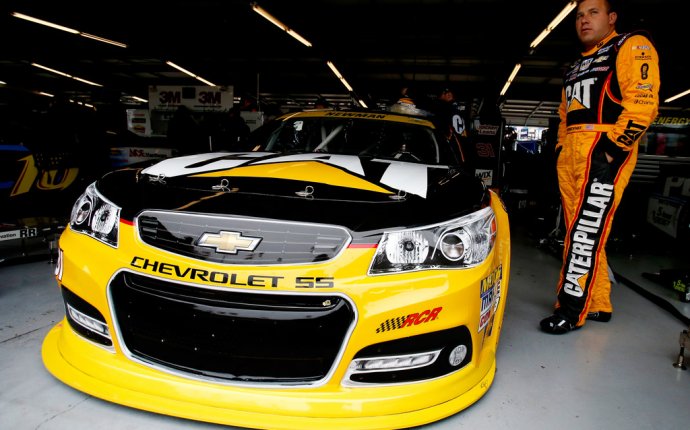 Race Car Driver Ryan Newman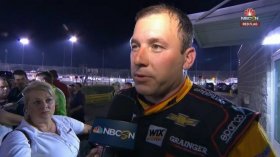 Share
Ryan Newman drove for Stewart-Haas Racing from 2009 to 2013, but after a wreck on Saturday at Richmond, it's clear there is no love lost between Newman and his former teammate and boss, Tony Stewart.
Newman entered the race 22 points outside the final playoff spot and needing a win to secure a spot in the Chase. His fight was made even more difficult after NASCAR levied a 15-point penalty against him on Wednesday because his car failed post-race inspection last week at Darlington.
During the Richmond race, the final contest of the regular season, Stewart and Newman made contact in turn 1, and Stewart then appeared to retaliate, wrecking Newman. David Ragan and Brian Scott were also involved.
Stewart had already clinched a spot in the Chase.
Newman was irate after the crash, and his words for Stewart were not pleasant.
"I guess he thought he was in a sprint car again and didn't know how to control is anger, " Newman said. "Just disappointing that you've got somebody old like that that retired - should be retired - the way he drives. It's just ridiculous."
When a reporter asked Newman about the contact in turn 1 and if Stewart had a reason to be mad at him, Newman was unrepentant.
"I only hit him in turn 1 when he cut across my nose, so I don't think there was any reason other than him being bipolar and having anger issues, " Newman said. "Google Tony Stewart, you'll see all kinds of things he's done. Look it up on YouTube. Quite the guy."
Newman seemed to be alluding to an August 2014 incident where Stewart's sprint car hit and killed Kevin Ward Jr. during a dirt track race in New York. After getting spun by Stewart, Ward got out of his car and walked on to the track, gesturing at Stewart. The race was under caution when he was hit.
Source: autoweek.com