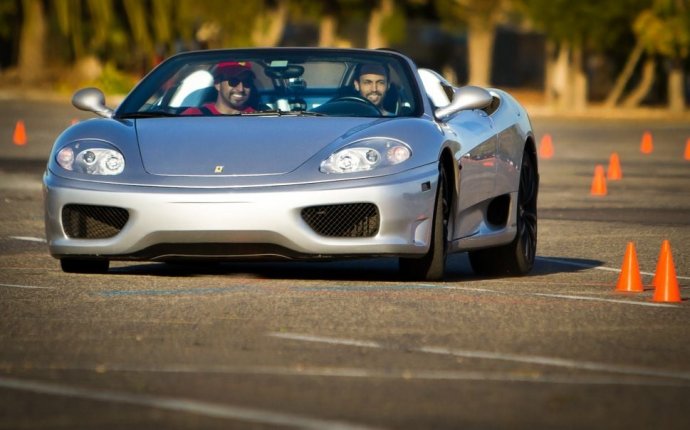 Race Car Driving San Diego
Ladies and gents, start your engines with unrivaled San Diego race car driving experiences!
From engine-revving starts to crossing checkered-flag finish lines, Cloud 9 Living is your one-stop shop for finding racing fans the best things to do in San Diego! Offering a hefty fleet of horsepower, it's easy to find a car lover a favorite set of wheels. Choose from NASCAR driving, Indy racing, exotic makes and models, muscle cars and more!
Head to the nearby Auto Club Speedway for the race car driving experience of a lifetime! Buckle up for a full dose of adrenaline with a Corvette, stock or Indy car ride along. You're in charge of hanging on tight and enjoying every moment, while a professional pushes the vehicle around the track at top speeds, holding nothing back on thrilling turns and straightaways!
Maybe your idea of remarkable San Diego race car driving experiences revolves around putting the pedal to the metal for yourself? Do it! Train up on Indy and NASCAR driving fundamentals with the pros, covering topics like acceleration, braking, driving lines, car mechanics, communication, safety, and the track geography of the Auto Club Speedway. Then head to pit road to put your newly-learned skills to the test. A variety of track-time options are available to satisfy any level of need for speed!
The only thing better than doing either a ride along or a drive? Doubling the Fontana fun by doing both on your big day! Ask Cloud 9 Living about race car driving ride-and-drive packages!
Prefer to push speed limits in an exotic car? The infield of the Auto Club Speedway boasts a top-notch road course — the perfect destination for unleashing the full performance of the world's most prestigious foreign vehicles. Make an exotic car driving dream come true by racing a Ferrari around hairpin turns! Take a flashy Porsche or Lamborghini for a spin, rocketing down straightaways. Or defy speed limits by driving an Audi R8 the way it's meant to be driven! Can't decide which set of exotic wheels to race? You don't have to! San Diego race car driving experiences from Cloud 9 Living come with a combo pack option, so you can drive five of the world's most exclusive supercars in one day!
Discover even more tricks of the driving trade with a Mustang school at the Chuckwalla Valley Raceway. Learn how to tame a 420 horsepower engine in California's Desert Center, taking this classic muscle car around heart-pounding turns. Soak up some generally helpful hints from experts, too, on how to transfer performance fundamentals to encompass safer daily driving on the road.
Ready to set personal records on Cali race car driving tracks like the Auto Club Speedway and Chuckwalla Valley Raceway? Let's VROOM!
Located in Fontana, the Auto Club Speedway is the perfect destination for San Diego race car driving experiences! Venture to this hot spot where speed limits don't exist, and this is what you'll find...
Boasting a 2-mile, low-banked oval, this superspeedway is highly sought-after among a wide range of driving enthusiasts, from world-class professionals to bucket list beginners. The track offers an ideal blend of challenging turns yet a forgiving D-shaped oval, giving drivers of all skill levels a thrilling dynamic. Its outer asphalt is the home to many NASCAR driving, Indy and drag racing events.
Source: www.cloud9living.com