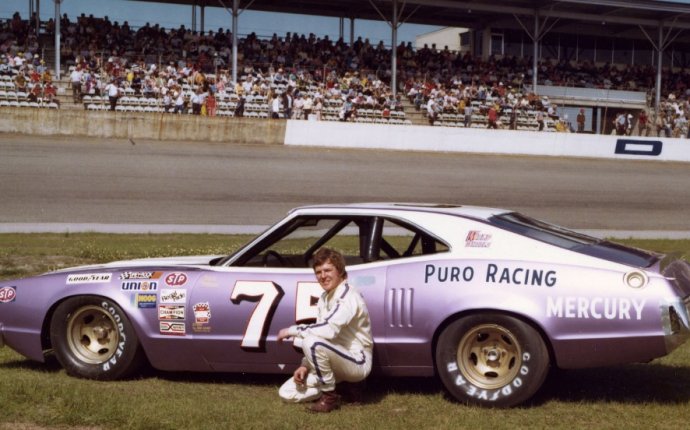 Race Car drivers Retirement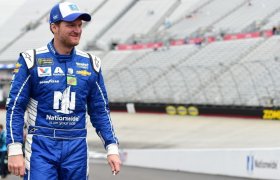 Dale Earnhardt Jr. said Tuesday that his decision to retire at the end of the 2017 NASCAR season came down to one thing.
"It's really simple, " he said at a news conference hours after Hendrick Motorsports announced his pending retirement. "I just wanted the opportunity to go out on my own terms."
The son of legendary driver Dale Earnhardt Sr. has 26 victories at NASCAR's top level since 2000, his first full-time year in the Cup Series, but never was able to take home the season title. The 42-year-old's best finish came in 2003, when he finished third in the standings one year before NASCAR established its elimination-style Chase format to decide its champion. Nevertheless, Earnhardt has remained one of NASCAR's most well-liked and bankable stars, winning the fan vote for NASCAR's most popular driver a record 14 straight years. He won the Daytona 500 twice, in 2004 and 2014.
But Earnhardt also suffered concussions after crashes numerous times over his career and missed the second half of the 2016 season with concussion-like symptoms, the result of wrecks in June and July. In March, he announced that he would be donating his brain to head-injury researchers after his death. On March 26, Earnhardt made his 600th career series start at Fontana in California. Three days later, Earnhardt said Tuesday, he told team owner Rick Hendrick he would be calling it quits after the 2017 season.
"I missed a few races [in 2016] and had to face the realization that my driving career may have ended without me having a vote at the table, " Earnhardt said Tuesday.
Earnhardt had a complex relationship with his iconic father, who died after crashing on the last lap of the 2001 Daytona 500. Dale Sr. and Brenda Gee divorced soon after she gave birth to Dale Jr. in 1974, and the elder Earnhardt was not a major presence in his kids' lives as he rose up the NASCAR ranks. He was in the process of trying to rebuild his relationship with his children at the time of his death, bonding with Dale Jr. over their shared interest in stock-car racing.
"I would not have been a race car driver had it not been for him, " Earnhardt said Tuesday.
The younger Earnhardt also spent his early career trying to outrun his father's sizable shadow. Things came to a head in terms of his professional career in 2007, when Dale Jr. announced he was leaving Dale Earnhardt Inc. — the racing team founded by his father — to drive for Hendrick Motorsports after numerous disputes with stepmother Teresa Earnhardt, who took over control of the company following her husband's death.
Off the track, Dale Jr. cultivated an imaged that was as fun-loving as his father's was dour. He appeared in numerous music videos, appeared twice on "MTV Cribs" and lent his voice to video games and animated movies. On New Year's Eve 2015, Earnhardt married girlfriend Amy Reimann after proposing to her at a church in Germany where his ancestors once worshiped. She was supportive of his decision Tuesday on Twitter.
— Amy Earnhardt (@AmyEarnhardt)
Others in the NASCAR community weighed in as well.
— Tony Stewart (@TonyStewart)
— Bobby Labonte (@Bobby_Labonte)
I'm really excited for the next chapter in @DaleJr and @AmyEarnhardt lives. JR has made #NASCAR so much better and will continue to do so.
— Mark Martin (@markmartin)
Congratulations to @DaleJr On retiring. Dale jr gave US all half his life in the spot light. Have fun Jr and I love you.✌
Source: www.washingtonpost.com