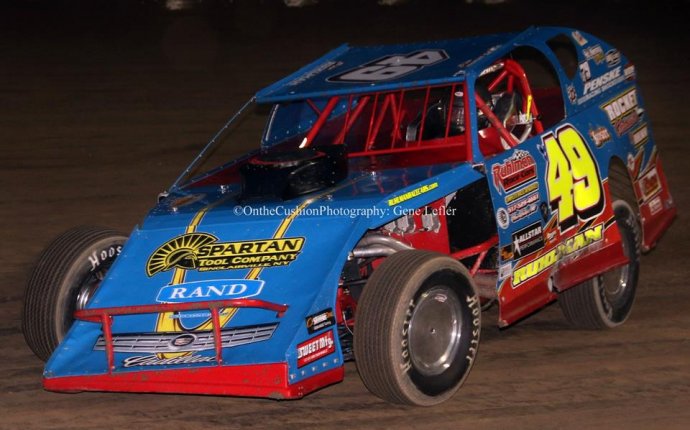 Brian Ruhlman Race Cars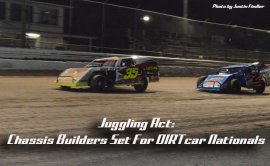 Juggling Act: Chassis Builders Set For DIRTcar Nationals UMP Modified Competition at Volusia
By Clayton Johns
If eight consecutive nights of racing sounds challenging, it is. Four DIRTcar UMP Modified drivers are adding another layer to that task when they compete at the 46th DIRTcar Nationals at Volusia Speedway Park in Barberville, FL from February 14-25, 2017.
David Stremme, Nick Hoffman, David Reutimann and Brian Ruhlman are gearing up to tackle eight straight nights at Volusia, but all four drivers are also chassis builders. They'll not only be focused on their own equipment, but also on as many as a dozen others competing in cars they've fabricated.
Stremme, who enters his third season operating Lethal Chassis in Mooresville, NC, anticipates he'll have up to 13 customers racing at Volusia. Organizing for a trip of this length, with customer service and maintenance in mind, is a challenging task, but one Stremme's ready to tackle.
"I've always been a planning and scheduling type person, " Stremme said. "I would say we're prepared as much as we think we need to be, but I don't think you're ever prepared [enough]. I'll bring a whole other trailer with stuff for our customers."
Nick Hoffman, the two-time defending DIRTcar Nationals UMP Modified champion, is also based in Mooresville as the builder of Elite Chassis. Now in its fifth year, Hoffman and his team are currently building their 65th car and expect as many as seven clients to compete at Volusia. Countless hours of preparation have gone into the offseason to make sure he can service his teams as needed in the Sunshine State.
"It's the biggest thing for me. If we have seven cars down there, I have to have stuff for myself but I'll also bring 10-15 bumpers and I'll have my trailer packed front to back and all the way to the top with tires and body panels, " Hoffman explained. "It's a lot of preparation to get stuff built and stocked up for this."
David Reutimann, the owner of Beak Built chassis in North Carolina, knows that space in the trailer is always at a premium. Regardless, he'll find a way to meet his customers' needs.
"You'll have some guys say 'while you're coming down, how about you bring us four or five bumpers'. Sometimes it's a bit of a juggling act to get everything in there, " Reutimann said.
Clarklake, Mich. native Brian Ruhlman, the owner and builder of Ruhlman Racecars, is also knee-deep in his planning. Ruhlman also expects to have a handful of competitors driving equipment with his stamp at the DIRTcar Nationals. Last year, he found Victory Lane at Volusia for the first time and knows another successful trip south is the best publicity available.
"For us, it's more of a marketing deal in order to keep yourself relevant. If you go down there and run well or win races, that kind of makes you relevant within the market for the year, " Ruhlman explained.
In theory, it seems like a stressful operation, but only until the cars are loaded and out of the shop. Then, its time to race, relax and enjoy a reunion of sorts amongst customers, who often become good friends.
"Our customer base is really spread out, which is a good thing for us. I've got guys all over the place and everybody kind of congregates down there because that's the only thing going on. It's nice to see them face-to-face, " Ruhlman said.
Source: www.dirtcarump.com