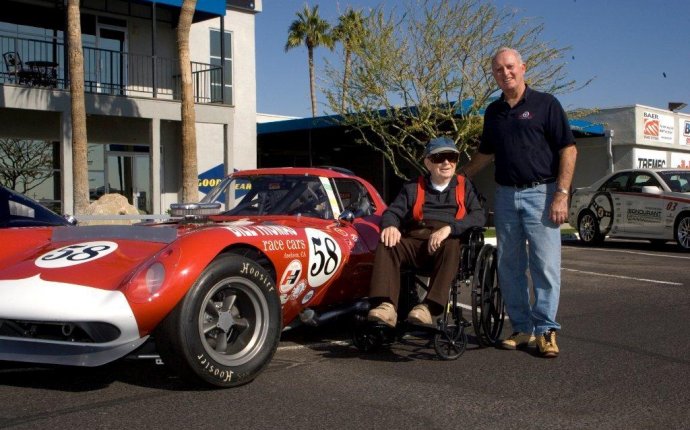 Bill Thomas Race Cars
So you thought Carroll Shelby's 427 Cobra was cool, eh? Well, compared to Bill Thomas' Cheetah, some might say the Cobra paled by comparison. Put down the stones. At least that's how things look when each car is viewed strictly from the perspective of its performance potential in the bare-fisted world of SCCA road-race competition.
Based on the A.C. Ace, a little-known British sports car first seen in 1954, the Cobra – with its swapped-in Ford V8 – might have seemed an ideal road racer when Carroll Shelby unveiled the first one in May 1962. But it could have been lighter; beneath the aluminum skin rode a heavy frame.
It's a known fact Shelby initially approached Chevrolet in search of 283 and 327 small-blocks, only to be turned down by a GM management team shaking in its boots over looming anti-trust legislation. The alternate was Ford, who said yes to Shelby – and the rest is history.
Meanwhile, Bill Thomas, proprietor of Bill Thomas Race Cars in Anaheim, California, was watching. Thomas worked with area Chevrolet dealerships in the '60s to sponsor and support drag racing, road racing and produce hop-up parts for Chevrolet vehicles. He even whipped up a kit to install the 360 horsepower Corvette "Fuelie" 327 in Chevy's new 1962 Nova compact car – a full two years before Chevrolet finally released factory V8 options for the Nova.
Thomas was also watching on October 14, 1962, when the 289 Cobra and 1963 Corvette Stingray made their simultaneous debuts at the Los Angeles Times Grand Prix race at Riverside Raceway. Despite its superior 365-horsepower Rochester fuel-injected 327 and much ballyhooed independent rear suspension, the Corvette was clearly outclassed. Something had to be done. For its part, GM embarked on the ill-fated Grand Sport lightweight Corvette program, but a self-imposed anti-racing edict announced in March 1963 snuffed it early on.
But as a private enterprise, Thomas was free to dream – and create. The result was the Cheetah. Using little more than hand-drawn plans and their instincts, Thomas and fabricator Don Edmunds constructed a chromoly tube frame that encased the engine and driver, then conjured an incredibly sleek fiberglass body shell. Power initially came from the potent 327 "Fuelie, " but they made sure anything from GM's horsepower arsenal would fit, including the big-block engine family.
The first Cheetah arrived in mid-1963 and featured an aluminum body, but fiberglass was intended to be used for all subsequent units. Thomas and Edmunds selected components from the GM parts bins, including the Corvette's independent rear suspension, Muncie aluminum-case transmissions, police and Corvette brake components, and even aluminum radiators from Pontiac's Super-Duty program.
Source: www.barrett-jackson.com