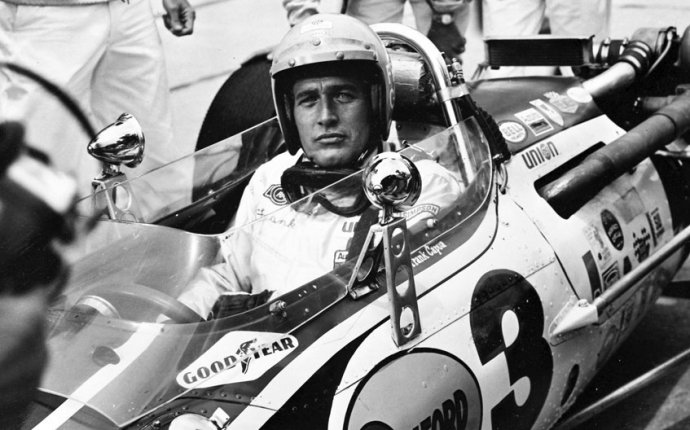 Paul Newman Race Car
The year Paul Newman starred as struggling race car driver Frank Capua in Winning, he joined Robert Redford in Butch Cassidy and the Sundance Kid. One of those movies made him a legend. But the other made him a race car driver.
Winning, which debuted on Thursday, May 22, 1969, saw Newman and costar Robert Wagner attending the Bob Bondurant Racing School for a week. They were the program's fifth and sixth-ever students. (Bondurant later acted as the movie's cameraman and advisor.) The Universal Pictures film, co-starred Newman's offscreen wife, throwing the characters into a mishmash of betrayal, rivalries, love triangles, and rumination on marriage. "An exquisitely professional exercise, " said critic Howard Thompson at the New York Times, "probably the best-rounded and most appealing personalized film of this kind ever made…a big, vibrant, rhythmic kaleidoscope of sights and sounds that almost pops the screen." But decades later, no less than Quentin Tarantino, champion of the low-budget B-movie, called Winning worse than Steve McQueen's Le Mans: "I'd rather saw my fingers off than sit through that again, " he said.
Advertisement - Continue Reading Below
The film grossed about $14 million. But what it did for Newsman's second career was priceless.
Three years later, Newman went all in to the racing game—at the age of 46, an age when most go-karting prodigies who learned to shift before they could walk were planning on their retirement, maybe a few . Wisely, he started small on purpose. He earned his SCCA license with a Lotus Elan he borrowed from a friend. He moved his way up from a Datsun 510, joining Winning collaborator Bob Sharp and his racing team. Four National Championships and an Indy racing team later, he ended his career with a final few laps of Lime Rock Park, behind the wheel of a red, white and blue Corvette GT1. He was 83, diagnosed with lung cancer. He passed away a month later.
It became the one thing he cared about the most. It became bigger than his acting career.
The documentary of the same name, released last year, performs admirable service highlighting the lesser-known part of Newman's life. "Behind the wheel of a car, " Newman says at one point in the documentary, "is the only place I've ever felt graceful." And it all began with the trailer above.
Source: www.roadandtrack.com