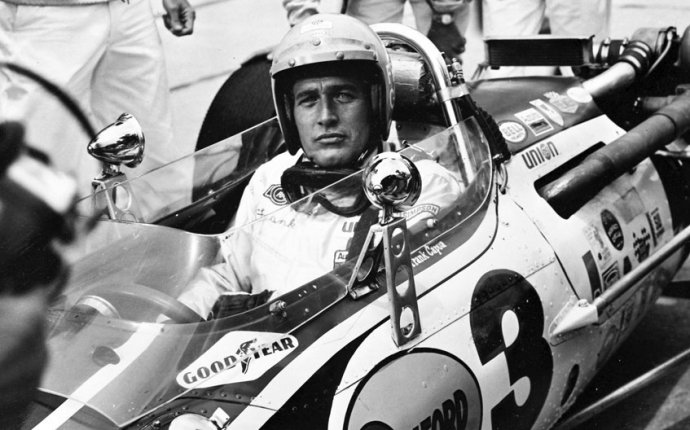 Paul Newman Race Car Driver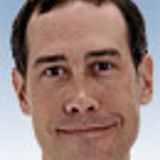 Paul Newman, who died Friday from cancer at the age of 83, was best-known as one of the most famous actors in the world and founder of the popular Newman's Own brand of organic food products, which has donated more than $250 million of after-tax profits to charity since 1982.
But readers of this Web site likely paid more attention to his second career in auto racing, as a driver and team owner.
Born Jan. 25, 1925 in Shaker Heights, Ohio, Newman showed an early propensity for acting and landed his first motion-picture role in 1954. He went on to star in more than 60 movies, including "The Long Hot Summer, " "Cat on a Hot Tin Roof, " "The Hustler, " "Hud, " "Cool Hand Luke, " "Butch Cassidy and the Sundance Kid, " "The Sting, " "Slap Shot, " "Absence of Malice, " "The Verdict, " "Nobody's Fool" and "Cars."
He garnered 10 Academy Award nominations, including eight for Best Actor. His sole Oscar win came in 1986 (Best Actor) when he reprised his role from "The Hustler" as Fast Eddie Felson alongside Tom Cruise in "The Color of Money."
Newman began racing cars in 1972, three years after completing the movie "Winning, " in which his character, Frank Capua, was a struggling race car driver who turned his career around by winning the Indianapolis 500. The movie's subplot involved a three-way love triangle between Capua, his wife Elora (played by Newman's real-life spouse Joanne Woodward, whom he married in 1958) and rival Luther Erding, portrayed by Robert Wagner.
Paul Newman got the racing bug while preparing for the movie "Winning." He became a champion driver in SCCA and owner in Indy cars. AP Photo/Robert Gabriel
Newman and Wagner attended the Bob Bondurant racing school to prepare for the movie, and Newman performed many of the at-speed racing scenes himself without the aid of a stunt driver. Several contemporary Indy car drivers made cameo appearances in "Winning, " and during the filming Newman was immersed in a golden era of Indy car racing when stars like Mario Andretti, Bobby Unser and A.J. Foyt were arguably at the peak of their careers.
The experience resonated with Newman for the rest of his life, to the point that he embarked on a successful second career as a driver. Driving a Lotus Elan, he won his first-ever Sports Car Club of America race in 1972 before graduating to a series of ever-more powerful Datsun racing sedans while winning four SCCA professional national championships between 1979 and 1986.
"I had a great deal of fun filming ['Winning'] but I never really had a chance to stretch my legs out and find out what I could do in a car, " Newman told me in 2004. "It actually took me three years of rearranging my schedule before I could find time to get my license and everything. After that, I never did a film between April and September or October. [Racing] was all I did."
Newman's greatest accomplishment as a driver was a second-place finish in the 24 Hours of Le Mans in '79, driving a Porsche 935. He remained active in endurance racing, making his last start at the Rolex 24 at Daytona International Speedway in 2006 at the age of 81.
When he was racing, Newman kept a low profile at the track and maintained an intense focus on the task at hand. He always raced under the name P.L. Newman to avoid drawing attention to his status as a Hollywood icon.
"I found I had enjoyed the precision of it, of controlling those cars, " he told Sports Illustrated in 1980. "I could see it would be a gas to do something like that really well.
"There's probably as much bull in racing as there is in Hollywood, which is really saying something, " he added. "The difference is that in racing no one really takes it seriously. To me, that makes racing fun, and for the most part, I enjoy the people in racing a lot more than the people in Hollywood."
In 1977, Newman teamed with Bill Freeman to form Newman-Freeman Racing; they entered cars driven by Elliott Forbes-Robinson (and later, future Formula One World Champion Keke Rosberg and Danny Sullivan) in the "new-era" SCCA Can-Am sports car series through 1982.
The new Can-Am was dominated by a team owned by Carl Haas, who was the U.S. distributor for Lola cars and Hewland gearboxes. Many of the competitors griped about how Haas withheld the latest and greatest parts from Lola customers, so Newman was surprised to receive an offer from the cigar-chomping magnate in late 1982.
"Carl had been supplying me with cars for the Can-Am, " Newman told author Gordon Kirby. "We didn't have what I would call a dynamite relationship, and when I left the Can-Am, I really was going to get out of racing.
Paul Newman was back at Indianapolis Motor Speedway this May. It was the first time in years he had been there for the buildup to the Indy 500. AP Photo/Darron Cummings
"Then Carl called and said, 'How would you like to go Indy car racing?' And smoke started coming out of my ears. I said, 'Are you nuts? I shouldn't even be listening to this invitation.' Then he said 'What if I could get Mario Andretti to drive?' And I said, 'Where would you like to meet?'"
Newman/Haas Racing became one of the most enduring and successful teams in Indy car racing. Andretti won the 1984 Championship Auto Racing Teams (CART) championship for the Lincolnshire, Ill.-based team, and Mario's son Michael added a second title in 1991. Newman/Haas has compiled 107 Indy car race wins since 1983, and other drivers have won championships for the team, including Nigel Mansell (1993), Cristiano da Matta (2002) and Sebastien Bourdais (2004-07).
Ironically, the only major race the team now known as Newman/Haas/Lanigan Racing failed to win was the Indianapolis 500, though it achieved second-place finishes on two occasions.
In recent years, Newman's relationship with the Indianapolis Motor Speedway was antagonistic; when the Speedway changed its catering rules in 1995 to allow only IMS-approved suppliers, Newman flaunted authority (and was later fined) by having his team chefs prepare food for the Newman/Haas crew, which he personally carted into the garage area.
Source: www.espn.com