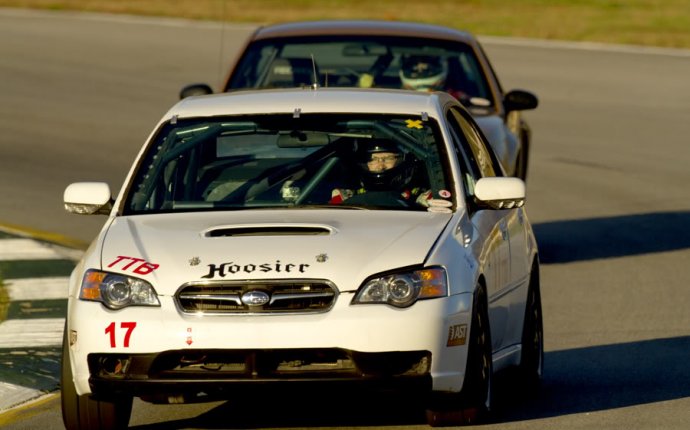 Subaru Legacy Race Car
There's an evergreen debate among auto enthusiasts about whether they would prefer to have the latest and greatest car of today or a certified classic from yesteryear. What if you had to further define that, though, and the choice was between a brand new 2015 Subaru Legacy or a turbocharged Datsun 240Z with a hatch that wouldn't close? Roadkill aimed to find out that and more in one of its best videos to date.
According to the hosts, Subaru came to them, handed over some money and challenged Roadkill's project cars against its latest Legacy. The result is every bit as good (or better) than any automotive-themed show you could find on television.
Things start simple with a figure-eight race in a rodeo arena with the Subaru taking on Roadkill's 1968 Ford Ranchero, originally built for ice racing. From there the Legacy races a 1968 Dodge Charger with no windows around and off-road rally stage. Finally, the Subie goes head-to-head against the Rotsun, the aforementioned turbocharged 240Z, through an abandoned neighborhood. Plus, there's a bonus drag race challenging them all.
Everyone involved in this seems to be having more fun at work than many people have all year, and that positive feeling is incredibly infectious. From the hosts all the way to the instructor at the rally school, everyone is smiling and laughing practically the whole time. Enjoy, this is a good one.
Source: www.autoblog.com