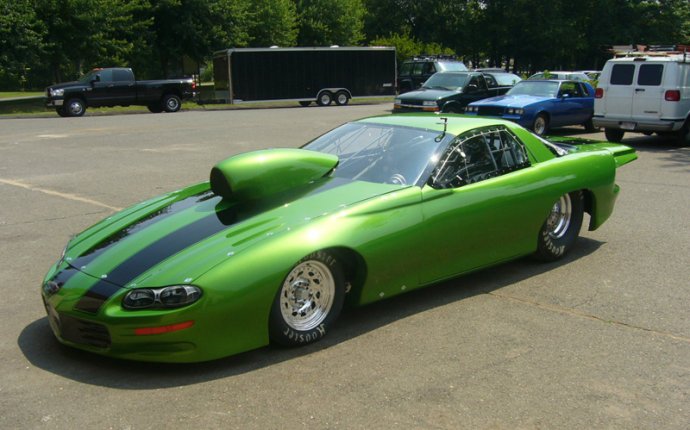 Pro Street Race Cars
Built to strike the perfect compromise between Main Street functionality and Dragway performance, Pro-street cars trace their roots to the height of the Malaise Era. Appropriately named 'back-half' cars, they typically combine high performance upgrades, like massaged motors, narrowed rear ends and custom roll cages, with niceties such as stock floorpans, factory safety equipment and a complete interior. RK Motors Charlotte deals mostly in Pro-street classics like Chevrolet Camaros, Chevrolet Corvettes, Chevrolet Bel Airs, Willys Americars and Ford Mustangs. But other markets, such as Pro-street pickups, Pro-street wagons and Pro-street motorcycles each have their own niche.
Enthusiasts' love affair with Pro-street offerings began in the dark days of the early 1980s. Hardcore gearheads who had become accustomed to big displacement factory performance were literally running out of reasonable new and used car options. So, they began to take a more specialized approach by blending custom, race car-specific build techniques into relatively simple street platforms. Typical candidates, like the aforementioned Camaros, Mustangs and Corvettes, had a very large following. However, cars like the Ford Pinto, Chevrolet Vega, Chevrolet Nova, Dodge Dart and Chevy Monza were also prime fodder for a 'back-half' treatment.
While Pro-street is less prominent in the hobby today, the segment's core attributes of speed, durability and extreme appearance remain at the top of most classic car buyers' wish lists. No doubt part of the reason the segment continues to shrink is because of the ever-increasing roster of performance offerings fielded by the OEMs. And, when you add in aftermarket firms that are increasingly competent in all aspects of performance - including chassis, suspension and brake tuning, the need for major modification has greatly diminished.
That said; nothing quite beats the impact and sheer adrenaline rush of idling a barely legal Pro-street car up to a stoplight and nailing your foot to the floor. For that reason alone, people will continue to create and enjoy 'back-half' builds en masse. And in a market where buyers are always looking to the extremes, these monster machines have a very bright future.
Source: www.rkmotorscharlotte.com