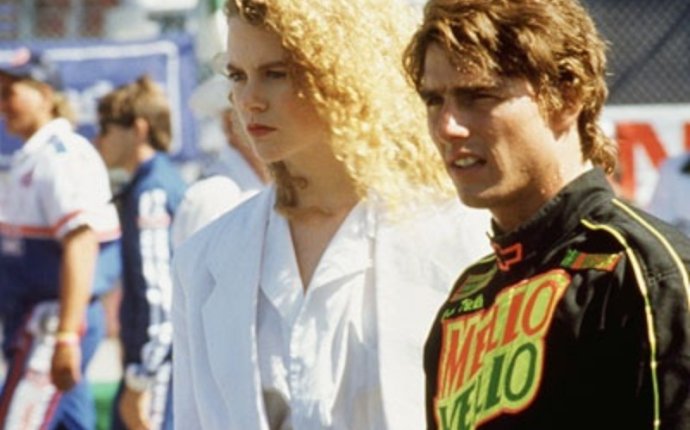 Tom Cruise Race Car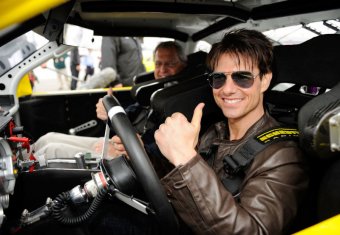 Tom Cruise's crazed two-wheels-off-the-ground record-setting lap around British motoring show Top Gear's track wasn't a surprise to those who've seen him race. One of Cruise's driving instructors gave us an exclusive look into his terrifying, short-lived, and accident-prone racing career.
Tom Cruise and Cameron Diaz each took an expletive-filled run on the Top Gear track. How did two…
There once was a handsome, well-loved actor who turned the driving lessons he picked up in preparation for a racing film into an impressive career in racing. That man was Paul Newman. In the late 80s Newman partnered with his old friend Datsun/Nissan guru Bob Sharp to campaign race-prepped Nissan 300ZXs in Sports Car Club of America (SCCA) competitions.
One of their drivers in the SCCA GT-3 class was a young pre-Days of Thunder Tom Cruise, who was apparently interested in turning his acting fame into racing accolades a la Newman. Unfortunately, according to Roger French, an SCCA regional champion, any natural talent Cruise might possess was overwhelmed by his aggressive attitude.
French was at the old Bryar Motorsports Park, now the site of the New Hampshire International Speedway, when Bob Sharp approached him and asked if he'd seen Cruise race and to ask him what he thought.
"Doesn't look too good, " French said.
French gives Cruise a few pointers.
Sharp then inquired if French could instill in Cruise some coaching before the race on Saturday. He agreed and was quickly off in a 300ZX with Top Gun in the driver's seat.
"In the car he was very aggressive. I was trying to hold him back so he could learn in stages, but he wanted to go fast. It's in his nature... His attitude was go fast all the time.
French doesn't think this means Cruise was a bad student. He recalls telling Cruise to approach the transition between turns 6 and 8 of the course without turning the wheel and trust he'll come out okay on the other side of a blind hill.
"He did it next time, he did it on faith. he just trusted what I said was true and he said 'Thank you for telling me that secret.'"
Despite Cruise's interest in getting the fastest line, French was unsuccessful in getting Cruise to preserve his car.
"The biggest thing I told him, if he was driving the way he was he'd be out of brakes at half distance. Early in the race he'd have the chance to out-brake the leader and I tried to instill that in him."
That didn't happen, and Cruise was out in the 13th lap of the 30-lap race.
"He came in, got out of the car, looked at me, and shrugged."
Video of Cruise and his girlfriend attracting attention at an SCCA race.
Overall, French describes Cruise as a nice guy who worked hard to live and breathe racing and racing culture in the run up to his role as an overly aggressive driver in Days of Thunder.
"He didn't seem to put [my advice] into practice very much, but he was a really good guy. When he was in the world of racing he was in the world of racing... for his part he just fit right in, he was serious about racing and and that's all he wanted to talk about... you just really had the feeling that once he closed the visor he was back to being aggressive."
This would continue throughout Cruise's short career, as a member of the Pennsylvania Hill Climb Association Forum remembers:
Oh Rich you brought back a funny memory with the See Cruise Crash Again. Watched him try to follow Scott Sharp through the Winston Tower turn at Pocono. Duh - Sharp was two classes faster so he didn't make it. Oops, Need Another Nissan. But the best was when we were racing with him at Bryar. All the teeny-boppers in the pits were bad enough but he just couldn't get the hang of all the shifts/turns( I think 17 shifts a lap). He used the brakes so hard they caught fire mid-way & he needed the pit wall to stop. Yet another red flag - what a dork.
So, although his Top Gear lap might have been a record-setting one, the fact that he pulled two wheels off the track indicates just how crazy the man is on a racetrack. And it's why his nickname — "See Cruise Crash Again, " a play off the acronym for the SCCA he once participated in — is so appropriate.
Source: jalopnik.com