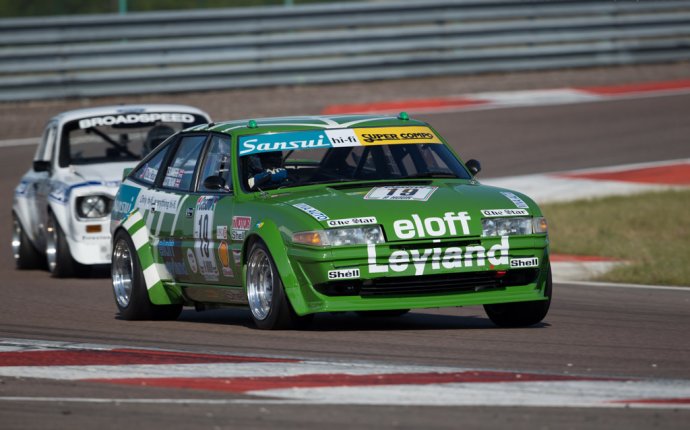 Rover SD1 Race Car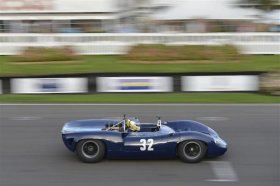 JD CLASSICS TO BUILD ON SUCCESSFUL 2014 RACING SEASON WITH THREE ENTRIES AT 73RD GOODWOOD MEMBERS' MEETING
JD Classics is entering three expertly prepared racing cars into the 73rd Goodwood Members' Meeting: a Rover SD1, Lola T70 and Ecurie Ecosse Connaught A-Type
The JD Classics race team are looking to build on a hugely successful 2014, that included wins at Monaco Historique and Le Mans Classic
World-renowned classic car specialist JD Classics will field three expertly prepared competition cars at the 73rd Goodwood Members' Meeting on 21-22 March.
JD Classics' historically important and diverse entries consist of an ex-Patrick Motorsport Rover SD1, a Lola T70 and a Connaught A-Type. Each will be hoping to continue from JD Classics' 2014 racing success, including victories at Le Mans Classic, Monaco Historique and Donington Historic Festival.
The 1980 Rover 3500 SD1 will be driven by Goodwood Road and Racing Club journalist Chris Harris and JD Classics' own Chris Ward in the Gerry Marshall Trophy, an event for saloon cars that raced between 1970 and 1982. It's a race that the JD Classics Rover won at last year's Members' Meeting.
JD Classics' second race entry, the Lola T70 Spyder, was produced in 1965 and underwent a full JD Classics mechanical overhaul in 2014. It led for most of its race at Goodwood Revival in 2014, before being nudged off the track on the penultimate lap, leading to a sixth-place finish. This year at the 73rd Members' Meeting it'll be driven in the Bruce McLaren Trophy by Alex Buncombe, who drove the JD Classics ex-Fangio Jaguar C-type to victory at Monaco Historique and Le Mans Classic.
Completing the JD Classics line up is a 1952 Connaught A-Type originally driven by Sir Stirling Moss at the Italian Grand Prix in 1952. A JD customer will be taking to the wheel of the Ecurie Ecosse Connaught in the Hawthorn Trophy at this year's 73rd Members Meeting. Designed to honour Formula One world champion, Mike Hawthorn, the race is made up of single-seaters from the '50s, including Ferraris, Maseratis, BRMs and Vanwalls.
JD Classics' hugely successful race preparation team is just one part of the company's wider business, which also includes world-beating Concours restorations. At last year's Pebble Beach Concours d'Elegance, JD Classics picked up two 'Best in Class' awards for its Jaguar XK120 Fixed Head Coupé and XK120 Jabbeke land speed record car restorations.
Most recently JD Classics became the first classic car specialist to open a showroom in Mayfair, London. Surrounded by boutiques from the world's most sought-after luxury brands, JD Classics' showroom on Mount Row showcases a selection of the company's finest models.
JD Classics
JD Classics is one of the world's leading classic car companies and is based in Essex, England. Formed in the late 1980s, JD Classics now uses a team of 60 specialists who restore, race and sell classic cars to clients worldwide. Although most famous for its work with Jaguar and Jaguar Heritage Racing, JD Classics is developing a growing reputation for expert restoration, preparation and sales of high quality Ferrari, Aston Martin and Lamborghini models.
Source: www.racecar.com