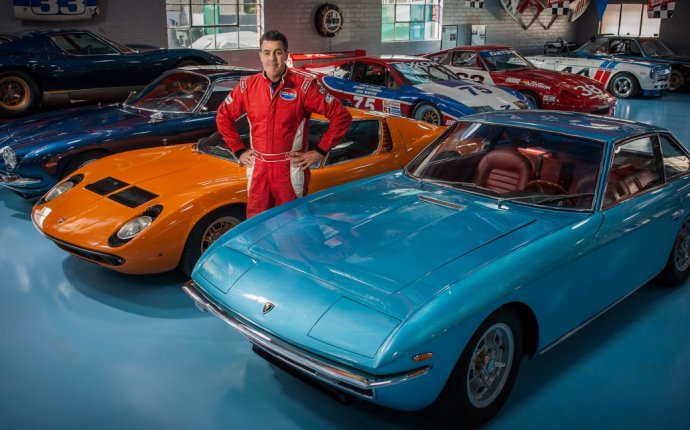 Adam Carolla Race Car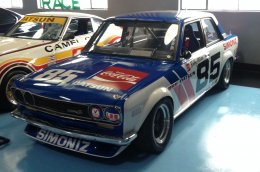 Most people know that in addition to being a television and podcast host (among other career projects), Adam Carolla has a pretty serious love for cars. Particularly Datsun and Nissan race cars from years gone by. It was this love in part that found Carolla co-directing the excellent new biopic, "Winning: The Racing Life of Paul Newman, " which our editor-in-chief Mike Floyd recently reviewed. A subsequent screening was held at none other than Adam Carolla's private garage, where I got the chance to meander about for the better part of an hour before the screening started. Here are the five most interesting cars I found, along with a smattering of other cool stuff in the gallery.
1969 BRE Datsun 2000 Roadster (at top)

When racing engineer (and father of the Shelby Daytona Coupe) Peter Brock decided he could turn Datsun's 2000 Roadster into a SCCA race winner, Datsun North America wasn't interested in lending support – or even a car. A few phone calls later involving a well-connected friend at Nissan Japan, and a pair of 2000s (plus a little cash to make them go faster) were secretly shipped to Brock's workshop in Southern California.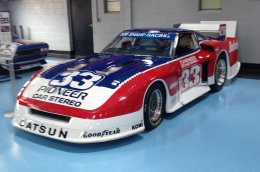 It didn't take long for the little Datsun to start winning races, even besting the Toyota 2000GT race cars built by Brock's former employer, Carroll Shelby. By the end of the '69 season, the car pictured had won the class championship with driver Frank Monise behind the wheel. Datsun North America was interested now, and thus began Brock's winning relationship with the Japanese automaker.
1971 BRE Datsun 510 Trans-Am 2.5

Following the success Brock Racing Enterprises had in 1970 with the Datsun 240Z in SCCA racing, owner Peter Brock convinced Datsun North America to let him try his luck with 510 two-door sedans in the just-announced 2.5-liter Trans-Am series. Just a handful of cars were built and this one was the sister car to John Morton's '71 and '72 championship-winning car.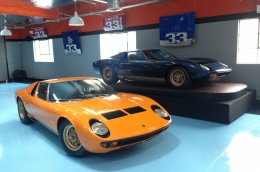 Originally driven by BRE team driver Mike Downs with the number 35 slapped on the side, the car's goal was to keep the Alfas and BMWs away from Morton, while scoring as many points towards the manufacturer's championship as possible. In late '72, the car was raced by guest driver Bobby Allison of NASCAR fame with the number 85. Amazingly, after its road racing days were over, Peter Brock took the car drag racing, winning the B Modified Compact class at the '73 NHRA winter nationals.
Bob Sharp Racing 1979 Datsun 280 ZX AAGT

Built by Bob Sharp Racing without the advantage of factory support, this is far from a standard Datsun 280 ZX. While the car is technically production-based, the standard front-mounted inline-six was replaced with a mid-mounted (and heavily modified) turbocharged 4.5-liter V-8 engine from the Japanese-market Nissan President. Output was estimated at 933hp and the car was designed to go head-to-head with the likes of Porsche's new 935 race cars in the All American Grand Touring class. Unfortunately, the Porsches were significantly lighter than the Datsun, which was also plagued with cooling and reliability troubles. Sam Posey and Newman both drove the car, but its best finish was 6th place at Portland in 1981. The radical Datsun was retired after just two seasons as the AAGT class was dissolved and the car was made obsolete.
Source: www.automobilemag.com