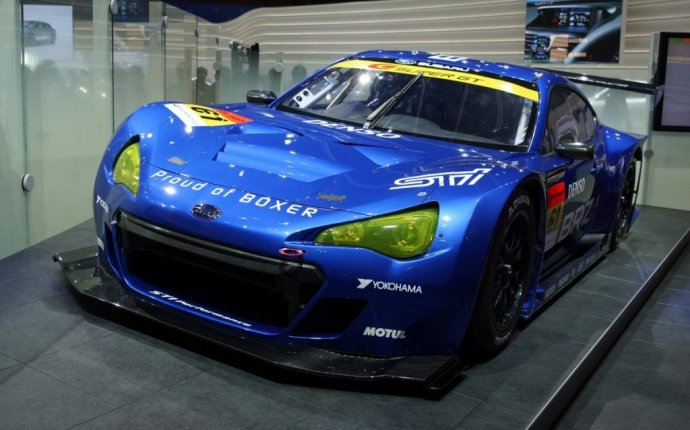 Subaru Street Racing Car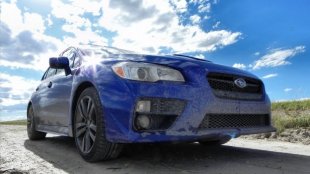 The 2016 Subaru WRX is an enthusiast's car (Credit: Aaron Turpen / Gizmag)
The Subaru WRX was literally named after World Rallycross. It's the car that wins championships. It's also street-legal, in the form of the base WRX and its race-ready STI brother. Gizmag drove both of them with white-knuckled abandon.
The 2016 Subaru WRX is an enthusiast's car. Its popularity stems from its mixture of affordable pricing (just under US$27, 000 to start) and fun factor, with the surprising side note of being daily-use-friendly thanks to four-door construction and a sizeable trunk. These build on the WRX's much-loved all-wheel drive powertrain and tight gearbox. At the pinnacle of performance for the WRX is the STI (Subaru Tecnica International), which boosts engine output considerably and adds a few exclusive details to the car.
The Subaru WRX was the rally car driven by David Higgins and Craig Drew when they claimed a record-setting perfect season in Rally America this year. The entered every event in the national championship and won every one of those races – all with a car that was completely new to the team, a 2015 Subaru WRX STI. This was the year that Subaru remodelled the WRX lineup.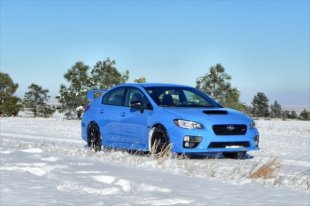 Our test drives, the 2016 models of those cars, proved what we learned about them last year: they're rally cars at their core with some street-legal items added on. Unlike the Impreza upon which they're based, the WRX and STI have little in the way of concessions to road-going comfort. A hard suspension, made for sport, is the calling card of these little cars. For those who know what these cars are about, though, that's an expectation, not a complaint.
To start, the WRX and WRX STI are four-door sedans that seat five in two or three trim levels – base, Premium and Limited for the WRX; and base or Limited for the STI. Trim points mainly upgrade interior fitment and infotainment, but a few exterior details such as wheel options and minor trim changes (particularly in badging) are also present. One engine (each) and two transmission options are available, though a lot of technical changes to the drivetrain are made when going from the WRX to the STI model.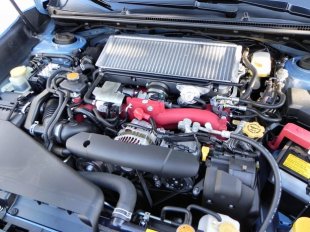 The 2016 Subaru WRX begins with a 2.0-liter turbocharged four-cylinder engine in a horizontally opposed ("boxer") configuration. This engine outputs 268 hp (200 kW) and 258 pound-feet (350 Nm) of torque. This attaches to a six-speed manual transmission or a continuously variable transmission (CVT) with paddle shifters to mimic a six- or eight-speed automatic. All-wheel drive is mandatory, of course, and in the Premium and Limited trims, the WRX has its front struts inverted for improved handling.
In the 2016 STI model, the engine is a 2.5-liter turbocharged four-cylinder boxer that outputs 305 hp (227 kW) and 290 lb-ft (393 Nm) of torque. A six-speed manual transmission built to take a lot of punishment is the only transmission option in the STI, but it's a doozy. The shift throw and muscular clutch are indicative of this vehicle's purpose: hard rallying on and off the road. Tuning and changes were also made to the differentials, including a center differential control in the STI that allows the driver to change power vectors fore and aft to suit the situation.
Technical details aside, though, the reason for owning a WRX or STI model is to drive it. Hard. As often as possible.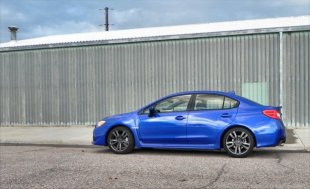 The WRX offers a respectable amount of power and fun for the price point. It's a good everyday car for most uses, of course, but most of the good times will be had when taking the long way home or that unpaved shortcut along a dirt trail. The WRX loves to drift the hard dirt corner, bounce stiffly over hardpack and rough pavement, and is one of those vehicles that just doesn't look quite right when it's clean and shiny. Most WRX owners will attest to their car's love of dirt and that it shrugs off minor dents and dings from hard use. They'll also tell you that the large handbrake handle is ... useful. And not just for parking.
In the STI model, things go up a notch with a bit more power and a lot more control. In experienced hands, the STI can take on trails whereon many vehicles of similar clearance and power might balk. Many consider getting a Subaru STI stuck to be a badge of honor, it happens so infrequently. In the snow or on a thin veneer of mud, the STI becomes a drifting beauty. The added torque and quick shifting, as well as the vector control for the differential, make sliding corners an attainable art.
On the pavement, things don't get dull. The 2016 Subaru WRX achieved a 0-60 mph (0-96.5 km/h) time of 5.5 seconds in our hands. Controlled conditions and more experienced hands could easily shave two or three tenths from that time. In the STI, our time was a little better at just over five seconds, making a sub-5 entirely plausible.
All of these things illustrate the purpose of the 2016 Subaru WRX and STI. These are not sedans or family cars. They're enthusiasts' vehicles made for fun with a side of practicality. They're rally cars that are as comfortable on the pavement as they are off of it and make little distinction between paved and unpaved roadways. And we love them for that.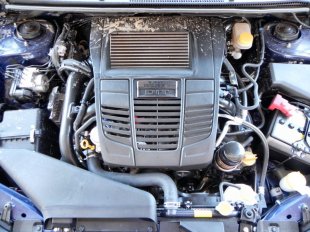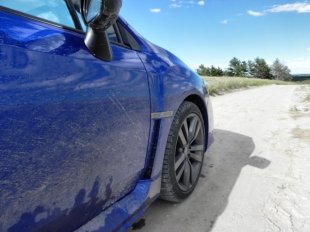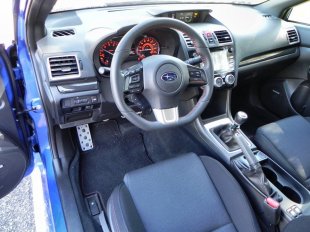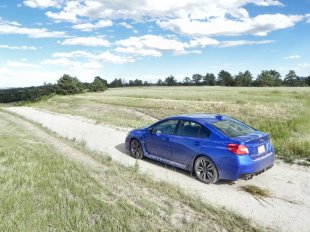 Source: newatlas.com