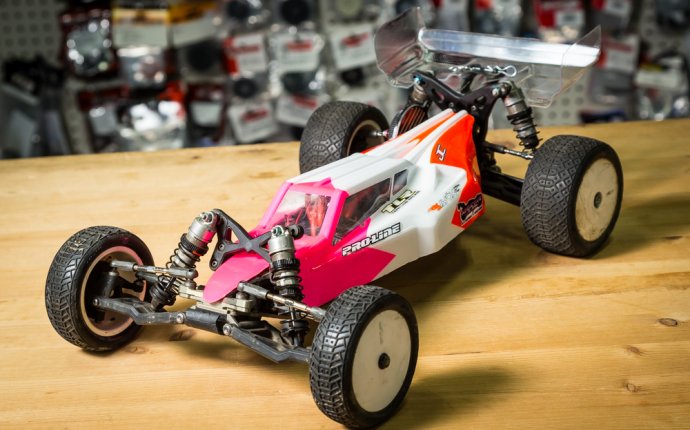 Racing Remote Control Cars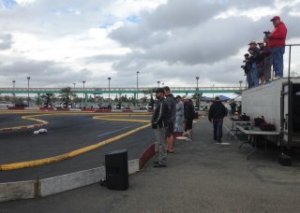 Asphalt race tracks for remote control (RC) cars have closed in Compton, Huntington Beach, Riverside, San Diego, and Pomona, and now, Southern California is dominated by dirt tracks for off-road RC cars. But there is one place where you can still burn a little rubber on asphalt.
"There was a group of about 6 fathers, mine included. They were looking to keep their sons and kids out of trouble, and give us a positive thing to do, " says Glenn Williams, president of the GLARCRC. "A few dads had experience with radio control planes. So they got together and said, 'let's buy our sons radio control cars for Christmas' … We had basic remote control cars that nowadays would be considered prehistoric. We thought that 35mph was really doing well."
The Greater Los Angeles Remote Control Racing Club meets 22 times a year at the Harbor Gateway Transit Center parking lot. Jesus Ambrosio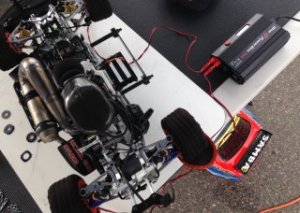 For the past 9 years, GLARCRC has called the parking lot at Harbor Gateway Transit Center in Gardena its home. The total length of this parking lot track is 1, 077 feet. Some of these cars are curving that in 17 seconds, maneuvering through 12 turns.
Every few minutes the cars make a pit stop. The pit crew checks the suspension and always have a bottle of fuel handy. Just like a real car, it takes fuel to make horsepower – and some of these badboys are burning up to 4 ounces of oil in less than 4 minutes.
The club, which has 60 members, meets up 22 weekends a year, and most of the races are friendly, but the club hosts the Fifth Scale World Challenge – a 4-day competition with over 230 racers.
During some of these club meets, some of the racers tinker with their remote control cars under canopies, but others 8 feet in the air, standing on the roof of a trailer, guiding their shoebox-sized racecars around the rectangular track.
Victor Garcia's fifth scale remote control care without its skin. Jesus Ambrosio
Victor Garcia from Long Beach has been racing with the club for 20 years. "[The] mind relays the remote control car to the real car somehow, " Victor says. "You get in the driver stance, even though you aren't driving the car. You mind goes into a crazy mood where you feel like you are literally controlling the car in the car. It hard to explain."
The yellow track layout has plenty of black skid marks, and crashes happen a lot. Some of the fastest cars weigh about 4 pounds. Those high speeds can do a lot of damage to these little cars.
"Sometimes that happens, they blow up, " Glenn says. "Some of these engines turn close to 50, 000 rpm on that straight away. I tip my hat off to the manufacturers…There is a lot of technology in these engines. They are actually built to aerospace tolerances because they turn that kind of RPM."
Glenn Williams explains how transponders in each RC car recorded lap times onto his computer. Jesus Ambrosio
Recently, they registered the club with LAUSD and will be doing demos at schools this spring. They are currently working to bring the layout to next year's Long Beach Grand Prix.
Source: www.scpr.org