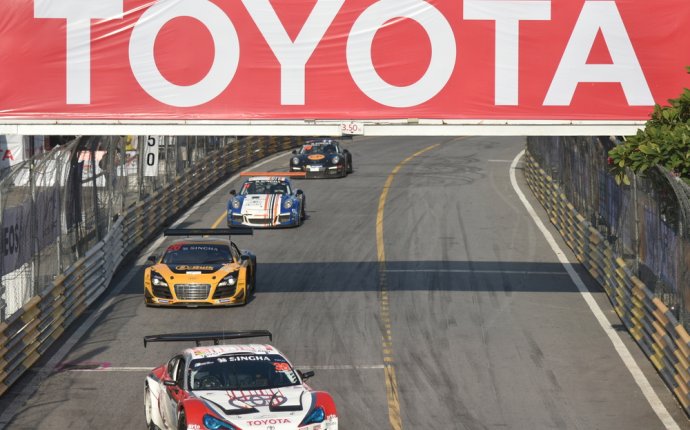 Racing Car drivers
For most of his life, Cameron Das wasn't an athlete. Growing up in Baltimore, the former Gilman student wasn't even interested in sports. So when he and a few friends decided to try go-karting three years ago, at Autobahn Indoor Speedway in Jessup, he was surprised to learn how much he really cared about winning.
"I was content with staying average in sports and games, " Das said. "But basically the first time I went to an indoor kart, literally the first session, every lap I was looking up at the scoreboard to see where my lap time was and seeing how much I need to improve. From that point on, I had the competitive bug."
It was that competitive bug, caught during one fun afternoon as a teenager, that sparked a career as a professional race car driver.
Das, now 17, made history last year by winning the first Formula 4 United States Championship ever organized.
And he didn't just win — he dominated.
In the 15-race season, Das had nine victories, 10 podium finishes and six pole positions. He won the final eight races, sweeping all three during the final weekend at Homestead-Miami Speedway in October to earn the $25, 000 grand prize for leading the season-long points list.
Now, Das is in London preparing to compete in the British Racing Drivers' Club British Formula 3 championship with legendary Carlin Motorsport, one of the best junior development teams for F1; it boasts four-time F1 world champion Sebastian Vettel and IndyCar star Will Power among its alumni. The season begins April 15 at Oulton Park, roughly 30 miles southeast of Liverpool, and ends Sept. 25 at Donington Park in Leicestershire after eight triple-header events for a total of 24 races.
"Two years ago, I didn't watch racing. I didn't understand it, " Das said." For me to get to this level so quickly, it certainly surprised everyone."
Das' rise has been stunning. Most drivers have seven to eight years of experience in karting and another three to four in a race car. Das started karting at Autobahn when he was 14, and shortly thereafter earned his license to compete in single seaters in a five-day course at Bertil Roos Racing School in Blakeslee, Pa. There, professional racers often come in to recertify and gauge other racers. In qualifying for the two-race format at the end of the course, against the pros, Das won pole position. He came in second in the first race, and first in the second race.
"That's really how he was born as a race car driver, " his father, Babi Das, said. "They said 'He's a natural.' He only spent a couple of days in a car and can compete with guys who have been in at least 100 races."
From there, Das competed in the Bertil Roos Race Series, where he earned five podium finishes and took 15th place overall while racing a partial schedule. He also finished seventh in Formula 1600 and fifth in Formula Lites, a series comprised mostly of career professionals that was eventually replaced by the inaugural F4 season.
After observing one of Das' races, an IndyCar owner recommended the family look into racing in England and put them in touch with Carlin. Overseas, it didn't take long for Das to prove himself. He was one of the fastest in testing, even beating some of his more experienced future teammates.
"When I got told Cameron only had a year and a bit, I was really surprised, considering he's doing well here as well, which is a much tougher scene, " said Das' teammate James Pull, who has lived in Singapore and England. "He's a little bit shy and reserved, but that's understandable considering he comes from America."
Das, Pull (age 17) and Callan O'Keeffe of South Africa, 20, will represent Carlin this season in British F3. Das, one of just two American drivers in the series, has become fast friends with his teammates, who bond over long hours at the track or in simulators, and late nights studying to complete their online degrees.
Das attended Gilman from sixth to ninth grade before enrolling at Phillips Exeter Academy, a boarding school in New Hampshire, but didn't graduate, choosing instead to pursue his racing career. He is now finishing a gifted and talented segment of an online program.
"School is still a priority for me because I think the better my education, the better I am in the race car, and it's certainly proven itself when it comes to engineering the car, " said Das, who is considering careers in the automotive industry, law, finance, investment banking and real estate when he's finished with racing. "It's my career choice at this point, and I'm going to treat it like it.
"When it comes to talking to the media, working on the sim, working in the data room with engineering, it applies a lot of the things you're taught at school that you think you might not use. Well, it turns out you can use it in something as extreme as auto racing."
Extreme, indeed. Babi Das has felt nervous watching his son compete from the very beginning, especially before the first turn of a race. Cars reach speeds of up to 150 mph, and are often tightly packed together before reaching the initial bend in the track.
Source: www.baltimoresun.com