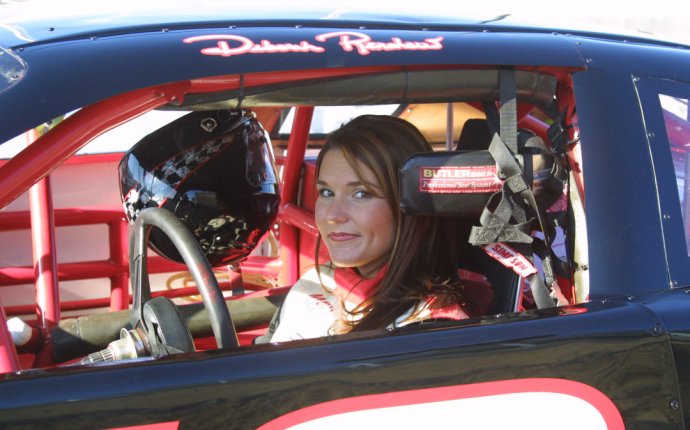 Race Car drivers
"Cover yourself in a blanket and sit on a 100-degree beach and see how you feel, " says Andy Lally. "Then factor in the adrenaline and the heart-rate, and because you're flying around corners, you need a strong core, strong neck, good shoulders, and arms. You don't have to be jacked, but you're holding yourself in position for two to four hours. You're constantly braking and accelerating at more G's than your body is used to.''
Professional drivers, in particular, need to be in amazing shape in order to compete. "It's easy to see why you can find top race car drivers dabbling in triathlons and things like that to keep the training from getting boring, " he adds. In addition to the danger of crashing (which Lally has!), being a pro involves a lot of off-the-track exercise and a surprisingly strict diet.
Lally drives the #93 Acura NSX GT3 for Michael Shank Racing. He's the five-time winner of the Rolex 24, a 24-hour race at Daytona, Rookie of the Year at the NASCAR Sprint Cup, and three-time Grand Am class champion. He stays in shape with a disparate-seeming rotation of cardio workouts: mountain biking, skateboarding, Brazilian jiujitsu, anything to avoid, as he puts in, "having to pick up weights, put them down and then pick them up again." He finds an activity, and he drills down into it.
"With so many apps and trackers now and so many companies getting on board with making tasty and healthy vegan food, there's not a good argument not to be."
So, it's not that surprising that after six years of being a vegetarian he converted to full-on veganism in 2010. "I respect all life and if I have the option to stay just as healthy and just as strong, if not stronger, by not torturing or enslaving or causing pain for other living things, I'm for it. With so many apps and trackers now and so many companies getting on board with making tasty and healthy vegan food, there's not a good argument not to be."
"It just takes a tiny bit of education, " he continues. After he made the switch to veganism between racing seasons, he noticed dramatic improvements in his training, including running a personal best 10K. And despite all the rumors to the contrary, his vegan diet's never short on protein. "There's a lot of great veggie burgers out there, but I never try to find meat substitute that tastes like meat substitute. My favorite veggie burgers, to me, taste like slightly crispier turkey stuffing."
In his downtime from racing, he does competitive street luge, which sounds, honestly, more terrifying than flipping in a stock car. He describes the actual vehicle as a sort of giant skateboard, which you use to launch yourself downhill, on an open road, and until recently the highest recorded speed was 98.2 mph. (Lally has thrice been the world champion of street luge, and late last year he and three other racers were invited to try to break that 98.2 mph record—Lally went over 100 mph but was edged out in the end.)
"It was the most terrified I've ever been before an event, " said Lally, who is, again, a man who's survived literal race car crashes. "I called my dad, who helped me design and build my luge, before I went and asked him if I should do it. I never do this but the hill was so sketchy, lined with guard rails and concrete walls, you have a good chance of killing yourself. He was like, 'Well. You drove all that way.'"
Breakfast
Veggie burger with avocado
Lunch
Veggie bowl: Black beans, rice, tomatoes, guacamole, tempeh
Dinner
Whole grain pasta, broccoli, tomatoes, garlic
Dessert
Cookie dough-flavored almond milk ice cream
The Rolex 24 at Daytona is the opening race in the IMSA WeatherTech SportsCar Championship and airs on Fox TV starting at 2 P.M. on Saturday, January 28.
Source: www.gq.com