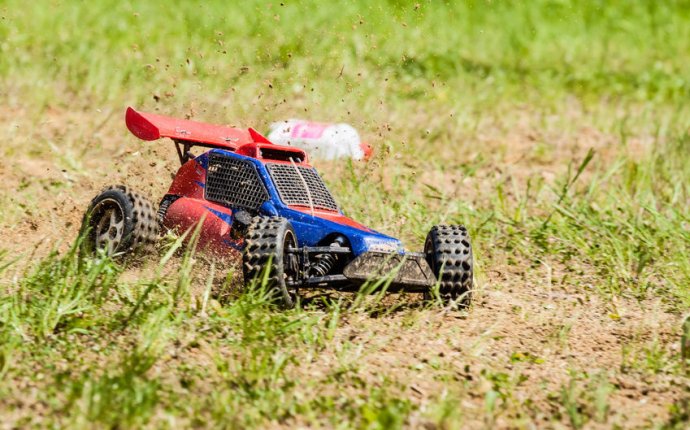 Cars Remote Control Race Track
HUNTINGTON BEACH – At the signal, race cars take off on a clay terrain, zooming on an irregular track that's loaded with obstacles. As they fly into the air from jumps or make turns, they periodically flip over, but no one becomes worried about the driver's safety. Some spectators even laugh at the accident.
That's because the driver is standing on an elevated platform, overlooking a scaled-down race car. The driver directs the car's movements using a radio transmitter device that has a trigger and wheel for steering along the 8, 500-square-foot field.
The OC/RC Raceway is where radio control car aficionados can race, practice, build and work on their battery-operated cars.
"I used to make fun of remote control racing as a dorky activity, but now I see it as a great hobby, " said Michael Desmond, 35, a sign language interpreter. "Besides fun, there's a technical aspect that constantly challenges me, like assemblage, maintenance and repair of the cars."
Desmond has been a member since January and now calls OC/RC Raceway his home.
"I'm here pretty much every day, sometimes staying from open to closing time, " Desmond said. He owns two Kyosho two-wheel drives, one of which he built from scratch in three days. He is proud to note that within a month of racing, he graduated out of the rookie class by ranking fourth in a heavy class race.
OC/RC Raceway is open seven days a week, usually from noon to 11 p.m. Racing, which costs $25 for nonmembers, takes place three times a week at 7 p.m. Each race lasts about five minutes and there are several categories, determined by type of race car (such as buggies and trucks) and whether they are two- or four-wheel drive. The objective is to complete as many laps as possible around the track.
The facility uses RC Scoring Pro, a simplified version that NASCAR uses. It involves a wire that's embedded in the dirt field under the finish line, and each car has a transponder device planted inside.
Nick Black, track co-owner, said that an ordinary race night has eight races, which all together take about four hours. Each race is preceded by qualifying races to determine the starting order.
If there are enough cars in a race, like 10, then the top three winners get voucher money of $15, $10 or $5 to spend at the in-house Hobby Shop, a supply store of radio control car gear.
The Hobby Shop also sells fully assembled race cars, ranging from $270 to $500. Starter kits with cars that have higher quality parts and upgrades run from $800 to $1, 500. Jake Thayer, general manager, runs the shop.
"We are a full-service facility. We can assemble cars for $100 and make minor repairs for free, depending on the task, " Thayer said. "If it takes longer than 10 to 15 minutes to fix, then we charge a service fee."
One member said that OC/RC Raceway provides a service to the community.
"This place has served a really good purpose in my life, like keeping me out of trouble, " Desmond said with a chuckle. "The shop is very helpful; the community here is like family, and you meet so many walks of life, from the wealthy to those who can barely get by."
Black said that the facility has on a daily basis about 60 visitors, mostly men, but that doesn't intimidate one racer.
"Everyone is nice and helpful and friendly, " said Angel Durant, 39. Besides racing, she accompanies her husband and son to OC/RC Raceway. "It's a great place for the family to spend time together as well as learn Electronics and building cars, " she said.
Source: www.ocregister.com