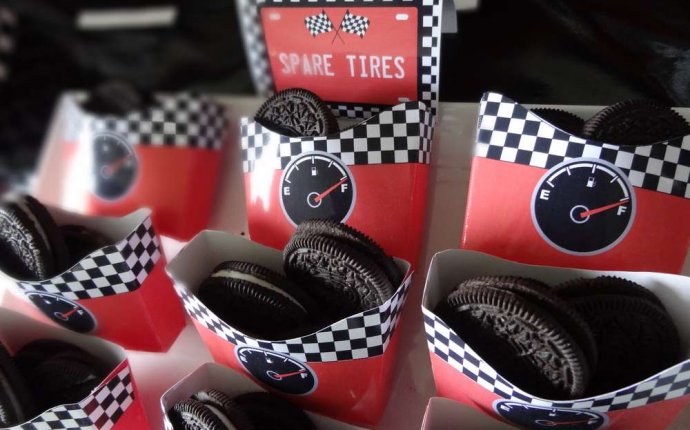 Race Car Themed Birthday Party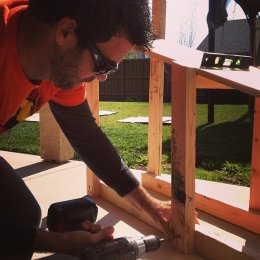 My baby is now my big boy. Noah turned two on February 15th! We celebrated with a colorful race car themed party which included his favorite activities. It was a fun, exhausting, absolutely gorgeous day. We all had a blast!
The food table is always one of the first things I plan for parties. Once we decided to go with a race car theme, I asked my dad if we could borrow his race track. Watching the cars zoom around the track was an unexpected element. I love the way it turned out.
Here's a quick clip of the race track in action.
For Noah's Red Wagon first birthday party, I purchased a printable package from Dimpleprints. All of the personalized touches really made that party special so I asked Carli for help once again. She is such a pleasure to work with and customized the package to fit the colors of the party.
I made the "Three TWO One Go!" sign out of a 2ftx2ft slab of plywood. The flashing traffic light is from Amazon.
When the friends arrived, they grabbed a car to race on the track and an official Pit Pass. I have framed the kids birth announcements and invitations to display at their parties. I usually put them on the cake table so guests can see how they've grown.Aaron's mom, Nana, made this delicious cake. The dent in the cake is from Noah reaching up to grab the car on top. Of course it was the only car he couldn't have that day, therefore the only one he wanted. And how sweet are these stop light Rice Krispies treats?
The weather was amazing, a huge blessing since we partied outside.
I mentioned in Noah's birthday post that he loves the movie Cars. There were a few touches of Cars here and there. The "Rust-eze" tub is made from one of Aaron's empty Muscle Milk containers. I cut out the logo with the Silhouette machine using black vinyl. More printables from the race car package. I used the cupcake toppers for the water bottles and added text on a couple of the larger circles for the drink pitchers.
A successful party keeps the kiddos busy having fun. And when the kids are having a good time, the parents are able to enjoy their time as well. I set up four "stations" of activities for the party.
1. Noah's Auto Body Shop
The kids painted mini cars (Oriental Trading Company). I picked up the acrylic paint and brushes from Michael's. The aprons are from the Dollar Tree.
Noah very seriously painted three cars. Then came back to paint another one.
Noelle is a bit of a perfectionist. Wonder where she gets it...
The cars dried in the sunshine on brown construction paper.
Source: growingupgardner4.blogspot.com