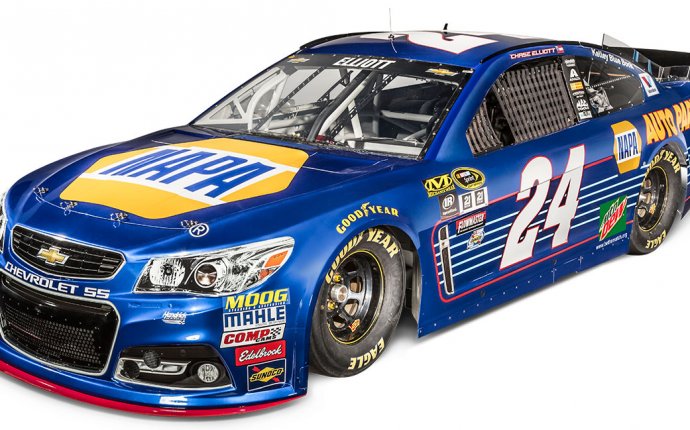 Race Car Driver Number 24
DAYTONA BEACH, Fla. - Jeff Gordon has taken a very serious approach to his participation in the weekend's Rolex 24 at Daytona. However, the four-time NASCAR champion was all smiles after climbing out of his Wayne Taylor Racing Cadillac DPi following his first stint behind the wheel Saturday evening.
He had the ultimate E-ticket ride, taking over the wheel of the No. 10 Konica Minolta Cadillac during a caution period and getting a sports car schooling in restarts that only energized him to hope for another chance at it.
By the time Gordon turned the car over to veteran Max Angelelli, it was running second place to the No. 31 Cadillac overall in the 55-car field - a productive maiden outing for the stock car superstar.
"That right there was big for me, " Gordon said, grinning. "The other night, the practice didn't go well, had a lock up on cold tires, couldn't get it in reverse, I was in traffic the whole time and couldn't put a good lap down. I was frustrated.
"This, today built up my confidence. I was out there really hoping they were going to tell me to go on and do a third stint. I really wanted to do it and I'm glad I'm going to get back out there."
Thousands of fans at the track and watching on computers and televisions will be glad to see Gordon back out there, as well.
It certainly appeared to be one of the largest, most enthusiastic crowds in Rolex 24 history. The starting grid was absolutely packed with fans. They were 10-15 deep surrounding Gordon's Wayne Taylor Racing car on the starting grid and even included racing celebrities such as IndyCar champion Simon Pagenaud.
Gordon readily conceded the whole experience was something he won't soon forget.
While standing alongside the race car, Gordon allowed his young son Leo and daughter Ella to sit briefly behind the steering wheel - a real treat judging by their smiles after being lifted back out onto the grid to stand alongside their legendary father.
"It was amazing, an incredible crowd down there, " Gordon said of the pre-race atmosphere. "There were so many cool cars out there, and people wanted to see them.
"It really gives you that grasp of the history of this race, the flags of all the countries represented by the drivers. That's why I'm here. To be a part of a very special event and drive a really cool car."
Gordon certainly impressed his co-drivers. Wayne Taylor's oldest son Ricky started the race, doing a triple stint and moving into the lead - from a fourth-place staring position - by the time he pitted for the driver change with Gordon during a full-course caution.
"Definitely a quick pace, " Ricky Taylor said afterward, adding with a smile. "In my head, everyone was telling me build a gap, build a gap. But I didn't want to be the one to crash the car then Jeff Gordon doesn't get to get in and that would be the worst.
"We know we have good pace, we just wanted to settle in and kinda pick people off when we could. We kinda wanted a long green run and our plan was to get Jeff the car with a little lead and take the pressure off his first time in the car."
Having to restart in front of the field was a bit of trial by fire for Gordon, who joked it "might be crazier than NASCAR racing for the frenetic pace and jockeying for position among four classes of cars."
Strapped back inside the @WayneTaylorRcng @Cadillac.
Here's where you can watch @Rolex24Hours racing -> .#TeamJG
— Jeff Gordon (@JeffGordonWeb)
He said he was also prepared - if not eager - for the possibility of rain, which is forecast for the overnight hours and began around 9 p.m. ET.
"It was a horrendous experience for me in '07, " Gordon recalled of his only other Rolex start - a third place effort for the team in 2007.
"I was out in nighttime in a downpour, a monsoon. They told me they don't even race in conditions like that anymore, and I was like, 'Thank goodness.' I was on slicks and had to come in and not wreck. Then I went out on race tires and it didn't feel a whole lot better, " he said laughing.
"I was glad to have a chance to drive in the rain during the Roar [Rolex test session]. I at least got to see where it puddles. But we are so much more prepared and so am I."
Angelelli had moved the car into first place overall by the time night fell, and it looked like the class of the field. Gordon said he expected to do another double stint before midnight and acknowledged a victory in this historic event would just be so incredibly special.
"I'm trying to absorb this one right now, " Gordon said of his time in the race. "I love this form of racing and I certainly love it here in Daytona. "
Source: www.nascar.com