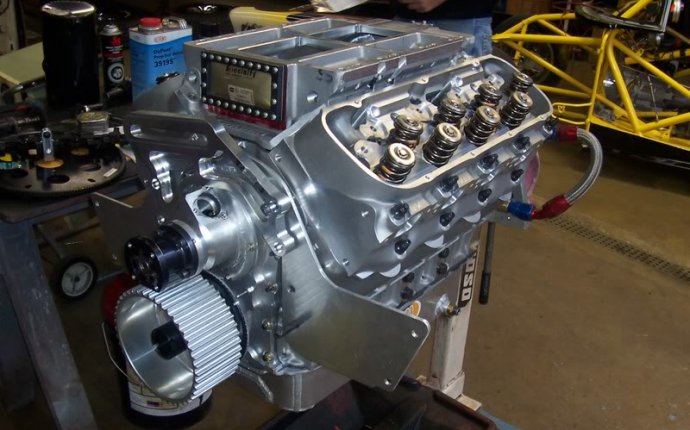 Legend Race Car Engine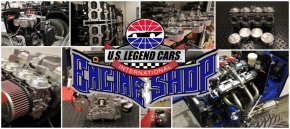 The U.S. Legends Engine Shop is an 11, 000 square feet state-of-the-art facility with everything needed to bring the entire RACEceiver Legends and Thunder Roadster Blitz 4 sealed engine program in house at the Harrisburg, NC manufacturing plant.
In 2007, USLCI hired renowned Legends engine builder G.E. Chapman. USLCI began working on a comprehensive plan to bring the entire sealed engine program under the USLCI umbrella. In January, the expansion to the Harrisburg plant was completed and the U.S. Legends Engine Shop opened. The decision to bring the program in house was made to ensure the integrity of the sealed engine program and to keep costs of engine rebuilds down.
"This new U.S. Legends' Engine Shop is the best way we can ensure the integrity of the sealed engine program, " previous USLCI general manager, Ken Ragan, said. "Until you have every engine rebuilt under one roof, you can't be completely sure all the engines are the same. By bringing it in house, we can keep the costs of rebuilds down and ensure each customer is getting the best engine available. I believe it is the best spec engine program in motorsports."
Chapman has been working on Legends engines since 1993, and was one of the first authorized sealed engine builders for USLCI. Now, the U.S. Legends Engine Shop is the only authorized sealed engine builder in the United States.
"We pride ourselves on our experience with the Legends engines, " said Chapman. "We strive for quality, durability and consistency in every engine we rebuild."
Chapman and his team, all former Chapman Performance employees, have years of experience building Legends engines, and their results speak for themselves. Customers utilizing Chapman engines have won virtually all major RACEceiver Legends events including Summer Shootout championships, Asphalt Nationals and INEX points titles.
It was this attention to detail and proven success that gave USLCI the confidence that Chapman's team would make the U.S. Legends Engine Shop succeed.
"G.E. has a proven track record in Legends engines, and when we decided to bring this program in house, we wanted an experienced, reputable person to run it, " Ragan said. "We want customers to know their engine is a reliable high-quality product built exactly to spec, and we have confidence in G.E. and his team to provide that for our customers."
In addition to the full-service, in-house sealed engine program, the Engine Shop also does all Bandolero engine rebuilds and 1200cc Yamaha rebuilds.
With the average cost of a basic complete engine rebuild running around $2, 800, and average top-end rebuild running around $1, 800, Ragan and Chapman are confident the U.S. Legends Engine Shop will help keep the customers' costs at a minimum.
"By bringing all the Yamaha Blitz 4 engines in house, we can control spiraling costs and make engine rebuilds more affordable, " Ragan said. "In addition to controlling costs, we can now assure every customer that their engine is built professionally to strict INEX standards and is reliable, consistent and competitive."
In addition to rebuilds and new engine service, the Engine Shop offers a chassis dyno for customers to utilize.
USLCI Engine Shop
5245 NC Hwy 49 S.
Harrisburg, NC 28075
704-455-3896
Basic Engine Rebuild
40 Races, Engine Running, No Major Mechanical Problems
A basic XJ1250cc Sealed engine (Blitz 4) rebuild includes a complete teardown and rebuild of engine, complete valve job and replacement of all bearings, cam chain, clutch friction plate, case plug installation, all gaskets, main front seal, oil pan screen, spark plugs, starter chain, valve springs, valve seals and Yamaha rings. Additional costs may be incurred with the following upgrades and hard parts: new pistons, piston pins, top-end oiler kit, steel sleeves, pinning the intake came, replacement of the case and/or crankshaft, heavy duty clutch kit and connecting rods.
Engine Rebuild Pricing
Top End
Typical Top End Rebuilds cost approximately - $1800-2200
Full Rebuild
Typical Full Rebuilds cost approximately - $2800-3200
Upgrades
Wiseco Piston Packages - .004 or .008 over packages available (Add approximately $600 to rebuild costs.)
Barnett Heavy Duty Clutch Kit - (Add approximately $200 to rebuild costs.)
Dyno Testing & Tuning
Break-in and Dyno - HP and Torque Readings of an engine (Approximately $200.)
Test and Tune
Half-Day Test and Tune (Approximately $300.)
Source: www.uslegendcars.com