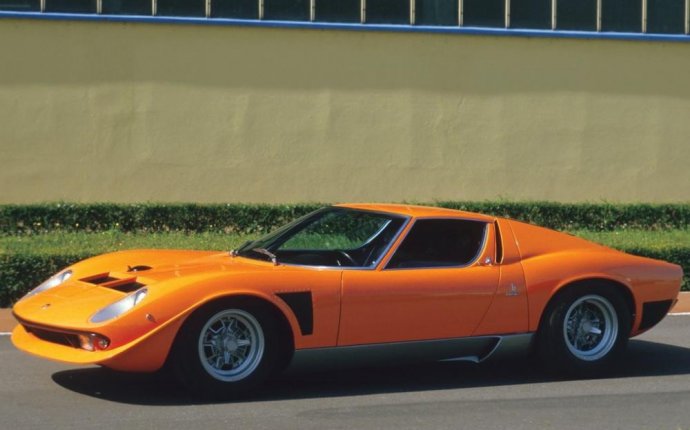 Lamborghini Miura Race Car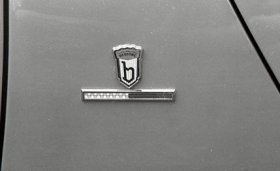 There are only two other cars that can be mentioned in the same breath with the Miura. They are the Ford Mark III May 1965). Both are available in road versions, but were originally built for the track, where they will always be more at home. The Miura, on the other hand, was engineered with racing as a future possibility, but was developed solely for the street. As such, it is superior in performance, space and furnishings—in everything, in short—to the other twenty-grand two-seaters.
Why is this racy car not racing? Because Lamborghini isn't interested. One well-heeled owner asked the factory to prepare one of the front-engined cars for Le Mans this year, at the owner's expense, but they wouldn't touch it. Lamborghini sees no sense in being crushed between the Ford and Ferrari juggernauts. Instead, Ferruccio Lamborghini has sought to establish a reputation of his own through advanced engineering and styling plus unusual refinement. He has handsomely scooped Ferrari in building road cars with all-independent suspension, with four overhead cams, with tranverse-mounted rear engines. His styling may seem bizarre—certainly more bizarre than Ferrari's—but it's all integrated to one end: comfortable high-speed touring. And the cars run with a silky smoothness that is satisfying to professional and business men who have outgrown the childish kick of rapping the exhaust in an underpass.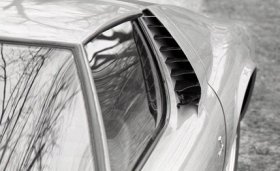 Lamborghini's design staff, led by its youthful chief, Gianpaolo Dallara, had prepared complete drawings for the chassis of the Miura-to-be by the summer of 1965, choosing the transverse layout as the best way to accommodate Giotto Bizzarrini's big V-12 design in the back of a small sports car. In October, photos of the engine/gearbox were released, and in November, 1965 a chassis was put on display at the Turin Salon. On the basis of this unclothed chassis, and in spite of a very high projected price, 10 orders were booked at Turin for this new Lamborghini, so compelling were its exotic mechanicals alone.
Source: www.caranddriver.com