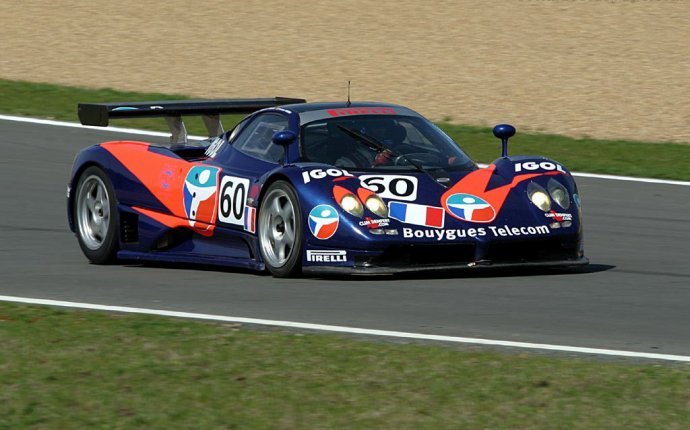 Pagani Zonda Race Car
A worldwide economic recession? You don't say. Italian supercar manufacturer Pagani is certainly moving ahead with business as usual as it debuts its $1.8 million Zonda R at the 2009 Geneva auto show. The catch, however, is that it's not street-legal, and is intended only for private track days.
This is actually the second appearance of the Zonda R in Geneva. A prototype appeared at last year's show, and according to company founder Horatio Pagani, the response was so overwhelming that it merited a limited production run. Only 16 will be built in total, and despite looking much like previous Pagani supercars, the Zonda R shares only 10 percent of its parts with the streetable Zonda F. All but a handful of the 16 apparently have already been reserved. (One of the first is destined for a customer's living room, and will be equipped with a sound system to play a soundtrack of the car lapping at Le Mans and the Nürburgring.)
The Last of the Breed
The outrageous R will be the swan song for the Zonda, which first appeared in C12 trim in 1999. A new and still top-secret Zonda replacement is currently under development and is expected to break cover later this year or in early 2010.
So what do you get for 1.8 million dollars' worth of Italian exotica—other than the attention of the I.R.S. and evil glances from neighbors putting "for sale" signs on their front lawn? Well, for starters, a dry-sump AMG–sourced V-12 based on the one found in the Mercedes-Benz CLK GTR race car. Displacing 6.0 liters, it's good for 739 hp and 524 lb-ft of torque.
From the outside, there's no mistaking the extra add-ons of the R model. A huge rear wing and larger diffuser mark the Zonda R as the ultimate track-day toy for those rich enough to own the car (and probably their own racetrack), and Pagani employs a raft of high-tech materials in its construction. The body and chassis are made from an exotic blend of aircraft-grade aluminum, titanium, magnesium, and carbon fiber. The Zonda R has a wider track, an increased wheelbase, and stretches 15.7 inches longer than the Zonda F.
The finished product tips the scales with a dry weight under 2400 pounds. And, if we break out our trusty calculator for a moment, it also means the $1.8 million Zonda R costs roughly $750 dollars per pound. Pagani states that the Zonda R can sprint from 0 to 62 mph in 2.7 seconds, and reach a top speed in excess of 230 mph.
Source: www.caranddriver.com