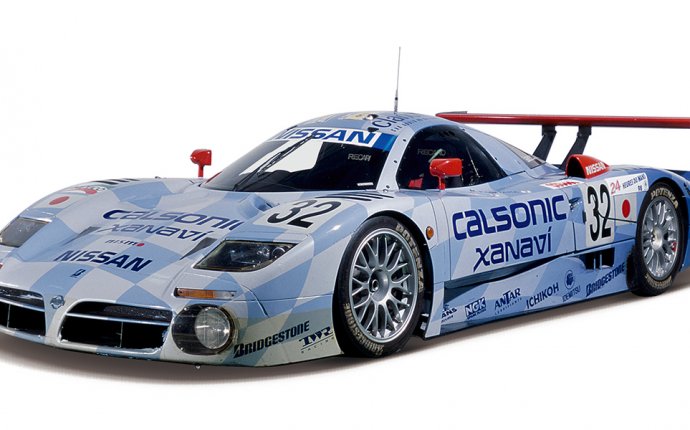 Nissan r390 Race Car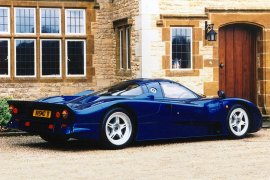 The Nissan GT-R is an impressive and very fast car. But it is not the fastest car made by Nissan, that honor goes to a machine built almost twenty years ago.
It all started with the BPR Global GT Series, an international endurance racing series for mostly privately entered modified road cars ‒ like the Ferrari F40, Lotus Esprit V8, Porsche 911, and the successful McLaren F1. Nissan entered the BPR in 1995 with the Skyline GT-R but the car was not fast enough to battle for wins.
But everything in endurance racing changed when in 1996 Porsche exploited a loophole in the loosely written regulations and upped the ante. Whereas the regulations stated that the race car must be based on model that can be driven on public, Porsche turned the regulations upside down: instead of modifying of one of their road going models, they came with a purpose-built race car which was followed by a street-legal version that was offered for sale. In other words, Porsche had built a racing car first ‒ the Porsche 911 GT1 ‒ and derived the road car from it.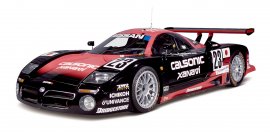 Not everyone was happy with the 911 GT1. It was argued that the car was not in the spirit of the regulations, after all the principle behind GT racing was to take road cars and adapt them to race. But more important the arrival of the new Porsche meant that cars like the Nissan Skyline GT-R were rendered obsolete and the manufacturers were forced back to the drawing board.
So Nissan started working on a new car that would take on the competition at Le Mans: the R390 GT1. Unlike Porsche (and also Mercedes-Benz with their CLK-GTR), Nissan followed the spirit of the regulations by building the road car first and then the racing version. The name R390 was a reference to the Nissan R380, a racing car from the Sixties. Contrary to Porsche and Mercedes-Benz, Nissan didn't plan to enter other GT1 races, the Japanese were only interested in the prestigious 24 Hours of Le Mans.
Nissan's racing department, Nismo, teamed up with Tom Walkinshaw Racing (TWR), who had won Le Mans in 1988 and 1990 with the Jaguar XJR-9. Development of the new Nissan was led by Tony Southgate, who had designed the Le Mans winning Jaguars, but he was also responsible for the Ford RS200 Group B rally car and worked in Formula One for over twenty years.
Source: gtspirit.com