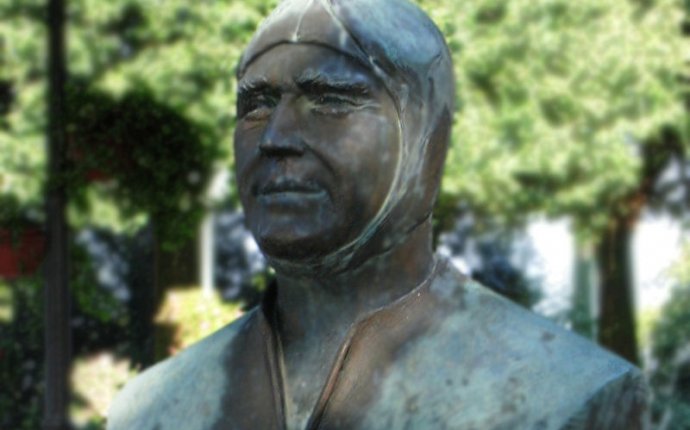 Greatest Race Car drivers
Q:Love him or hate him, A.J. Foyt was probably the best race driver. Agree? – J. Bourn via Facebook
A: This a perennial question made better by the simple fact that the answer is completely inconsequential: Who is the best racecar driver of all time?
The ridiculous task of comparing, say, Finnish rally legend Tommi Mäkinen to drag racing superstar Don Garlits, can however be broken down to two criteria: talent and achievement. That is some drivers are spookily blessed with speed and car control that can only be described as otherworldly. They're the talent. On the other side is the guys who are methodical, relentless and determined. Those guys rack up championships with sheer applied knowledge. They're achievers.
The greatest ever has to have both talent and achievement to back up the claim. So let's compare. Below is a handy bracket I've put together with eight American drivers on one side and eight drivers from the rest of the world on the other. It's a single elimination tournament with me as sole, authoritative judge.
American racing is unique in that it's so varied. Consider this, in 1970 Parnelli Jones drove a Ford Mustang Boss 302 to that year's SCCA Trans Am road racing championship and then in 1971 he won the SCORE Baja 1000 off road race. Meanwhile in both 1970 and 1971 the team he co-owned won the Indianapolis 500 open wheel race with Al Unser driving. And the Indy 500 was a race he had already won as a driver in 1963. And despite that immense versatility, Jones doesn't have a place on my top eight.
It's the sheer size of America, and the fact that we're all free to travel wherever and whenever we'd like within it, that has led so many drivers to try so many different motorsports. Guys who grew up running jalopies on Pennsylvania dirt tracks wind up winning both the Daytona 500 and the Formula One world championships with a successful stop in the winner's circle at Indianapolis in between.
Meanwhile great European drivers usually grow up in a structured progression from go karting to Formula One. Great open wheel drivers there haven't traditionally spent their weekends balling through forests in rally cars. Just keeping track of all the various governing competition bodies around that continent can be daunting.
That said, today's NASCAR stars don't have the same opportunities to moonlight in endurance racers or play with sprint cars like they once did. Versatility doesn't count for so much when chasing the Sprint Cup is such a grim, but profitable, pursuit.
Source: www.thedrive.com