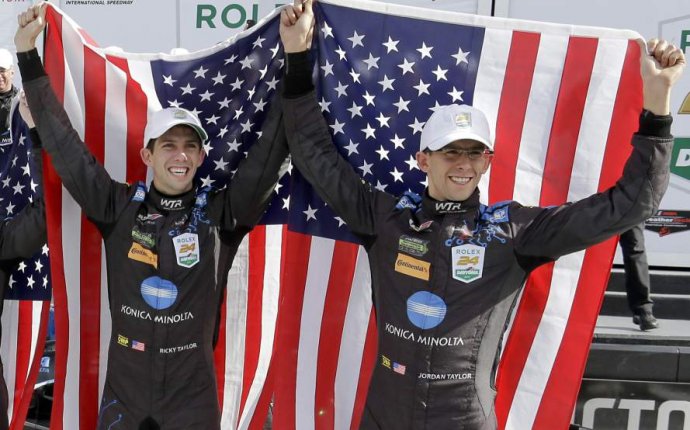 Best Race Car Drivers
Success in automotive racing doesn't simply involve driving fast — that's why the guy who just cut you off in his rusting 1988 Pontiac Firebird isn't on the podium. It takes lightning-fast reflexes, endurance and athleticism, and a general disregard for personal safety to be great on the track. But then there are the ones who stand apart: the legends. Thanks to healthy doses of temerity, supreme confidence, bold personalities and the ability to push themselves well beyond the limits of other competitors, these men carved their names into the tarmac of automotive racing history. Excelling in intense, dangerous environments, caught between ferocious competitors and the limits of their machinery, they earned illustrious victories, records and adoring fans that continue to stand long after they've retired. If you need a racing hero, one with brashness in his blood, any of these five icons will do.
Ayrton Senna
Whenever racing fanatics try to name the best driver in history, the Brazilian phenom Ayrton Senna da Silva invariably comes to mind. During his ten-year career, tragically cut short by his fatal crash during the 1994 San Marino Grand Prix, he amassed a whopping 41 victories in Grand Prix racing and nabbed three Championships. He even held the record for the most pole positions from 1989 to 2006. He was known for his ability to push a car beyond its limits, even throwing caution to the wind by driving hard in wet weather conditions while most other drivers pulled back. His driving style was nothing short of brazen, inciting the ire of his competitors, namely Alain Prost. Senna's personality matched his style: he once claimed, "I am not designed to come second or third. I am designed to win."
Juan Manuel Fangio
Fangio is a legend among legends. The Argentinian master swept five Formula One championships, a record that stood for 46 years, and he won 24 of the 52 F1 races he entered, the highest lifetime winning percentage in the sport at a whopping 46.15 percent. If you thought that was impressive, consider that Fangio started his F1 career at the ripe old age of 37 in 1948 in the French Grand Prix in Reims. He'd do anything to win, keeping a brutal workout regimen to keep up with his young competitors; he oftentimes jumped from team to team without a second thought, especially if he thought he had a better chance of taking the checkered flag in another car. And then there were the feats of pure racing prowess. In 1957, racing with Maserati at the Nürburgring circuit, Fangio was back in third place, nearly a minute behind the lead Ferraris. He whipped around the 20th lap a full 11 seconds faster than the leaders, eventually passing both of them and winning by 3 seconds. Fangio's career only lasted eight seasons, after which he retired forever from auto racing. If he'd pushed on, who knows if his championship record would have ever been broken.
Michael Schumacher
With his sixth and seventh F1 championship wins, Schumacher passed Fangio's legendary record of five championships, which had remained unbroken for 46 years. Schumacher is widely considered to be the best F1 driver in history, and even his harshest critics must agree this is statistically true. However, he wasn't known for making friends or playing nice. In fact, in the square-jawed German's quest to be the best, he probably pissed off more people than just about any other driver. He was a stoic victor known to strive for victory at any cost, even drawing strong criticism for (supposedly) intentionally causing collisions with competitors Damon Hill and Jacques Villenueve. But none of this on-track brashness prevented him from bringing glory to Ferrari, the company he drove during his five final victories, a streak from 2000 to 2004.
Tazio Nuvolari
Tazio Nuvolari raced back when danger and death were prevalent in auto racing, beginning his career as a motorcycle racer in 1920 before dedicating himself to auto racing in 1930. His reckless style wasn't limited to four wheels. Only six days after lacerating his back in a car accident, Nuvolari competed in a motorcycle race by taping his legs to the bike and asking for a push start. His greatest win, and one that's referred to as "The Impossible Victory", came at the 1935 German Grand Prix. Nuvolari was driving an underpowered Alfa Romeo P3 against nine high-powered German cars in front of 300, 000 spectators and high-ranking officials from the Third Reich. As if those odds weren't bad enough, torrential rain made for challenging and dangerous conditions. He went on to beat them all, finishing two minutes ahead of the second-place driver. No wonder Dr. Ferdinand Porsche called him "the greatest driver of the past, the present and the future".
Mario Andretti
If legend means mastering nearly all forms of auto racing, then Andretti easily qualifies. While most race car drivers have a hard enough time winning in one type of vehicle, Andretti raced in both closed- and open-wheeled cars, winning the Indianapolis 500, the Daytona 500 and the Formula One World Championship. He is only one of three drivers to win on dirt tracks, road courses and paved oval tracks all in the same year. He even took second place in the 1995 24 Hours of Le Mans, which is a feat in and of itself. Perhaps most impressive is his never-ending quest to be the best for the longest; he was the first driver to win an IndyCar race in four separate decades. That type of longevity can only come from good genes — just look at his hair. We just wonder how he always managed to get that mop top under his helmet.
Source: gearpatrol.com