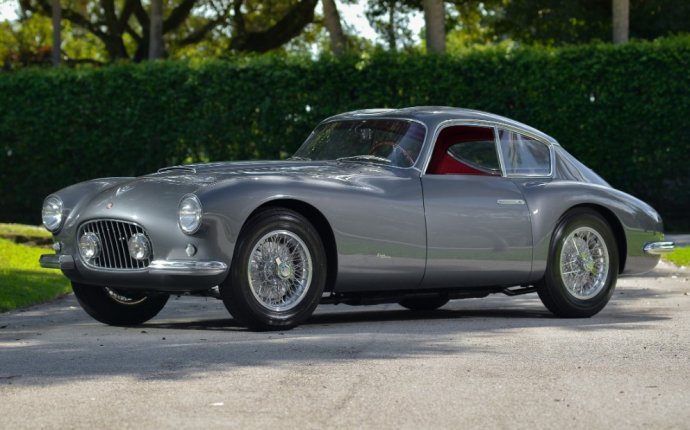 Ferrari Race Car drivers
Ferrari will have two crowned champions at the helm when it wheels its cars to the grid for the 2014 Australian Grand Prix – a first in world championship terms since Italy 1953, when Alberto Ascari and Nino Farina formed part of a six-strong line-up at Monza. The team has hired many illustrious names before and since, but which 20 most capture the essence of Ferrari?
Writer Simon Arron
A curious term, greatness. Some like to measure it in statistical terms, but naked numbers tell only a partial story – and sometimes not even that. Common examples? Stirling Moss never claimed a world title, yet remains indisputably one of his craft's finest ever exponents.
And Chris Amon should have a double-figure tally of championship Grand Prix victories to his name, but won none at all. Circumstance can be a fickle barometer.
Our purpose here was not to produce a list of Ferrari Grand Prix drivers with impeccably shiny CVs, but to dissect the team's past and present racers and analyse what made them 'greats' in terms of influence, personality and, yes, achievements. It's subjective rather than definitive, but we'd like to think it reflects the spirit of F1's most celebrated institution.
20
Peter Collins
It's etched in legend as one of F1's most noble gestures – Peter Collins standing down during the 1956 Italian GP, to hand his car to Ferrari team-mate and title rival Juan Manuel Fangio – but the facts are a little more prosaic. Collins was trailing Fangio by eight points ahead of the race and required assorted miracles to occur to give him any chance of the title, but it was a fine slice of sportsmanship nonetheless.
It was also voluntary: Ferrari had tried to impose team orders on Luigi Musso, but he wasn't in the mood to relinquish a seat in his home Grand Prix and Collins filled the breach.
It was behaviour that sat well with Enzo Ferrari – certainly more so than another slice of Collins spontaneity, just a few months later. Ferrari had no objection to his drivers' sexual conquests, but preferred things to be casual. He regarded permanence as a potential distraction – one more reason to avert risk. When Collins married American actress Louise King early in 1957, it followed a whirlwind, seven-day courtship.
He remained part of the fold, although it would be an indifferent campaign for Ferrari as Stirling Moss and Vanwall provided the main threat to the departed Fangio's Maserati. The new 246 Dino promised more for '58, although a string of early-season retirements dinted Collins's title chances. At Silverstone, though, he proved untouchable. Perceived as the hare Ferrari required to break the fast but frequently fragile Vanwalls, Collins set off in front – and stayed there long after the engine of Moss's Vanwall had turned its last. Team-mate and chum Mike Hawthorn had a more realistic title shot, but he was a long way adrift in second and no attempt was made to slow the leader – a decision rendered more poignant with hindsight.
Two weeks later, at the Nürburgring, Collins was again a key cog as the Ferraris disputed the lead with Tony Brooks's fleet Vanwall. On the 11th of 15 laps, however, he ran slightly wide at Pflanzgarten and clipped a bank. The car flipped up, rolled over a hedge and Collins was thrown out.
He never regained consciousness, and the sport was stripped of a charismatic cavalier.
1956-58: Years at Ferrari
20: Ferrari World Championship GP starts
3: Ferrari WC GP wins
19
Phil Hill
It remains a quirky statistic that three men named Hill have started a world championship Grand Prix – and all have lifted the world title. And Phil, the first, is possibly the least celebrated.
Many regard him as a sports car specialist – and it's hard to brook argument with a CV that includes three victories apiece at both Le Mans and Sebring. Others certainly enjoyed sharing with him in endurance events, because he was both fast and tender, usually finishing stints with his car pretty much as it had been when he started. In a previous life he'd spannered cars for friends, so mechanical sympathy was perhaps second nature.
History records that he clinched his world title in the 1961 Italian GP, the race that claimed his team-mate Wolfgang von Trips, but their tussle had hitherto been close: the German had two wins, two seconds and a fourth to his name, Hill one victory, two seconds and two thirds. He trailed von Trips by four points prior to Monza – and the title's destiny was anything but certain with two races remaining. Fate then intervened, however, and Hill went on to become America's first F1 champion.
His GP career rather petered out in the slipstream of that success, but he continued to compete successfully in sports cars and had the distinction of winning his final race, sharing the victorious Chaparral 2F with Mike Spence in the 1967 BOAC 500Kms at Brands Hatch.
Hill had made his world championship GP debut at Reims in 1958, when his taut approach contrasted starkly with the casual joviality of such as Hawthorn and Collins. Images of Phil Hill seldom portray relaxation in a racing car, but rather someone who was tense, edgy and acutely aware of his profession's potential consequences. Someone, indeed, who looks as though he'd rather be almost anywhere else.
That, though, was never a barrier to speed.
1958-62: Years at Ferrari
31: Ferrari World Championship GP starts
3: Ferrari WC GP wins
18
Lorenzo Bandini
If you scripted a name for a fictional Ferrari driver, it would be difficult to conjure anything better…
Bandini started all but seven of his F1 world championship Grands Prix for Ferrari and the journey was rarely dull. Overlooked in 1961 when the team took a punt on Giancarlo Baghetti, he was finally hired the following season, then dropped to make way for Willy Mairesse… and finally re-signed in the summer of '63, after Mairesse was injured.
Source: www.motorsportmagazine.com