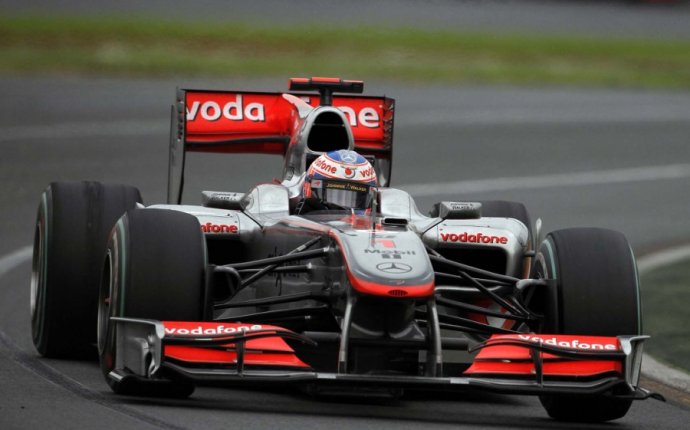 Richest Race Car drivers
Formula One, or F1, is the pinnacle of racing sanctioned by the FIA. F1 drivers are supremely talented individuals, who drive the fastest road course racing cars in the world, reaching speeds of up to 220 mph (360 km/h) and sometimes being subjected to in excess of 5 g in corners. However, these skills are richly rewarded, and at the top end of the sport, drivers earn lucrative salaries, comparable to the best paid boxers, basketball players and footballers.
Founded in 1906, Formula One has grown to become hugely popular, with the last drivers championship having a global television audience of 425 million. With such popularity and profile comes major merchandising and endorsement deals. The economic climate of F1 has bankrupted several teams, but is generally considered profitable for most involved and is also seen as excellent marketing.
F1 drivers are the best auto racing drivers in the world, although salaries between those at the top and bottom of the sport fluctuate massively. In 2014, it was revealed that Sebastien Vettel earned a staggering 30 times more than his Red Bull teammate Daniel Ricciardo, despite the fact Ricciardo finished higher than Vettel last season. The best paid Formula One drivers earn well in excess of the top NASCAR or IndyCar drivers, with IndyCar drivers only earning, on average, a tenth of their F1 counterparts.
10. Nico Rosberg – $30 million
Last season's runner-up to Lewis Hamilton, Nico Rosberg's second place finish in the 2014 drivers championship was his best to date. Now 29 years of age, Rosberg has been in Formula One since 2006, spending his first three seasons with Williams before joining Mercedes, where he has spent his last five seasons and continues to race with today. After four races of this season, Rosberg is second, behind teammate Lewis Hamilton just as the 2014 season finished. Rosberg's new contract with Mercedes will see him pick up $14.8 million a year. He might be able to climb up this list very soon.
9. Sebastian Vettel – $45 million
Four-time world champion Sebastian Vettel is the joint-third most successful F1 driver of all time, behind only Michael Schumacher and Juan Manuel Fangio, and he is still only 27. Having signed a new contract with Ferrari this year, Vettel looks set to double his wealth and skyrocket up this list over the next year, with a three-year deal worth $50 million for the first year and $30 million for the two after that. Vettel is the youngest driver to ever win the drivers' championship, the youngest ever runner-up and the youngest to ever win a race. He became world champion in 2010, 2011, 2012 and 2013. Only Schumacher and Ayrton Senna have more pole positions to their name. Vettel began F1 at the age of 18 with BMW Sauber, before joining Toro Rosso and eventually Red Bull. The German won four championships in six seasons with Red Bull before joining Ferrari this year.
T7. David Coulthard – $70 million
David Coulthard retired from Formula One in 2008 after 14 years in the sport. DC, as he was known, spent two seasons with Williams, nine with McLaren and four with Red Bull. Coulthard never won a championship but was consistently in the upper-reaches of positions between 1995 and 2003. He finished as a runner-up in 2001, and coming third in 1995, 1997, 1998 and 2000. In 247 races, he won 13 grands prixs. Coulthard lives in Monaco, but owns property in England, Belgium and Switzerland. He has worked for the BBC since 2009, and earned a large chunk of his fortune through the sale of Monaco's Columbus Hotel for $45 million in 2010, which Coulthard co-owned.
T7. Alain Prost – $70 million
Alain Prost is a four-time F1 world champion, only Schumacher and Fangio have won more, with Sebastien Vettel equaling the Frenchman's tally of four. The oldest man on this list, Prost is now 60 years of age and began his F1 career in 1980 with McLaren, he also drove for Renault, Ferrari and Williams, before retiring in 1993. Prost won four drivers championships, finished as a runner-up four times and only once finished outside the top five in 13 seasons of racing. After such a consistently successful career, it is unsurprising that Prost was richly-rewarded. Prost created his own Formula One team in 1997, named Prost Grand Prix, which raced up until the 2002 season. Since that, Prost has been sporadically involved in TV work, bicycle races and working as an ambassador for Renault, he currently resides in Switzerland.
6. Jenson Button – $100 million
The 35-year-old Jenson Button has been involved in Formula One since 2000, and his crowning moment came in 2009, when he became world champion with Brawn GP. Button has previously raced for Williams, Benetton, Renault, BAR and Honda, Brawn/Mercedes and currently McLaren. Prior to joining Brawn and becoming world champion, Button had only a single race win after nine years in F1. Like many F1 drivers, Button lives in the principality of Monaco, although he also owns property in the UK and Bahrain. Button has owned an impressive array of vehicles; including his championship winning Brawn BGP 001, a Nissan GT-R, a Honda S600, a Honda NSX Type R, a Bugatti Veyron, a VW Campervan and a series of Ferraris, including an Enzo. Button is also an ambassador and appears in television adverts for 'Head and Shoulders'.
5. Lewis Hamilton – $110 million
Like Sebastian Vettel, Lewis Hamilton looks set to multiply his already vast wealth over the coming years. His most recent contract with Mercedes is worth a base salary of $30.1 million a year, with performance related bonuses worth up to $10 million a year. On recent form, Hamilton looks set to pick up $40.1 million a year. The 30-year-old became world champion for the second time last year, and leads in the early days of this seasons championship also. In 2007, Hamilton moved to the tax-haven of Switzerland, before relocating to another tax-haven, Monaco, in 2012. In 2013, he acquired a private jet, a Bombardier Challenger 600 series.
Hamilton also owns a collection of Mercedes, two AC Cobras and recently purchased the $1.5 million Ferrari LaFerrari. He has endorsement deals with Santander, Tag Heuer and Reebok, and is currently Britain's highest earning athlete, ahead of Jenson Button, Wayne Rooney and Andy Murray.
Source: www.thesportster.com