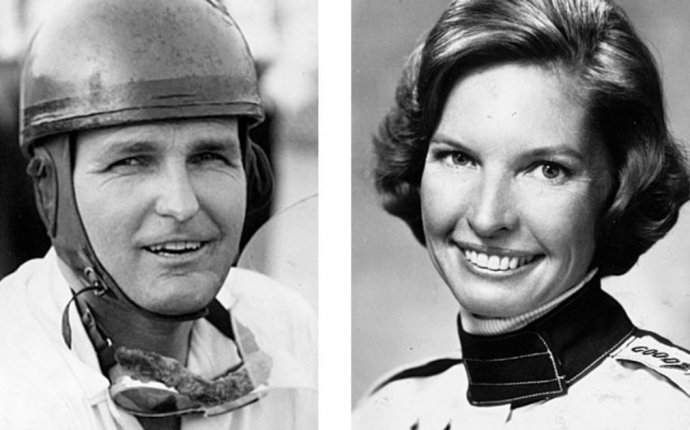 Funny Race Car Driver Names
We have to be honest, we think all race cars are kind of funny looking. And when we say funny, we mean totally awesome. But really, why is there a particular class of drag cars called funny cars? (They're not the long ones with bicycle wheels in the front, but the ones that look like oversized stock cars.) To find out, we asked most everyone we know in the motorsports biz.
You usually know what you're talking about, so why are they called funny cars?
J.B. Morris, The Mag's Motorsports Editor: Because of the way they open up to get inside of them. The whole body of the car pulls back and it's definitely funny looking.
That does sound funny. But have they always been called funny cars?
Mike Dunn, analyst and former funny car driver: Seems like nobody knows the exact origin or who coined the phrase funny car, but back in the 60s when guys were running the big superstock factory cars on the drag strip they decided, as racers naturally do, to progress to bigger engines and more horsepower. They ended up with a blown, fuel-injected engine.
Dave Densmore, Force Racing: The funny car actually developed outside the framework of organized racing. They were late-model muscle cars. They weren't integrated into the NHRA until about 1969. And everybody was real hesitant about them back them. But they were really popular. The very first funny cars were Hemi Dodges from the sixties.
But what makes them "funny"?
Graham Light, Senior Vice President of Racing Operations, NHRA: They'd had the rear wheels moved considerably up the shaft chassis. They also increased the size of the rear tires, greatly oversized from stock. And looking at the cars they looked close to stock, but not quite. Hence the name funny cars. The name just kind of stuck.
A 427 Ford Comet made "funny".
How does moving up the wheels help, and can I do it to my Corolla?
Elon Werner, Force Racing: It's easier for the weight to transfer to the tires. When the cars launch you want to create as much horsepower as possible and then have that horsepower transfer right to that rear axel to keep the traction on the wheels as the car goes down the track. Shortening up that wheel base helps but also makes it a lot trickier because the physics of it means that you have less space to work with in the car, but more power. So the car has less balance.
Have these cars ever been called anything else?
Shawn Murphy, Senior Coordinating producer for NHRA on ESPN: They're sometimes called floppers, because of the way they flop along. The body shimmies quite a bit as they get going.
Source: www.espn.com