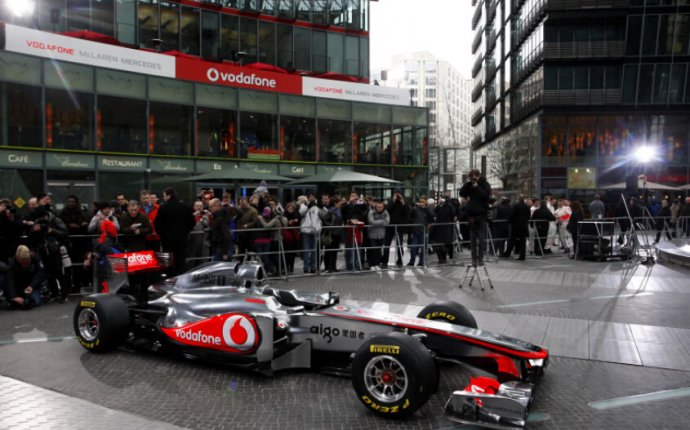 Formula One Sports Cars
Money may not be the root of all evil, but it is the root of all speed. In big-time racing, the correlation between winning and financing is direct. You could argue that a big budget doesn't necessarily guarantee top finishes, but a small budget absolutely guarantees a spot among the also-rans.
Nowhere is this more apparent than in Formula 1, which is precisely why Fédération Internationale de l'Automobile (FIA) president Max Mosley is instituting drastic measures to cut costs, level the F1 playing field, reduce driver dependence on technology, and, perhaps, restore a measure of competitive parity to events that have become little more than high-speed parades. Since the FIA is the F1 governing body, Mosley's pronouncements amount to law.
Consider Ferrari. Despite the jaundiced financial condition of parent company Fiat, Ferrari's F1 effort is generally acknowledged as the best-heeled of the bunch, with informed estimates soaring upwards of $440 million per season. Besides building some half-dozen race cars and employing as many as 500 staffers, team boss Jean Todt spreads that money over the most intensive test program, the best chassis, engines that are as good as any others (particularly when reliability is factored into the equation), and, oh, yeah, the best driver in the business.
The results-series domination-are in direct proportion to the investment. Over the past three seasons, Ferrari won 34 of 51 races (15 of 17 in 2002), claiming three consecutive constructors' titles in the process. Over the same span, Michael Schumacher won 29 races-nine in 2000, nine in '01, and 11 last year-racking up his third, fourth, and fifth world championships in the process. Seven of those 34 wins were one-two sweeps, and in two of them-last year's Austrian and U.S. Grands Prix-Ferrari shamelessly orchestrated the results, ordering Rubens Barrichello to give way to Schumacher in the former and vice versa in the latter. It's called "team orders, " a tactic that's far from new but arrogant nonetheless.
Another index of Ferrari domination: Prior to this year's F1 opener in Melbourne, Australia, at least one Ferrari driver appeared on the top-three podium in every race dating to the September 1999 European Grand Prix, a span of 53 straight races.
This isn't without precedent. Other teams have held all the cards in other seasons. The 1988 McLaren-Honda team, for example, won 15 of 16 races. But that season was memorable for the relentless yearlong duel between McLaren teammates Ayrton Senna and Alain Prost-no team orders for those two. They went for it.
While the big-budget teams-Ferrari, obviously, pursued by McLaren and Williams-BMW-were claiming the top finishing positions, the teams at the back of the grid struggled just to stay in the game. Two of them-Prost and Arrows-failed to do even that, Prost calling it quits just before the start of the '02 season, Arrows running out of gas in August, with five races left to run.
That left just 10 two-car teams (12 teams is considered ideal) for the '03 campaign, and two of them-Minardi and Jordan-look distinctly pallid, financially speaking. If the field shrinks below 20 cars, due to the withdrawal of one or more teams, leading teams will be required to flesh out the starting grid by supplying extra cars.
Source: www.caranddriver.com