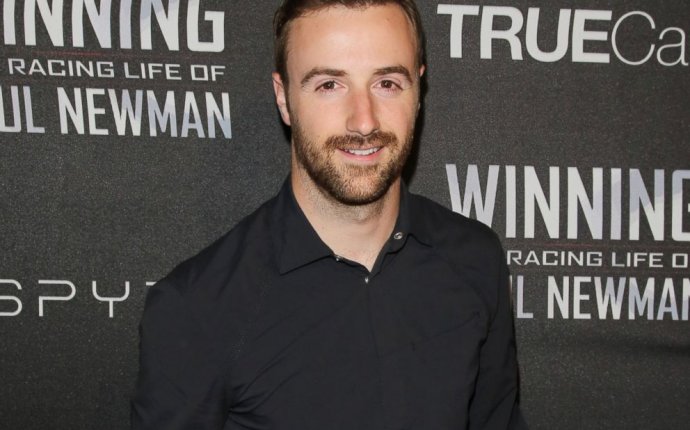 Dancing with the Stars Race Car Driver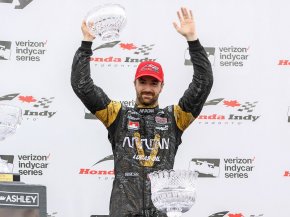 The 23rd season of Dancing with the Stars is underway and after Monday's premiere, we're eager to find out more about the competitors who will be cutting a rug this season.
Here are five things to know about James Hinchcliffe, the 29-year-old race car driver who officially not only tied for the top score after performing the Foxtrot to "Live Life" by Zayde Wolf, but he also won America's heart.
1. He's an Ontario-born IndyCar Series racer who has won his fair share of awards.
Hinchcliffe is a four-time Verizon IndyCar Series race winner, 2011 Verizon IndyCar Series Rookie of the Year, 2010 Indy Lights runner-up, 2011 Tony Renna Rising Star Award winner and the 2010 Greg Moore Legacy Award winner.
2. He currently drives for Schmidt Peterson Motorsports.
It was announced on Oct. 7, 2014, that Hinchcliffe would join Schmidt Peterson Motorsports for the 2015 season and drive the No. 5 car. He won his first race with the team in the second race of that year in New Orleans.
3. He had a near-fatal car crash about a year ago.
Hinchcliffe, about 50 minutes into a practice for the Indianapolis 500 at the Indianapolis Motor Speedway. His No. 5 Schmidt Peterson Motorsports Honda was going 223 mph around the Brickyard when his suspension came loose, hurtling him into the wall and flipping his car in a complete rotation.
Once the car came to a halt, a steel rod from the suspension's wishbone had impaled Hinchcliffe through his right thigh and into his left leg. He suffered a concussion that resulted in Hinchcliffe instantly forgetting much of the crash.
RELATED VIDEO: Was IndyCar Driver James Hinchcliffe Nervous to Come Back to Racing After His Near Fatal Car Crash?
4. He has microbrew beer named after him.
Hinchtown Hammer Down is brewed by Flat12 Bierwerks in Indianapolis. According to their site, "Hinchtown Hammerdown, is a crisp and refreshing pilsner-style beer now lagered and cold-stored. It's smooth, drinkable and goes down fast-the perfect beer for a day at the track!"
5. He has a very, very cute dog named Lou that he shares with his girlfriend, Rebecca Dalton.
Hinchcliffe not only has a super cute cockapoo, he and Dalton also have an Instagram account for her.
Source: people.com