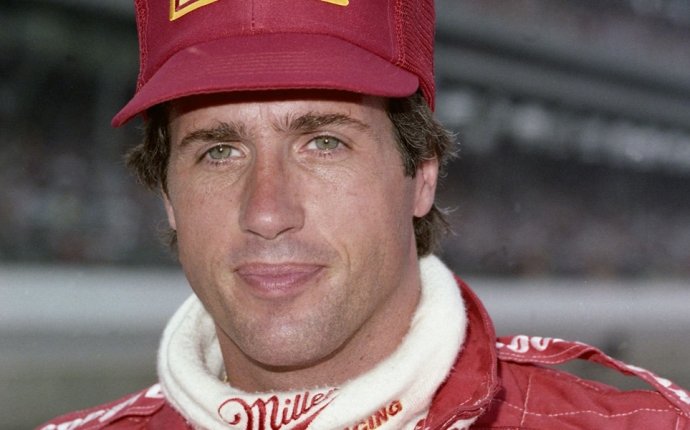 Danny Sullivan Race Car Driver
Danny Sullivan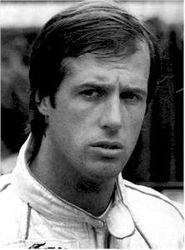 Miami Vice Character
1976-2000 (acting)
1982-1995 (racing)
Daniel John Sullivan III (born March 9, 1950) is an American race car driver, who appeared in the show as Danny Tepper, Grand Prix driver, son of Frank Tepper (played by Stephen Joyce) and accused of killing the prostitute Florence Italy in the episode "Florence Italy".
Racing Career
Sullivan was born in Louisville, Kentucky, and got into racing after holding several odd jobs, including lumberjack and a New York City cabbie. He joined CART (now Indycar) racing in 1982, then went to Formula One (F1) the next year. After disappointing years in both, Sullivan returned to CART in 1984. He appeared in 12 Indianapolis 500 races, winning the 1985 race, finished in the Top 10 five times, and started on the front row twice. In 2011, as part of the 100 year celebration of the race, Sullivan was voted #27 of 33 top drivers in the Indianapolis 500 by the fans.
He won the CART championship in 1988 and finished in the Top 10 eight times. He also won the Miami CART race in 1985 and 1986. In 1995 he had a serious accident at Michigan International Speedway, breaking his pelvis, and he retired from racing after that. Sullivan was also instrumental in the Red Bull Driver Search program to find an American driver to compete in the F1 world championship. The program successfully promoted American Scott Speed (who raced in both IndyCar and NASCAR) from California.
Acting Career
Sullivan started acting in 1976's The Great Texas Dynamite Chase, followed by Campus Man, The Doors (with Michael Madsen, Billy Idol, Bruce Macvittie, and Frank Military), and his most recent movie, Love, Honour, and Obey. His TV appearances include Leg Work (with Austin Pendleton), and the TV movies Telling Secrets, and his most recent TV appearance in Outlaw Justice (with Willie Nelson).
Source: miamivice.wikia.com