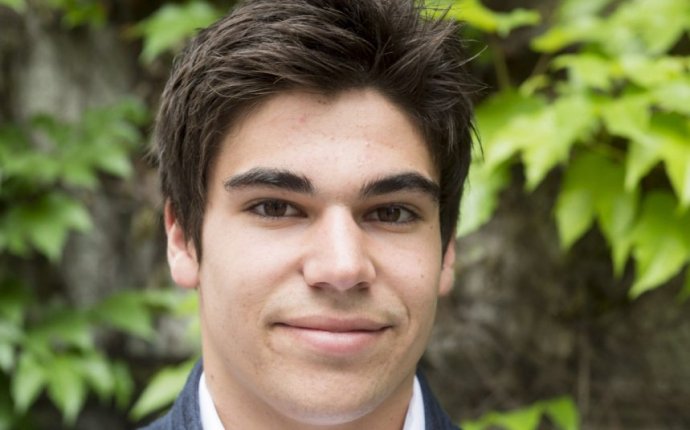 Canadian Race Car Drivers
For as long as he can remember, Lance Stroll has done nothing but drive fast. It began with go-karts as a boy in Quebec, then evolved to race cars. In the past year alone, the 18-year-old from Montreal can't recall going more than a few days without racing, either in competition, during training, or inside a simulator. Along the way, he's been dubbed a prodigy – a future star who could return Canada to Formula One glory after a long absence from the sport.
For all that time at the wheel, though, there is one thing Stroll still does not have: an actual licence to drive.
Despite being unveiled this week as the world's newest F1 driver, with the announcement by British-based Williams Racing that he will represent the team next season, Stroll has been too busy racing to get his driver's licence, which he now plans to do.
How would he fare in a regular car?
"I don't know, " Stroll says, wondering about parallel parking. "I guess we'll find out."
Any questions about his ability on a racetrack were answered this season when Stroll dominated the European Formula 3 circuit, winning 14 of 30 races and becoming the youngest driver and first North American to win the championship, which is considered a stepping stone to F1.
That victory landed Stroll a coveted Super Licence, which allows him to drive in F1, at more than three times the legal speed limit of a Canadian highway. He hopes to get his regular driver's licence this fall.
He's got precious little time to do it. Less than five months from now, on March 26, Stroll will make his debut for Williams at the Australian Grand Prix, representing a new hope for a team that once ruled F1 in the 1980s and 1990s but has since fallen on mediocre times.
Stroll will be the youngest driver in F1 next season, and his debut will be the second-youngest the sport has seen. Only Belgian-born Max Verstappen, who arrived in F1 last year, roughly six months shy of his 18th birthday, got an earlier start than Stroll.
That Williams has turned to a young driver, such as Stroll, is in indicator of the youth movement sweeping through F1. It's also an acknowledgment that Williams is desperately hoping Stroll can revive its fortunes – and that with the retirement of Brazilian driver Felipe Massa, the team is willing to strike out in a bold direction.
With seven drivers' championships and nine constructors' championships, awarded to the team that amasses the most points from both cars, Williams is among the most successful F1 teams in history. But all of those titles came between 1980 and 1997. In the past 12 seasons, the team has won just a single race, in 2012.
"We have very clear ambitions for the future. And if we're to achieve those ambitions we need great talent in our two race cars, " said Claire Williams, whose father Frank Williams started Williams Racing in the 1970s and has since passed the reins of the F1 program to his daughter.
"He's the full package for us, " Claire Williams said of Stroll. "He has the talent in the cockpit, he's intelligent, he gives great feedback to the engineers and he's a really quick learner. So for us it was a very easy decision."
Stroll represents "a new chapter in Williams' history, " she said.
Williams then pointed out that the last time the team won a championship, in 1997, it was a Canadian – Jacques Villeneuve – behind the wheel.
"I hope that's some kind of fateful coincidence, " Williams said.
Canada has been absent from F1 since Villeneuve left in 2006. But now that the future of one of Britain's vaunted racing outfits relies in part on the fortunes of a Canadian, Stroll is finding himself under heightened scrutiny and increased pressure to deliver.
Even before the formal announcement was made this week, questions swirled in the European racing press in anticipation of the move: Was Stroll ready? Was he too young? What about British drivers passed over for the spot? And was Stroll only picked because of his billionaire father – fashion mogul Lawrence Stroll, who made his fortune bankrolling the likes of Tommy Hilfiger and Michael Kors?
The question about money has dogged Stroll more than any other. F1 is a moneyed sport with high overhead – climbing the junior ranks alone can cost more than $2-million a year – but his father's wealth has always given Stroll's detractors fodder, arguing that cash has paved his way to F1, more than results.
During a news conference at the Williams sprawling facility, Stroll was asked repeatedly, in various ways, by the racing press if it was his father's money that got him there.
British TV network Sky Sports, which follows F1 closely, wrote that Stroll had been branded a "pay driver" within the sport, a derogatory term that describes drivers who put up cash to secure a coveted seat on the 22-car grid.
"I know there have been a lot of comments about Lance's background and I want to make it clear Williams has been a team that has made a statement of intent we would not allow financial considerations to influence our driver choice, " Williams said.
"Money doesn't drive performance – you either have the talent or you don't."
Stroll handled the criticism in stride.
"I come from money, I'm not going to deny that, " he said. "But I believe I earned my shot in F1 because I won every championship that I've competed in."
Source: www.theglobeandmail.com