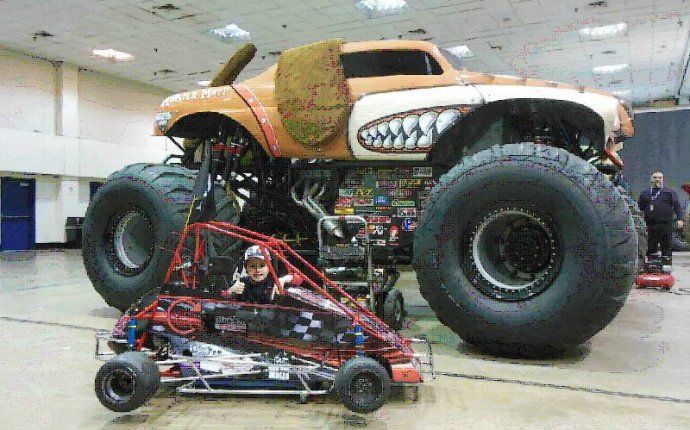 Bull Rider Race Cars
On a late August afternoon in the Crown Heights district of Oklahoma City, Carol "The Cheyenne Storm" Limpy, 49, rushed into the Western Avenue Boxing Gym to sneak in some punching bag time. It was just shy of 5 o'clock, and the grandmother of two was coming from nearby Concho, where she works as a higher education counselor for the Cheyenne & Arapaho tribes.
Despite the busy start to the school year, she didn't have a day to lose. After all, her Oct. 1 amateur heavyweight fight at Firelake Casino in Shawnee, Oklahoma, was almost a month away. As Limpy noted, her opponent, Beth "Hardtimes" Farmer, has one distinct advantage: youth. At 33, she's a full 16 years younger than Limpy.
But Limpy is no stranger to intensity. An Army vet who has dabbled in bull riding as part of the Women's Professional Rodeo Association, driven in dirt track Factory Stock car races, and played in a women's full-contact football league, she took up boxing two years ago with the goal of fighting at the local Toughman Contest, an intense amateur boxing competition that occurs around the country. Last year at this tournament, where athletes frequently die, she lost to eventual champ Valerie Koassachoney. This year, she's seeking redemption for herself in this upcoming bout against a fresh opponent at a new competition.
While she's always looked for ways to test her limits physically, this particular boxing journey, she hopes, will have more of an impact on her community. She wants to use her involvement in the sport as a vehicle to connect with kids to discuss their academic and personal issues. And given that she's divorced from her husband and now living with her female partner, Anita Wheeler, Limpy understands the value of helping those in her community who are afraid to come out, in light of the conservative values many in the tribe and state espouse.
Limpy has seen the impact the gym can have on a community and has a vision to institute a traveling boxing clinic with equipment for interested Native American school children to train. Native Americans have the lowest high school graduation rate?of any student group. Given that Limpy provides college counseling to high school juniors and seniors, she's always looking to level the playing field and communicate with students in a practical and non-stressful manner.
"Boxing is a way to hopefully get the kids interested in something else, " says Limpy, who hopes to finish her master's degree in Native American leadership at Southeastern Oklahoma State University in the next couple months. "Once I make that connection with them and they get interested and they like it, hopefully it's a segue into, 'Well, how you doing at school?'"
Inside the gym, Wheeler helped Limpy tie her hands and wrists in yellow boxing tape before putting on her Everlast gloves. Dressed in a War Child brand shirt (emblazoned with the words "More Savage Than Average"), black boxing trunks and Nike flip-flops (to show off her pink pedicure), Limpy circled a room filled with a dozen punching bags. She set and struck with force. At 5-foot-7 and 270 pounds, she grounded herself and put her power into each hook. Occasionally, she threw a left-right combination hard down the center. Pretty soon, her forehead beaded with sweat.
Limpy's paternal grandfather, a tenacious man who was on a U.S. ship off the coast of?Japan during the bombing of Hiroshima, was a Northern Cheyenne, a pedigree to which her relatives trace her daring nature.
"My family says, 'That's where you get the crazy from, '" Limpy said. "Crazy? I call it being adventurous."
***
Source: abcnews.go.com