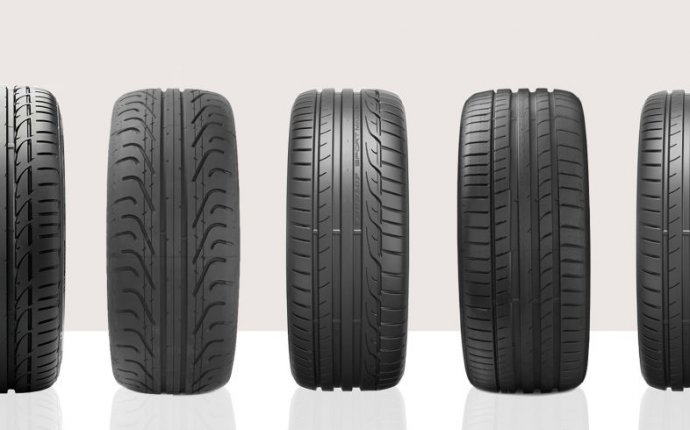 Best Tires for Sports Cars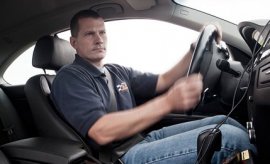 Even armed with huge horsepower, wind-tunnel development, and a fear-free driver, cars wouldn't be able to attain big speed without tires capable of handling the inertial forces of 2700-plus rotations per minute. For this test, we gathered tires rated to sustain 168 mph or higher (which means at least a W speed rating). Though we didn't test that certified durability classification, we did focus on the way these nine radials manage the lateral and longitudinal forces generated on a track or a great stretch of road.
The tires, all size 225/45R-17, hail from the summer-performance category, specifically the max- and extreme-performance subsets. Max-performance tires shift the balance of wet and dry performance that is baked into ultra-high-performance (UHP) summer tires toward the dry, with less optimization for ride and noise. Extreme-performance tires go a step further: They offer the best dry-road perform­ance available for the street. A rainy day won't sideline a car on extremes, but as a group they are not designed around comfort requirements such as ride and noise.
Unlike our previous examination of summer-performance rubber, we didn't put a cap on price, though none of these tires costs more than $200. We could not test every tire in the max and extreme categories, so we started with tires we knew had good performance from our experience with them on road cars. From there, we added a few aftermarket-only ­fitments. The tires in this test—four extreme-performance, five max-perform­ance—range in price from $133 to $199.
Once again, we partnered with Tire Rack and used its South Bend, Indiana, shop and test track as our base of operations. Its staff is our kin. Every employee is genuinely into cars and, not surprisingly, tires.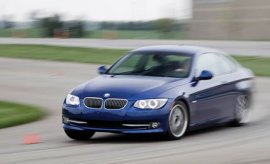 Unlike in our normal tests, where we report the second-best stop from 70 mph as a measure of total vehicle perform­ance, the average of five stops from 50 mph shifts the focus to the performance of the tires themselves. /p p Following those objective tests, we gathered impressions and lap times by driving Tire Rack's autocross dry and wet. A sprinkler system spewing 300 gallons per minute onto the 0.33-mile course provided the irrigation required. /p table border="0" cellpadding="2" cellspacing="0"x">
The E92 BMW 328i's front-engine, rear-drive layout and its hydraulic power steering with precise feedback make it an ideal platform for testing tires.
We also conducted five-mile public-road tests to take sound-level measurements and evaluate the tires' subtle differences in ride quality. How these factors varied among the tires—and how they were considered in the final results—was small yet significant.
To keep the test as scientifically sound as possible when collecting objective data and making subjective judgments, we ran a reference tire (a UHP all-season Pirelli) at the beginning, end, and two times in the middle of each test to ensure that conditions didn't significantly change during the day. Plus we had two sets of each tire: one for wet testing, the other for dry—all mounted on identical wheels.
Spencer Geswein contributed his tire knowledge and driving ability, as well as his objectivity. Geswein insisted on doing the test blind, and we followed suit. The tires were tagged with arbitrary letters. We're accustomed to checking the tire as we get into a car, so to not examine the rubber when we jumped in the BMW 328i test cars required the self-denial of a monk. Rogers held the answer key, not revealing the tires' identities until the conclusion of all the testing. We wound up with a clear favorite in wet conditions, a favorite in dry conditions, and three days worth of  test data to sort through.
Source: www.caranddriver.com