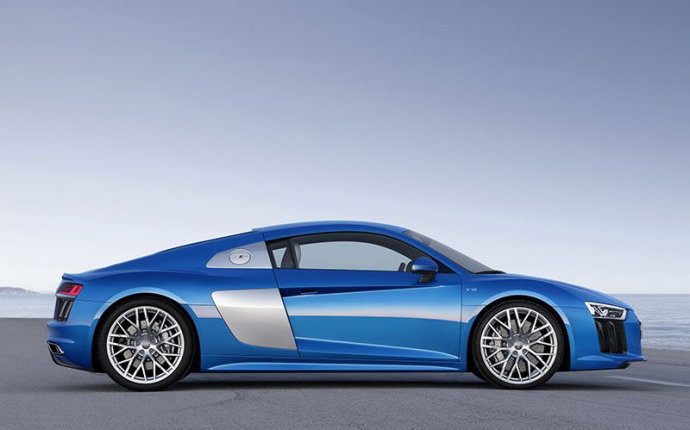 Best Winter Sports Car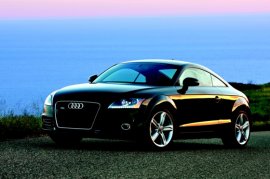 ADDITIONAL MODEL INFORMATION
Many sports cars can still traverse harsh, snowy conditions.
Our list includes several exciting sports cars that don't have a problem tackling inclement weather.
For many car shoppers, the most surprising entry may be Ferrari's all-new FF, which features all-wheel drive and a hatchback body style.
The cold temperatures and harsh conditions of winter are finally setting in, but that doesn't necessarily mean you need to put away your sports car until the spring. For drivers looking to enjoy their cars year round, we've compiled a list of some of today's best sports cars that can tackle winter weather - and some of our choices may surprise you.
In the world of small, stylish European sports cars, the Audi TT faces off against some very tough competition, including the BMW Z4, Mercedes SLK and Porsche Boxster. But the TT boasts one thing no other rival offers: all-wheel drive.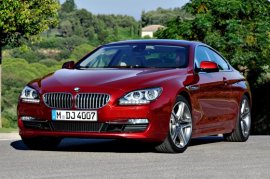 The automaker's legendary Quattro system is standard on all models, from the 211-horsepower, four-cylinder base-level 2.0T to the wild new 340-horsepower TT RS, rendering the tiny sports car capable in nearly any weather condition. Best of all, the TT is available as a handsome coupe or a sleek convertible, meaning you can drop the top on those rare winter days when the sun comes out to melt the snow.
Once more of a grand tourer than a sports car, BMW's all-new third-generation 6 Series now blurs the line between the two categories.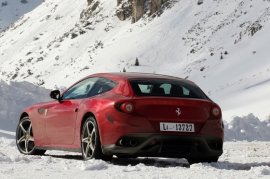 While the 6 Series does offer coupe and convertible body styles, four usable seats and a smooth 8-speed automatic transmission, the all-new model also features a 400-horsepower 4.4-liter V8 capable of propelling it to 60 mph in just 4.5 seconds - certainly sports car territory. Also newly available for 2012 is BMW's "xDrive" all-wheel drive system, which is offered on both coupe and convertible variants, ensuring the new 6 will be able to tackle snowy climates with ease.
It's hard to believe that Ferrari - known for its high-profile racing heritage and low-slung, mid-engine sports cars - now makes an all-weather supercar, but the FF is just that. Featuring a monstrous 651-horsepower 6.3-liter V-12 and 0 to 60 mph times of around 3.7 seconds, the FF may not seem like an all-weather vehicle at first glance, but Ferrari says an advanced all-wheel drive system renders the hatchback capable in any weather condition. Customers interested in examining that claim can participate in the automaker's new Winter Driving Experience near Aspen, Colorado, where they can test the FF's capabilities on snow and ice for a mere , 300.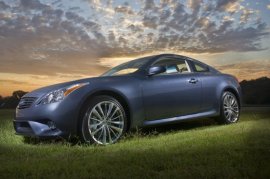 In years past, sporty four-seat coupes were relegated to drivers in mild climates due to the challenges of using rear-wheel drive in the snow. But thanks to several new all-wheel drive options, car shoppers just about anywhere can now enjoy exciting, stylish two-door four-seaters without fearing for their safety in the winter. Infiniti's stylish G37x is certainly among the best all-wheel drive coupes thanks to its powerful 330-horsepower 3.7-liter V6, handsome styling, attractive pricing and a generous list of standard features, though rivals like the Audi A5 and BMW 3 Series also team sporty styling and four seats with all-wheel drive capability.
Although it's unlikely that most Porsche 911s will ever see snow, the legendary sports car is certainly capable of handling the white stuff.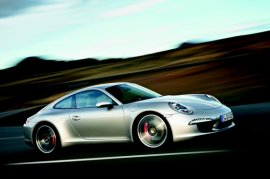 That's because the automaker offers several different all-wheel drive versions, from the base-level, 345-horsepower Carrera 4 all the way to the maniacal 530-horsepower Turbo S. Our pick, however, is the new Carrera 4 GTS, which is offered as both a coupe and a convertible and starts around $110, 000. In addition to featuring a confident all-wheel drive system for snowy days, the Carrera 4 GTS also packs more than 400 horsepower and offers Porsche's lightning-quick PDK transmission, ensuring a good time when the sun is shining.
While the Impreza WRX STI may look more like a mundane four-door than a high-performance sports car, we assure you the wild sedan is all fun. After gaining fame as a rally car, the WRX STI went on sale to the public featuring a 305-horsepower turbocharged four-cylinder and a standard 6-speed manual transmission that team up to propel the sedan to 60 mph from a standing start in around 5 seconds. Other features include front and rear limited-slip differentials that improve handling, high-performance brakes, sport suspension and 18-inch wheels, as well as a standard all-wheel drive system that can make a snowy winter commute seem like a relaxed Sunday drive.
Source: www.autotrader.com