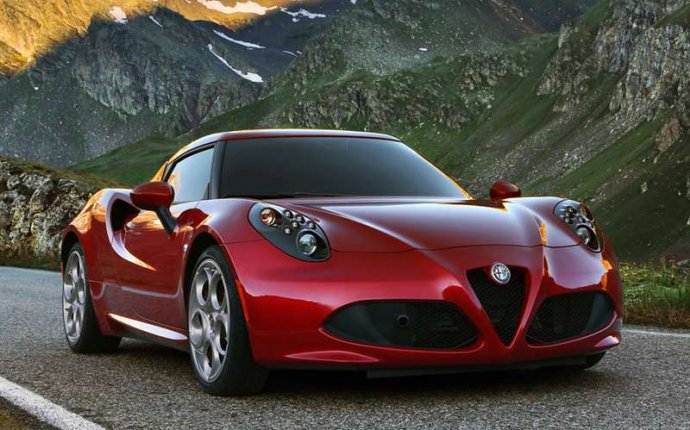 Best 4 Cylinder Sports Cars
Anyone who still tells you that "There ain't no replacement for displacement" clearly hasn't taken a good look at the auto world lately. As technology evolves, engineers continue to find ways to achieve incredible feats with less and less. These days, four-cylinder engines come in a myriad of different sizes and configurations, and they're beginning to propel some of the most surprisingly powerful cars on the market. From the budget-minded consumer to the luxury lover, people everywhere are falling in love with the four-banger.
Four-cylinder engines have evolved to the point where they can routinely hit speeds of more than 150 miles per hour, and automakers like Ford have started to use these smaller motors to breathe new life classic models, like the EcoBoost Mustang. Most buyers don't seem to mind the smaller displacement engine, as typically these cars are never truly pushed to their limits, but for gearheads, the idea of a desirable four cylinder engine may still take some getting used to.
You'll notice that these compact motors come in different variations (such as inline-four and flat-four configurations), and that many of the cars on this list come equipped with turbochargers; a technology that's bringing some much-needed excitement into the equation.
Top speed is what we're looking at today. We weren't as concerned with zero to sixty times and power numbers (though we've listed them), as we were in seeing who holds the crown for highest mile per hour numbers. But with so many cars with an electronically limited 155 mile per hour cap, we decided to not list every car programmed to reach that mark. Instead, we highlighted some of the more interesting offerings, to show just how crowded the field of performance four-bangers is getting.
Now don't start thinking that we don't drool over twelve cylinder engines and supercharged screamers like the Dodge Hellcat twins over here; we're gearheads through and through. But biggest doesn't alway mean best, and this collection of cars is plenty impressive regardless of cylinder count.
10. Subaru BRZ — 145 mph
Source: Subaru
While most Subarus are known for their capabilities both on and off the road, the BRZ is a tail-happy, corner-carving, asphalt-only machine. With its 200 horsepower 2.0-liter boxer four-cylinder engine, the BRZ (and the identical Scion FR-S) can hit 145 miles per hour, earning itself a welcome place on this list. It's hard to get something more lightweight and nimble than the BRZ, but like many Subie fans, we'd love Subaru finally slap a turbo on it and release something like the BRZ STI Concept.
9. Ford Mustang EcoBoost — 145 mph
A good Ford Mustang with a four-cylinder engine? Yeah, you heard us. In 2015, Ford did the near-impossible and found a way to make it's classic muscle car appealing to both gearheads and the eco-conscious crowd. Featuring a 310 horsepower turbocharged four-cylinder EcoBoost engine, this Mustang variant at just over $25, 000, and can be outfitted with a performance package for just a couple grand more, thus making it one of the best bang-for-the -buck cars out there. Like it or not, we're living in the era of the socially acceptable four cylinder muscle car.
8. Ford Focus ST — 154 mph
Source: Ford
The Ford Focus has come a long way since its American introduction in the late 1990s. The model has been spun-off into a variety of different styles and trims to accommodate drivers around the globe, and with one notable exception, it was never really built for speed(at least, not in the U.S.). But the Focus ST is the real deal; its suspension has been upgraded, it's only available with a six-speed manual transmission, and its four-cylinder engine is a turbocharged, direct-injection EcoBoost unit that produces 252 horsepower and hits a top speed of 154 miles per hour. This isn't a tarted up hatchback, it's a $24, 000 track beast that's practical enough to use as a daily driver.
7. Mercedes-Benz SLC — 155 mph
Source: Mercedes-Benz
When you're talking about quick German machines, you should remember that virtually all of them – coupe, sedan, SUV, whatever – are electronically limited to 155 mile per hour top speeds. So instead of filling this whole list with Germans, we'll highlight just a few. The new SLC-Class replaces the SLK in the Mercedes lineup for 2017, but for now, it's little more than a facelifted version of the outgoing car. The SLC's base engine is a capable 241 horsepower turbocharged four-cylinder engine, making it one of the most powerful four banger convertibles you can buy. Top out at the 155 miles per hour mark, and with sport suspension at the ready, this sporty little convertible really is a high speed threat to engines twice its size.
Source: www.cheatsheet.com