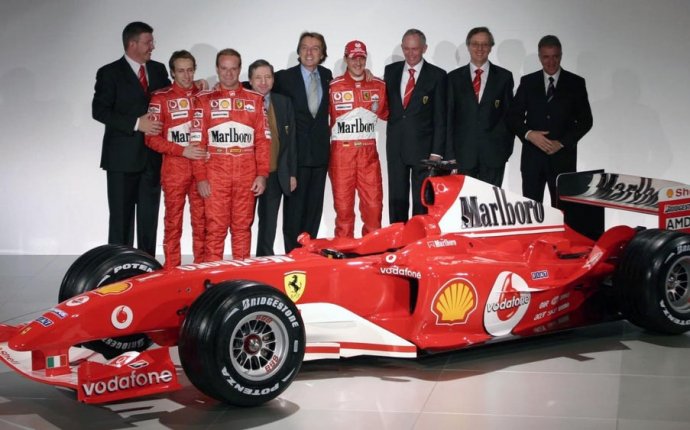 Best Race Car Driver in the World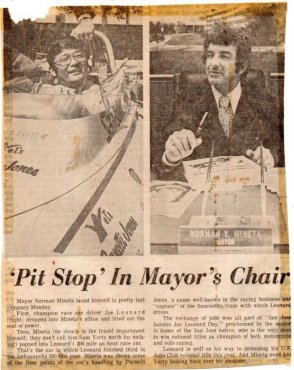 Joe Leonard died a few weeks ago at age 84. His memorial service is Saturday. Someone needs to rev up engines–a lot of engines–in salute. For a Hall of Fame racer, the man left us way too quietly.
The passing of Leonard has indeed been noted with a few paragraphs here and there in the national sports media and a brief obituary in this newspaper. Leonard deserves much more than that. He was–and remains–the Bay Area's best and most successful motorsports driver ever in the strictest sense of that term.
Others may challenge my contention. Jeff Gordon, the retired- four-time NASCAR champion, was born in Vallejo but ruled his sport while living elsewhere. He began racing go-karts here as a youth but his family moved to Indiana as Gordon entered high school and never returned. Leonard did just the opposite. He was born in San Diego but moved to San Jose as a teenager and never left.
Leonard subsequently won three national motorcycle driving championships and two USAC championships–the series now known as IndyCar–all while living in his East Side home off Alum Rock Avenue. He would leave almost every weekend to go roaring around oval tracks from coast to coast, then come back to meditate for hours in a semi-tree house he constructed in his wooded back yard.
Hey, remember, it was the 1960s and 1970s. Drivers were groovier then.
It's a cliche to say that the old days of racing were more colorful and wild. But with Leonard, there's no question that was the case–as proven by his multiple nicknames. The most popular among fans was "Smoking Joe." But fellow driver A.J. Foyt called him "Pelican Joe" because he said Leonard was "like a (expletive) pelican–he lays back and then dives in and takes over." Meanwhile, Southern California driver Dan Gurney always referred to his friend as "Jose" Leonard.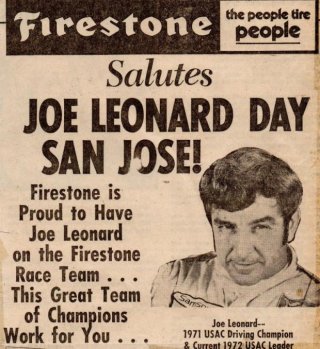 I only spoke with Leonard a couple of times, long after he had retired, including in 2001 when he was inducted into San Jose Sports Hall of Fame. I remember him attending the ceremony with his young granddaughter as his escort — Joe and his wife raised her — and then charmed the crowd with his acceptance speech as well as the twinkle in his eye. Like many former racers, Leonard had difficulty hearing because of the damage done to his eardrums by loud motors over the years. But he could tell a story with the best of them. The way he described what it was like to drive one of his cars — "It wasn't always a friendly machine but I had no choice except to make it my friend" — is a phrase that has stuck with me over the years.
The story that Leonard most often had to repeat, unfortunately, involved the 1968 Indianapolis 500. That year, he was driving a futuristic turbine car that "whooshed" around the track like a jet engine and won the pole position. It was easily the fastest car on the track. Leonard was leading the race with nine laps to go when a fuel shaft broke, dropping him to 12th place. He never did win Indy, but finished third twice as he racked up points and races to claim his USAC championships of 1971 and 1972.
In those days, before NASCAR dominated the American racing landscape, the IndyCar title was a big deal. In 1972, San Jose proclaimed a "Joe Leonard Day" which saw then-mayor Norm Mineta climb into one of Joe's cars as Leonard "took over" the city from behind Mineta's desk. Mineta, of course, went on to become the U.S. Secretary of Transportation.
The unique aspect of Leonard's career, even then, was that he had started out racing on two wheels instead of four. His motorcycle exploits were legendary, particularly on the large dirt tracks of that era where he kicked up dust at the "Sacramento Mile" and "San Jose Mile." But after earning three national championships and winning 27 events on his bike, friends told Leonard how much more money he could make on four wheels. Leonard made the switch into a cockpit and spent the rest of his career there.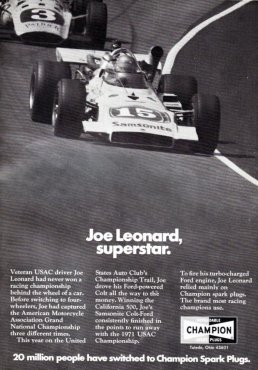 After suitably proving his chops to the Indy and USAC tribe, Leonard wound up forming a "Super Team" with drivers Mario Andretti and Al Unser under the sponsorship of Samsonite Luggage. For a couple of years, they were the Beatles of open-wheeled North American racing, as Andretti fondly recalled in a USA Today story after Leonard's death.
"Joe, what a great guy, " Andretti said. "We had a lot of fun together. … That guy, he used to work hard and play hard with me and Al. The three of us just enjoyed the time that we had."
Andretti and Unser were not above playing pranks on the easygoing Leonard, who was often teased by his wife for not receiving the same endorsement money as his more well-known teammates. This set up Leonard for practical jokes, such as the one Andretti related to the indycar.com website this month.
One morning, the three "Super Team" members were eating breakfast at a Holiday Inn where menu items were named after various drivers. Andretti was sausage and eggs, A.J. Foyt was steak and eggs, Cale Yarborough was a short stack of pancakes, and so on.
"I just winked at Al, " Andretti told the website. "And I said. ''Hey, Al, did you get the last payment on this?' Al said, 'Well, no.' I said, 'Tell you what, last year it was $25, 000. This year, they told me it was going to be $35, 000. And I didn't get the check yet.'
"Joe looked up and says, 'You mean you guys are getting paid for this?' I told him, 'Yeah, but it's frickin' peanuts, like $35, 000.' Joe slammed his (utensils) down, he ran for the manager, who was a short guy. He had the guy on the floor (and yelled), 'I want my damn check!' "
On the track, Leonard was known as a calculated competitor — hence, the "Pelican" nickname — and avoided major wrecks for many years. In 1965, he was credited with saving the life of driver Mel Kenyon at one race when Kenyon crashed and was knocked out cold as his car caught fire. Leonard jumped out of his own car, which had been involved in the same incident, and pulled the unconscious Kenyon out of his burning vehicle. Leonard became known for getting the most out of his equipment while also being able to manage cars to the finish line, allowing him to win 500-mile races at Ontario and Pocono.
Source: www.mercurynews.com