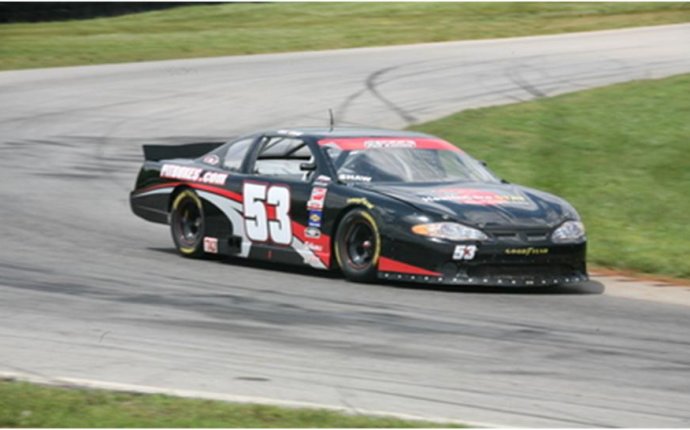 American Stock Car Racing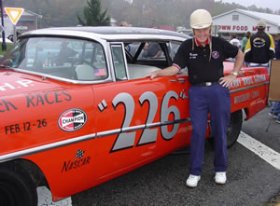 History of the Sport
Stock car racing was born in the Southern Appalachians and has a colorful past. True stories abound of "good old boys" transporting loads of illegal moonshine in their souped up '34 Fords, trying to elude the revenue agents as they drove without headlights along dark, twisting dirt roads at speeds exceeding 120 miles per hour.
The need to prove who had the fastest car led to weekend races at tracks carved out of pastures and corn fields.
Bill France saw the need for formally organized competition, and his efforts led to the founding in 1948 of the National Association for Stock Car Auto Racing (NASCAR), motorsport's preeminent stock car racing organization.
In the tumultuous half-century since, stock car racing has evolved from a band of hell-bent-for-leather drivers who raced for gas money on tracks primarily in the South, to millionaire owners and drivers who race at tracks across the country from North Carolina to California. NASCAR ends its season with a nationally televised black-tie awards banquet in New York City.
Cultural and Economic Significance
Today stock car racing is the largest spectator sport in America, drawing ten million fans annually. As the sport grows in popularity the fan base is slowly changing from Southern male blue-collar worker to mainstream America. Nearly 40 percent of stock car racing fans are female, 60 percent own their own home, 70 percent use credit cards, 53 percent are professionals or managers, and 44 percent earn $40, 000 or more a year.
The brand loyalty of stock car racing fans is legendary; if their favorite driver is sponsored by a certain soft drink producer, that's the product they buy. The market for souvenirs is huge, and fans are just as likely to buy $250 jackets as $20 tee shirts.
The fan base continues to expand as new speedways are built near urban centers such as Kansas City and Chicago. Media coverage is widespread; every NASCAR Sprint Cup, Nationwide Series, and Camping World Truck Series race is televised, as are selected races of other stock car racing associations. Syndicated cartoons and racing pages appear in newspapers across the country. Stock car racing has become a national economic force and a significant part of popular culture.
The Need for a Comprehensive Stock Car Racing Research Collection
The unprecedented growth of the sport, coupled with its wide appeal, has drawn the attention of scholars. A flood of popular and scholarly books and articles have appeared, and stock car racing is increasingly the topic of graduate theses and dissertations.
Source: www.collections.library.appstate.edu