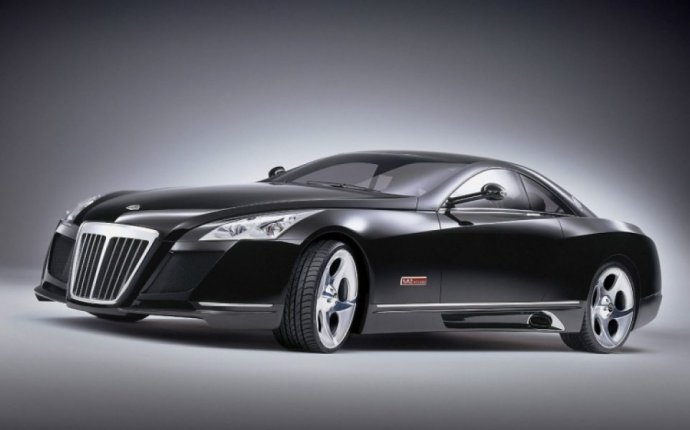 Ultimate Sports Cars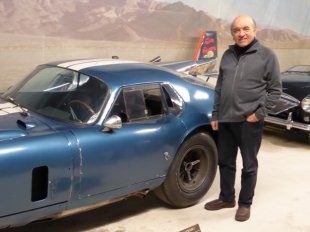 PHILADELPHIA—Some cars will get your pulse pounding even when they're at rest, and the Simeone Foundation Automotive Museum (tucked away in an industrial section of South Philadelphia) owns at least 30 of them. The 65-car collection, built up by Dr. Fred Simeone (a retired neurosurgeon) over many years, celebrates sports racers from the era when competitive cars could be driven on the road, then—with minimal preparation—hit the track and win.
Dr. Fred Simeone with his Cobra Daytona, which saw action at Daytona, Sebring, Le Mans and the Bonneville Salt Flats. It's in as-raced condition. (Jim Motavalli photo)
Among the highlights here a 1964 Shelby Cobra Daytona Coupe (one of six), a winner at the Bonneville Salt Flats that was, oddly enough, later owned by Phil Spector; the very first 1933 Squire roadster, one of just three in this form; the one-of-two 1966 Ferrari 365 P "Tre Posti" by Pininfarina with seating for three abreast; an incredibly gorgeous Alfa Romeo 8C 2900B MM; and many more.
The fabulous 1966 365 P "Tre Posti" Ferrari, with seating for three abreast. It's one of two. (Jim Motavalli photo)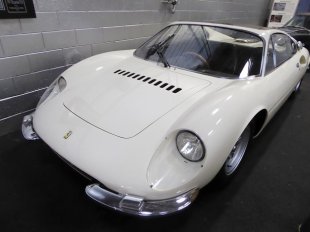 Dr. Simeone's father was a general practitioner who passed his love of fast cars—and both buying and working on them—down to his son. After his dad's rounds, the pair would visit junkyards together.
They should have made more. Just seven Squires were made, and Adrian Squire was killed in a 1940 German bombing raid. (Jim Motavalli photo)
When Simeone's father died in 1972, he inherited , 000—and four cars, which he has since built into a world-class collection of 65, many acquired before old race cars had achieved the stratospheric value they have now. Could you buy a Mercedes-Benz 300SL "Gullwing" for a few thousand dollars? Simeone did. "I can't really add to the collection anymore, " he told me, but why bother, because it's breathtaking as it is.
The rakish 60-horsepower American Underslung from 1909 was the "sports car" of its day in endurance racing. (Jim Motavalli photo)
The cars are arranged chronologically, not by make but by venue. When you walk into the large warehouse space you're met by a huge American Underslung from 1909, with 60 horsepower—and a chassis that sat below the front axles (shades of the "stepdown" Hudsons from the 50s). The cars, made in Indianapolis until 1914, were certainly fast for their day—and participated in endurance trials that were popular in the days when roads were bad and cars generally unreliable.
Every kid wanted a Stutz Bearcat like this 1915 model. (Jim Motavalli photo)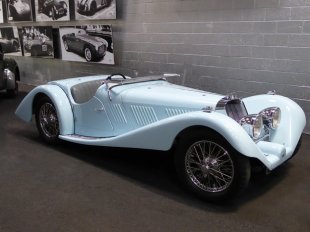 Right after that, before World War I, dirt tracks started popping up all over (a point made clear by the first film I've ever seen of period cars sliding around on that surface) and events like the Vanderbilt Cup races on Long Island started getting attention. From that period, the Simeone shows a 1912 National Speed car, a 1915 Stutz Bearcat (the car for bright young things) and a race-prepared Mercer Raceabout from 1911-1913. The Automobile Racing Club of America (ARCA) was an early attempt to organize the racing, and a glorious, pure racing Bentley Three-Liter Speed model from 1927 illustrates the growing tendency to bring fast cars over from Europe.
Cadillac-powered Allard J2s like this one tore up the American tracks in the early 50s. (Jim Motavalli photo)
From the glory days of Watkins Glen comes a 1950 Cadillac-powered Allard J2—one of the hairiest sports cars available then; and a 1963 Corvette Grand Sport aimed at Ford's Cobra—one of five, before GM pulled the plug on Zora Arkus-Duntov's ambitious program.
This BMW 328 was stored under a Dutch hay bale during World War II, and it's got the patina to prove it. (Jim Motavalli photo)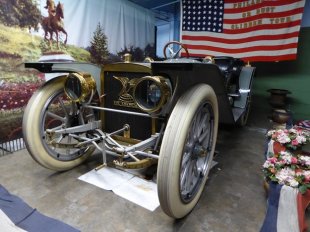 One of the pleasures of the Simeone collection is that many of the cars—including the Corvette, the Daytona, and a BMW 328 that was stashed under a hay bale in Holland during World War II—are presented pretty much as they were when last raced, with dull paint, scrapes, exhaust stains and more. Simeone told me he replaces only what is absolutely necessary to get them running well, which is necessary because these aren't garage queens—they're taken out twice a month for demonstration runs that bring 400 to 500 people to the museum.
A matched pair of silver cats, Jaguar D-Type in the foreground and C-Type in the back-both Sebring winners. (Jim Motavalli photo)
I've told the full story of that Cobra Daytona before, and also the Tre Posti, but it's incredible to see them in the metal. The latter was bid up to $23 million at auction and failed to sell, and the Cobra is equally iconic.
One of five race-going Corvette Grand Sports-before GM pulled the plug. (Jim Motavalli photo)
The museum also celebrates road events like the Mille Miglia and Targa Florio in Italy, celebrated by a lot of red cars, such as 1933 and 1937 Alfa racers, and a Bugatti Type 3. I ogled the form-follows-function streamlined beauty of a Jaguar C-Type from 1952, and a more brutalist father-of-the-E 1956 D-Type (both Sebring winners).
William Holden owned this gorgeous Ferrari 375MM. (Jim Motavalli photo)
Space is going to prevent me from talking about all the cars in the museum, but if you want to see a Ferrari 375MM once owned by actor William Holden, this is the place. There are three Auburn boat-tailed speedsters, two Ford GT40s from 1966 and 1967, a Cunningham (via wealthy sportsman Briggs) that won its class at Le Mans in 1954, and a perfectly proportioned Aston-Martin DBR-1 that won the 1958 Nurburgring race with Stirling Moss at the wheel.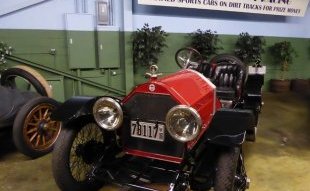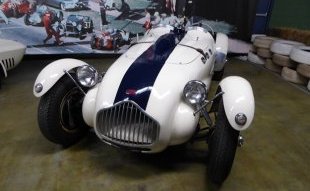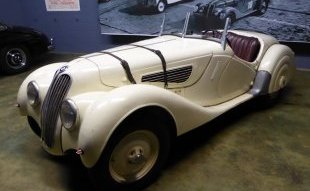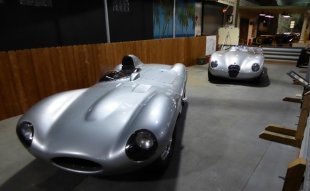 Source: www.cartalk.com