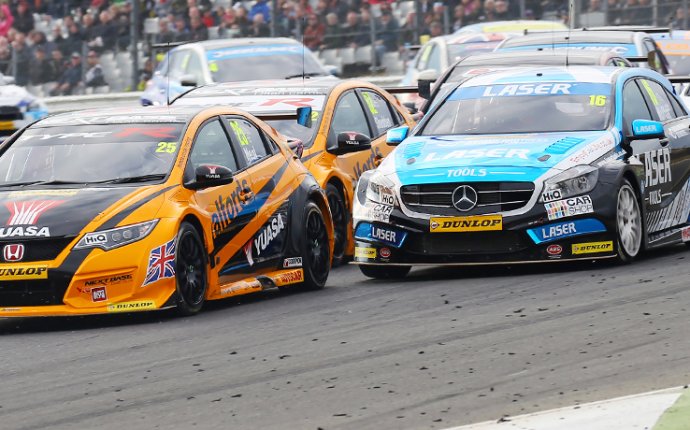 Touring Car Race Times
Seeing open-wheel racers pile up like stock cars at last night's IndyCar race in Phoenix was pretty surprising, but the title of most shocking crash of the weekend surely goes to this nasty one-car wreck during the first Pirelli World Challenge Touring Car race at Virginia International Raceway on Saturday. Shea Racing team driver Jason Fichter lost control of his No. 7 Honda Accord coming off the back straight and caught an edge as he slid into the grass, sending the car flipping violently through the air and landing with sickening force. How he managed to walk away from the wreckage is beyond us.
This weekend was the season-opener for the PWC Touring Car class championship, where more than 30 cars crowded the full-length, 3.27-mile track at VIR. According to a press release by PWC, Jason Fichter was coming into turn 13 on lap 14 during the round 1 race when the wreck occurred. Video of the crash shows the Accord flying off the curve and flipping no less than seven times by our count, coming to rest wheels-down with parts scattered all over the grass.
Fichter was able to get out of the car unassisted, though according to Sportscar365, he was still taken to nearby Danville Medical Center as a precaution. It's unclear what caused the accident.
Source: www.thedrive.com