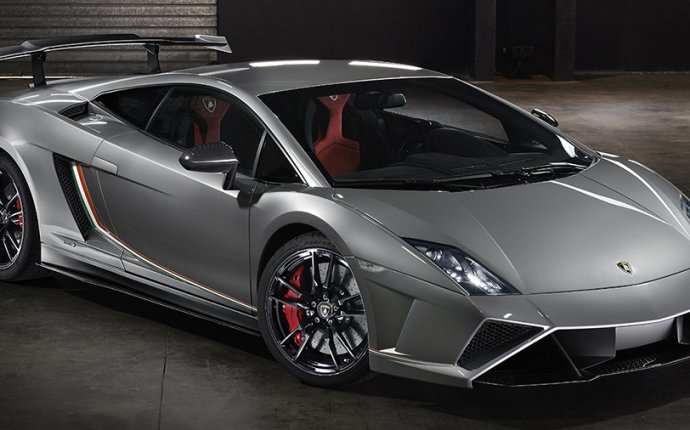 Top Ten Most expensive Sports Car
Chances are it's the price of gas, not auto insurance, that's driving you to the poor house.
But if you want to cut your auto insurance premiums to the bone, stay away from small, fast cars.
"It's a common denominator among vehicles that have the highest losses — a lot of smaller, sportier vehicles, says Russ Rader, spokesman for the Insurance Institute for Highway Safety.
"Contrary to the idea that smaller cars can help you avoid crashes, the data shows that small cars get into more accidents, " he says. "If you feel like you have a vehicle that can zip in and out of traffic, chances are you'll do that."
10 most-expensive cars to insure
The 10 vehicles that account for the highest
dollar
amount of losses for insurance companies (starting with the most expensive) are:
| | | | |
| --- | --- | --- | --- |
| | | | |
| 1. | Subaru Impreza WRX 4WD | 6. | Honda Civic Si |
| 2. | Scion tC | 7. | Dodge Charger |
| 3. | Hyundai Tiburon | 8. | Nissan 350Z |
| 4. | Mercedes CLS class 4dr | 9. | Chevrolet Cobalt |
| 5. | Suzuki Forenza | 10. | Suzuki Reno |
Source: Insurance Institute for Highway Safety, based on 2005-2007 models
Each year, the institute, and its sister organization, the Highway Loss Data Institute, analyze the actual insurance losses associated with the most popular vehicle makes and models. Since insurance companies use similar kinds of data to set premiums, the rankings give consumers a window into how their vehicle choices affect their auto premiums.
10 least-expensive cars to insure
The 10 vehicles that account for the lowest dollar amount of losses for insurance companies (starting with the least expensive) are:
Buick Rendezvous 4dr
Subaru Outback 4WD
Pontiac Solstice convertible
Ford Five Hundred 4WD
Buick Terraza
Volvo V70 station wagon 4WD
Honda Odyssey
Chrysler Town & Country LWB
Mazda MX-5 Miata convertible
Chevrolet Corvette convertible
And, once again, the data suggests that small cars and speed are an expensive combination for insurers — especially with a young driver behind the wheel.
"Sporty cars tend to be driven in ways that lead to more crashes, " says Rader. "They also tend to be driven by younger, riskier drivers." And smaller cars also tend to be more affordable, which makes them more attractive to those same younger drivers, he says.
"The Subaru Impreza WRX, the Mitsubishi Lancer, the Acura RSX, the Nissan Sentra SE-R — these vehicles have the highest rates of collision, " says Rader. "And age is a part of it. It's how these vehicles are driven."
The car that comes in second on the "most expensive to insure" list, the Scion tC, has one of the youngest demographics. Thirty-five percent of drivers are under 25, says Kim Hazelbaker, senior vice president for the Highway Loss Data Institute.
Least expensive to insure
The vehicles that are likely to have the lowest insurance costs? Today's version of the good old fashioned family car, says Rader. These skew toward large sedans, or midsize SUVs or minivans.
"They tend to be driven by people who are not as likely to speed or drive recklessly, " he says.
And they also aren't as likely to be used to commute to and from work, says Hazelbaker. That means the cars aren't on the road during rush hour, which also lowers their risk.
Check your car's insurance track record
"We have an awful lot of soccer mom cars on that list, " he says. "The (Buick) Rendezvous, the (Subaru) Outback … the Chrysler Town & Country — all of these are sort of 'mommy mobiles.'"
And none of the vehicles on the cheapest to insure list "are very large, " either, says Hazelbaker. "As the size of an SUV or pickup goes up, you do have higher losses."
The all-around least expensive to insure? The Buick Rendezvous, the study found — a medium-sized, affordable SUV.M
Cars of this type "are probably living in a garage, " which makes them less of a theft target. Plus they tend to be less desirable to thieves, he says.
"If you're going to pick out something to steal, what would you choose?" says Hazelbaker.
When bigger isn't better for premiums
But larger vehicles don't automatically mean lower premiums. Some super-size vehicles could actually increase the cost of your insurance.
When two cars collide, the average repair cost for each is about $3, 000, says Hazelbaker. But some larger vehicles are routinely linked to higher-dollar damage to other cars. And that could cost you in terms of more expensive insurance.
5 cars with highest-cost damage claims:
Hummer H2 SUT 4dr 4WD
Hummer H2 4dr 4WD
Dodge Ram 1500
Hummer H3 4dr 4WD
Mitsubishi Raider ext. cab
The top five linked to highest dollar damages to other cars, according to the institute are as follows.
Source: www.bankrate.com