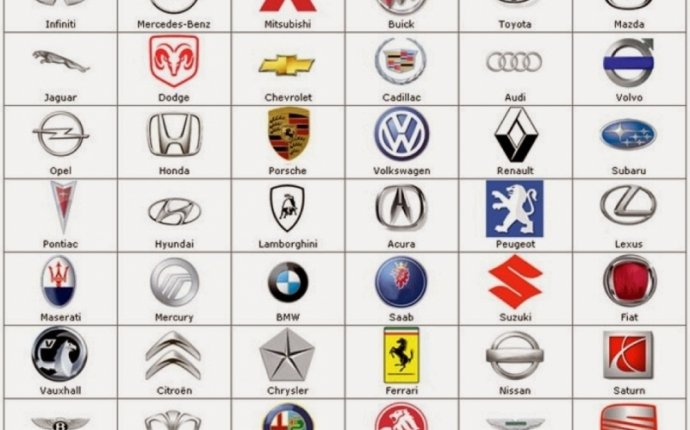 Sports Car Logos with Names
A car logo is like a sort of autograph of a car manufacturer, but the logo is even more symbolic and informative. Just a glance at this small emblem can give you an idea of whether it's a sports car or luxury car, it speaks much about the brand's image and reputation and the most acquisitive minds can even capture the historical marks. A logo certainly gives zest to a car and that's why automakers try to invent a peculiar and exquisite visual image to make their cars special and easily recognizable among others.
If you are eager to learn more about different car logos this section of our website is created for you. Take your time and find out something interesting about your favorite car brands here.
Porsche Logo
An engineer with a capital E, Ferdinand Porsche intended to create a unique emblem for his exclusive high-performance cars. After long consideration he finally decided upon the current logo which was chosen to glorify the free people of Württemberg. Red and black stripes and the antlers reflect part of the arms of the Kingdom of Württemberg and the black horse in the middle represents the city of Stuttgart as its capital. It is known that Stuttgart was founded on a former stud farm, hence the horse became the key element of the crest. Moreover, a horse is a symbol of speed, strength and elegance which was important for Porsche while choosing the logo.
Bentley Logo
Bentley luxury cars have quite simple but at the same time sophisticated logo: letter "B" with two wings. Letter "B", which is quite clearly, stands for Bentley brothers who created the brand. The wings remind of speed and legerity. The emblem is made in three colors: white, black and silver. The white color traces serenity and appeal, the black one defines elegance and subtlety, and silver hints add style and luxury.
Rolls Royce Logo
Rolls Royce logo is quite simple at first hand but looks really stylish and professional. It depicts two "R"s which are company's initials. The letters are put closely together stressing warm friendship between the two founders Charles Rolls and Henry Royce. It is known that the badge on initial Rolls Royce models was colored in red but it changed for black afterwards. As the fame runs, the black color was chosen to express grief after Royce's death in 1933. However, some reliable sources report that Royce changed the color himself because red badges faded with paint coating.
Source: www.car-brand-names.com