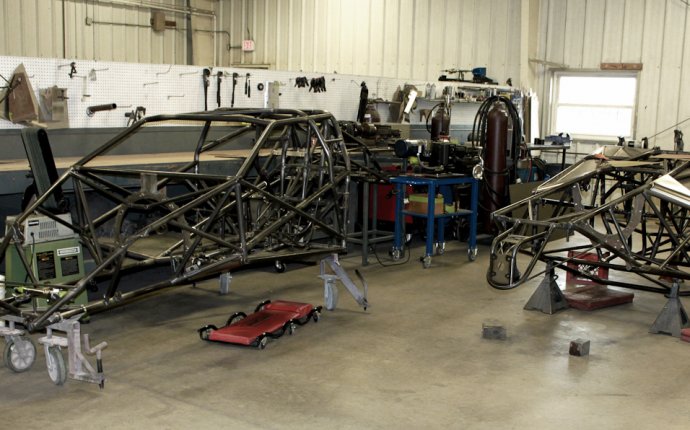 Rick Jones RJ Race Cars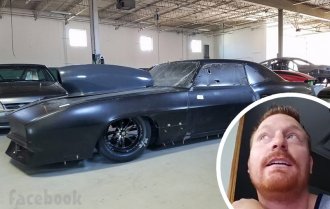 It's been seven months since Street Outlaws racers Justin "Big Chief" Shearer and Brian "Chucky" Davis were involved in a terrifying crash that left both cars totaled and Big Chief hospitalized. Big Chief revealed his brand new "Crowmod" back in December, but, for Brian Davis, the rebuilding process has taken much longer. It appears that the wait is almost over, however, as Brian took to Facebook this weekend to unveil his brand new race car he has named "Seed of Chucky"!
The initial unveiling came in a in which Brian talked about the rebuild process and why they decided to go ahead and unveil the Seed of Chucky online instead of in person at an event this weekend, as originally planned. "We were going to reveal the car there, but we decided not to, so I'm going to have the revealing right now, " he explained.
So, why the early reveal? "The reason why I'm not going to take it this weekend is I'll lose three or four days work on the car, " Brian said, "and I would much rather get the car done, ready to go—as opposed to taking it somewhere when I can just show everyone right now. I feel it is more important to get it out racing than it is to take it to an event and just show it to everyone."
As you probably notice in the photos above, the Seed of Chucky is not a Ford Mustang like its predecessor. "I went with a Camaro instead of a Mustang because everyone's got a Mustang, " Brian said in the clip. "I was trying to do something different."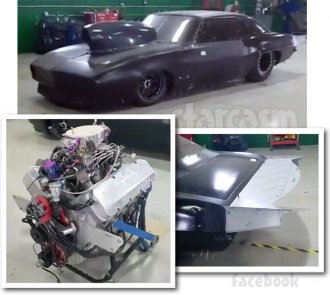 You might notice some other differences about the car as well. "Everyone calls it a Pro Mod, you can call it what you want, " Brian said. "One thing it is for sure is 100% stock with wheel base and no double frame rail."
As Brian narrated the video, he answered questions from fans who were watching and leaving comments–among them including numerous inquiries about what Seed of Chucky will look like when it's completely finished. "Right now, you're going to see it in its raw form, " Brian explained. "There's no paint. I don't think I'm going to paint it this year. When the original Chucky came out when it was a Mustang it was all matte black, so we're going to keep it that way." He later revealed that the intention is to paint it red eventually, much like the last incarnation of the original Chucky Mustang, but Brian's fans seemed to overwhelmingly prefer the matte black.
As far as the build, many fans were surprised to find out that Brian's go-to man Dave from Team Z did not build the chassis. "When I wrecked I needed to start right away, " Brian explained. "Dave didn't have any open spots to start, so I ordered a mail-order chassis from Rick Jones to speed the process up." Once the Chassis was built, it was taken to Team Z, where they handled the rest.
Here are some photos of Seed of Chucky in the early stages, while still in the hands of Rick Jones:
The big question remains: When will Seed of Chucky be ready to race? Brian says the car should be completely reassembled next week, with everything powder-coated. After that, it will be sent to get wired. "So I'm thinking in about a week and a half, two weeks, it should be running, " Brian revealed. "And then it's time to test." He says that their goal is for the car to make its racing debut at on August 19-20.
Source: starcasm.net