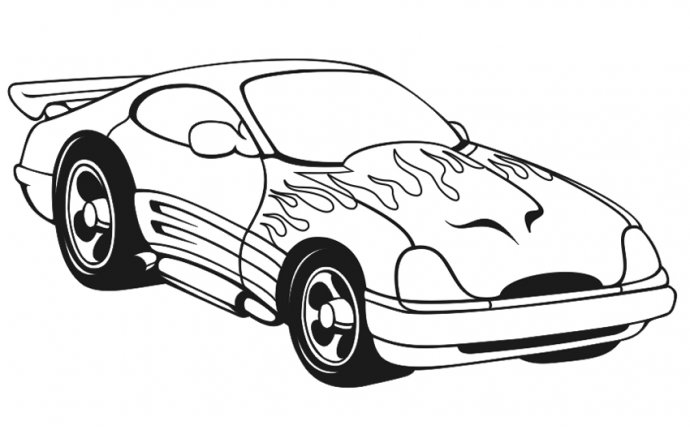 Race Car Coloring Pages Printable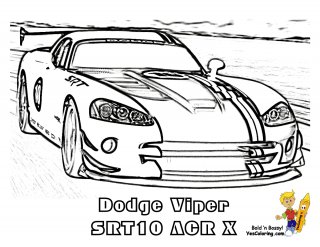 Free Car Coloring Sheets of the Dodge Viper - Melling - Mitsuoka And More Automobiles! Slide Crayon on F1 Race Cars. Let Your Sister Drive - She'll Love You Forever!
Race Car Printable Dodge Viper SRT 10 ACRX
Dodge Viper
The Dodge Viper (car sold as the Dodge SRT-10 in the United Kingdom) is a V10-powered sports car by Chrysler. Production of the two seat sports car began in 1992.
The car has made countless appearances in TV shows, racing video games, movies, and music videos.
In 2008, with the introduction of the 510 cu in (8.4 L) V10, the Viper produced 600 bhp (450 kW) at 6000 rpm, 0-60 mph (0-97 km/h): 3.5 sec with top speed: 202 mph (325 km/h).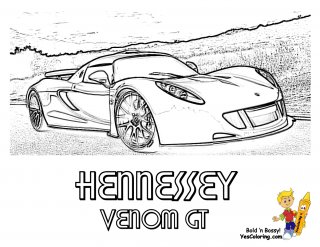 On November 4, 2009, Dodge announced the Viper would end production in 2010. A new car will arrive in 2012 to replace the current Viper.
Print Out These Formula 1 - Street Legal Cars - Not Street Legal Rides
Classic Cars - Concept Cars and Exotic Cars.
Race Car Coloring: Dodge Viper SRT 10 ACR X
Toyota Alessandro - Yamaha OX99-11
Print Coloring: Isdera Commendatore 112i
Car Coloring Sheets of Mitsuoka Orochi - Schuppan 962CR
Coloring Pictures Of Cars: HTT Plethore - Hulme Supercar
Car Printables of Vector W8 - Melling Hellcat
Super Fast Cars Coloring of Vennessey Venom GT - Bentley W12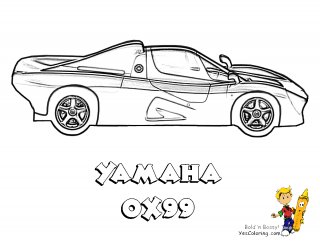 Fast Cars Coloring Sheets Of Vennessey Venom GT And Bentley Continental GT
Vennessey Venom Vehicle
Bentley Continental GT W12
Toyota Alessandro Volta ItalDesign
Toyota Alessandro Volta ItalDesign 2004 is a hybrid electric sports car.
The Toyota Volta features a four wheel drive hybrid electric powertrain of the Lexus RX 400h.
It combines a 3.3 L V6 gasoline engine with two electric motors.
The gasoline engine is fitted behind the rear axle. There are two addition electrically powered engines, one on each axle. This combination develops a maximum output of 300 kW (408 bhp). The car accelerates from 0 to 100 km/h (0 to 62 mph) in 4.03 seconds and reaches the top speed of 250 km/h (155 mph).
The concept car never materialized as a production car due to high costs involved.
Car Coloring Toyota Alessandro
Yamaha OX99-11 Formula One Car
The Yamaha OX99-11 was a Formula One sports car designed by Yamaha in 1999.
The racing car is tandem two-seater vehicle with cockpit roof.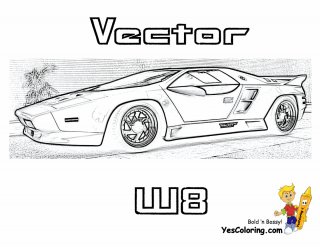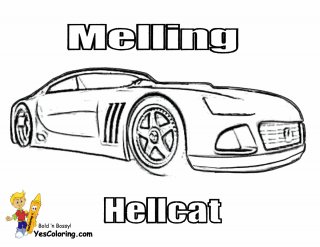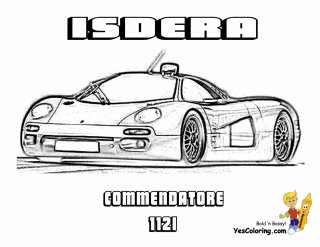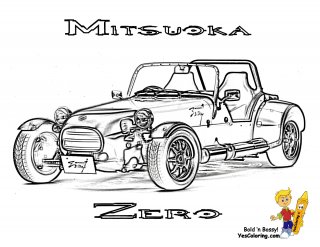 Source: www.yescoloring.com