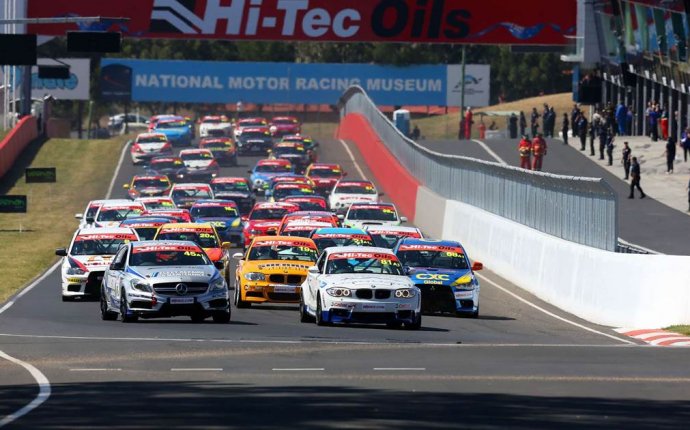 Production Car Racing Australia

This exciting new category is all about the freedom to create and modify a mean racing machine.
Coming to Clipsal 500 Adelaide for the first time in 2017, and the first time at any round of the Virgin Australia Supercars Championship, Improved Production Cars is sure to make a big impression.
One of the fastest growing categories of circuit racing in Australia, you'll notice their similarity to everyday cars; modified for the circuit. Different cars are suited for different circuits, and in 2017 we'll see just who will come out on top.
How can I see the action?
Choose from a grandstand seat, a platform, or general admission ticket for different experiences of the wild on-track thrills and spills. Keep an eye on the race program updates for when you'll see the Improved Production Cars on track.
Latest tweets
Fri 3 Mar 9:21am Congratulations to Chris Brown, winner of Race 2 of the #ImprovedProduction, with Cox and Sarandis second and third. #Clipsal500
Fri 3 Mar 9:16am Improved Production Cars a rippin the streets of #Adelaide #Clipsal500 #VASC https://t.co/eSZPcTk0bK
Fri 3 Mar 9:08am YES! Improved Production Cars are back on for day two. There's so much heat for these..#Clipsal500 #VASC #Adelaide https://t.co/WHfeqKoJmm
Thu 2 Mar 5:37pm Congratulations Chris Brown, winner of Race 1 of the Nulon #ImprovedProduction category followed by Jordan Cox and Any Sarandis. #Clipsal500
Thu 2 Mar 5:33pm Brown holding a convincing lead, but Cox closing the gap behind him on lap 6 of 7 of #ImprovedProduction. #Clipsal500
Source: www.clipsal500.com.au