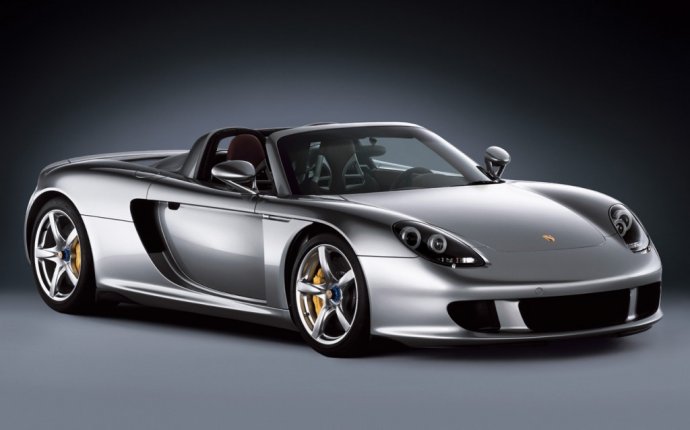 Porsche Sports Cars
Share
In the middle of Porsche's four-car reveal at this year's Geneva motor show, one understated bit of news stood out like a fat thumb pointed upward: The, the track star among 911s and the old-school purist's favorite new Porsche, will once again be offered with a manual transmission.
Never mind that only a relative handful of buyers will choose their GT3s with a manual (in the hundreds globally). Never mind that the 2018 GT3's 0-62 mph time increases half a second when the dual-clutch PDK automatic is swapped for the manual, even when Porsche's best drivers do the shifting (from 3.3 to 3.8 seconds). Never mind that the current, PDK-only GT3 (2013-17) has sold as well as any previous generation.
Porsche purists were outraged by the thought of a GT3 with no clutch pedal. and Porsche has heard the hue and cry, particularly from the United States and almost certainly from a voter base that will never actually buy a new 911 GT3 (they sell about 1, 100 per year). For a relative handful of buyers and the sensibilities of the faithful, Porsche accepted the cost of certification and returned the manual transmission to the 911 GT3.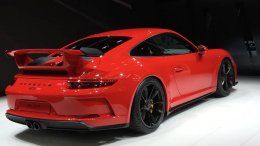 For all the bellyaching from Porsche's faithful about Cayennes and four-doors and manuals and water cooling for the last 15 or 20 years, the little sports-car builder in Stuttgart is thriving and still listening to its loyal core, even as it's evolved under the Volkswagen Group umbrella in an SUV-driven world.
"It was another record year for Porsche in 2016, with world sales up 6 percent, " Porsche chairman Oliver Blume said as he unveiled the new GT3. "But I want to make it clear that we don't chase volume. Volume is an outcome more than a strategy.
"The strategy is building great cars, cars that people desire. As we evolve in new directions, I think there is an important reminder here. The GT3 carries Porsche's DNA most obviously."
Propaganda, maybe, but also largely true. Porsche sold 238, 000 cars in 2016, a 46 percent increase since 2013, based largely on the introduction of the Macan SUV. U.S. sales set another record at 54, 286. The company now sells more Porsches in a given month than it did the entire year of 1993 - the year former chairman and CEO Wendelin Wiedeking, often referred to as the man who saved Porsche, took the helm.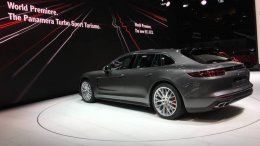 Completely new Porsches like the Macan have come at a greater rate the last 15 years, compared to Porsche's historic standard. Yet in the broader auto business, all-new Porsches remain a rare occurrence. The company's core strategy remains as it has through most of its 70-year history: frequent, incremental, often subtle variations on a few themes, as demonstrated in Geneva by the GT3, the new 911 GTS, or the Panamera Sport Turismo.
The 2018 Sport Turismo adds a few cubic feet more cargo volume and a third seat belt in back, where the standard Panamera has always had a fixed center console. All Sport Turismos in the United States will come with Porsche's air suspension, priced $4, 000-$6, 000 higher than comparable grades of the regular four-door. The big difference is the look. The Sport Turismo's shooting-brake roofline required no structural enhancement and adds just 66 pounds to the Panamera's curb weight. Acceleration times are identical to standard Panameras with the same powertrain, though Sport Turismo top speeds fall a couple mph thanks to a bit more drag.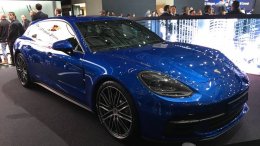 Porsche has full flexibility to build anything from all Sport Turismos to all standard roofs, but it expects a 20 percent take rate for Sport Turismo worldwide and as little as 10 percent in the States.
"I don't think we had any new customer in mind, or some particular buyer we were trying to sway, as we were engineering this car, " said Gernot Doellner, head of the Panamera line. "I think we had a very nice, appealing idea, and we wanted to execute in the best way we could, in the spirit of Porsche."
The one Panamera that won't be offered with the shooting-brake roof was Porsche's fourth reveal in Geneva: the 2018 Turbo S E-Hybrid. This new line-topping Panamera takes the plug-in hybrid powertrain from the more familiar Panamera 4 E-Hybrid and installs Porsche's most powerful V8. With combined horsepower at 686, the Turbo S Hybrid is the most powerful production Porsche to date, save the 918 Spyder special of 2013, and it offers 30 miles of electric-only range from its 136-hp motor.
It's probably no accident the most expensive and perhaps the most desirable variation on the Panamera theme is a plug-in. With 5 percent of its sales in Cayenne and Panamera hybrid models, Porsche's take rate for plug-ins is as high as any luxury brand. Either way, this isn't that same company that introduced the 911 Carrera RS in 1973.
Porsche, for starters, is now the property of Volkswagen Group, a development that initially sent shivers up the Porsche purist spines. Yet six years later, all indicators suggest that VW has largely stood out of the way and allowed its subsidiary in Stuttgart to make more, better Porsches.
"I see or hear almost nothing of Volkswagen as I go about my business, " Joe Lawrence, chief operating officer for Porsche Cars North America, said in Geneva. "What you might say I've 'seen' is only a benefit. The depth of our R&D now, the Mission E (Porsche electrification project), the product blitz you see here, expansion of our customer centers (in Atlanta and Los Angeles) - I don't think we'd see those things at the rate we've seen them without the depth of resources a VW Group presents."
Source: autoweek.com