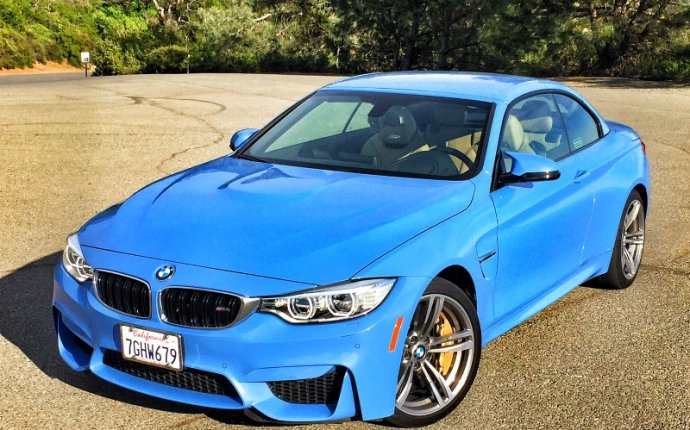 New Luxury Sports Cars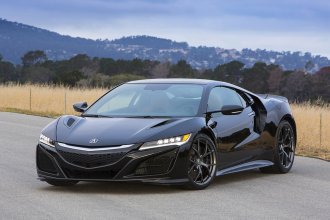 ADDITIONAL MODEL INFORMATION
If you're interested in buying a new luxury car but can't find one you love, then check out our latest list. We've rounded up seven new luxury cars scheduled to go on sale for the 2016 model year, and we've included especially desirable models that will cause a splash when they arrive at dealerships.
Acura NSX
The long-awaited Acura NSX has had automotive enthusiasts waiting with bated breath since Acura first announced it several years ago. For 2016, the production-ready NSX is finally coming, and we can't wait. Powered by a twin-turbocharged (and hybrid) V6, the midengine NSX is expected to make more than 550 horsepower. It also offers four driver-selectable drive modes, standard all-wheel drive and some of the most exotic styling in the industry. While Acura has yet to announce pricing, we're hoping to see the NSX start around $150, 000 when it goes on sale later this year or early in 2016 in order to closely rival other exotics, such as the Porsche 911 Turbo and Audi R8.
Audi TT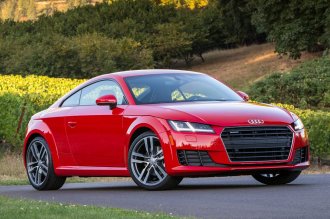 It's been nearly a decade since Audi gave us the last new TT, a small 2-seater offered in coupe or roadster guise with impressive handling and a zippy 4-cylinder engine. The car will finally enter its third generation for the 2016 model year with a totally new design that represents an evolution over the outgoing version. Powered by a 220-hp 2.0-liter turbocharged 4-cylinder, the new TT will offer a standard dual-clutch automatic transmission, all-wheel drive and a highly modernized interior compared to today's model. If you're interested, the TT has already reached dealerships, priced at $43, 900 for a coupe or $47, 400 for a roadster.
Buick Cascada
It's been a long time since Buick was in the convertible game, but the brand is finally headed back there next spring, when the Buick Cascada will make its debut. Based on the European-market Opel Cascada, the latest Buick touts four seats, upscale technology including a built-in Wi-Fi system, Buick's IntelliLink infotainment system and a power top, and a 1.6-liter turbocharged 4-cylinder engine that makes a potent 200 hp. Although Buick has yet to announce pricing for the Cascada, we expect the convertible will start between , 000 and , 000 with shipping.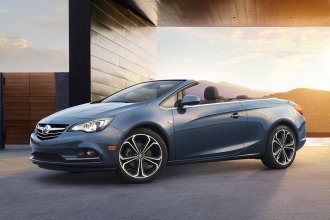 Cadillac CT6
After years of mediocre flagship luxury cars that couldn't beat out rivals from BMW, Mercedes-Benz and Lexus, Cadillac is finally rolling out a range-topping luxury sedan designed to give the best high-end rivals a run for their money. It's called the CT6, and it's scheduled to go on sale by the end of the year, slotting above the ATS and the CTS in Cadillac's growing sedan lineup. Some features include massaging and ventilated rear seats, an amazing 34-speaker Bose sound system and a rearview mirror with video images for an enhanced view of the road. Although Cadillac has yet to announce pricing for the CT6, we wouldn't be surprised if it starts in the same league as a Lexus LS (, 500 with shipping) or European rivals such as the Audi A8 (, 500).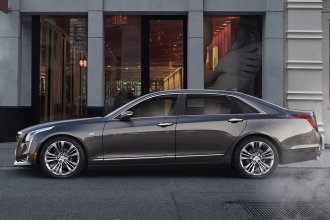 Infiniti Q60
Formerly called the Infiniti G37 Coupe, the Q60 is the long-awaited 2-door companion to the Infiniti Q50, which went on sale for the 2014 model year. Although Infiniti hasn't shown off a final, production-ready Q60 yet, we've seen plenty of concept cars, and we like what we've seen. Interested drivers should expect to get the Q60 with the same 328-hp 3.7-liter V6 as the Q50, along with a lot of updated technology, including LED headlights, a revised infotainment system, adaptive cruise control and drive-by-wire steering. As for pricing, we expect to see only a modest increase from today's base price of around $42, 000 when the Q60 goes on sale next fall.
Jaguar XE
Jaguar is finally returning to the luxury-sport-sedan market with the XE, an upscale new model designed to take on rivals such as the BMW 3 Series, Mercedes C-Class and Cadillac ATS. Although the brand failed in this segment a decade ago with the X-Type, the XE looks more promising. It offers cutting-edge technology (including a standard 8-inch touchscreen, all of today's latest safety gadgets and a new InControl infotainment system) and two impressive engines. A 180-hp 2.0-liter turbodiesel 4-cylinder is aimed at drivers interested in fuel efficiency, and a 340-hp 3.0-liter supercharged V6 is aimed at shoppers who prefer performance. As for pricing, we expect to see the XE offer a slight premium over the BMW 3 Series, which starts around $34, 000, when it goes on sale in the spring.
Source: www.autotrader.com