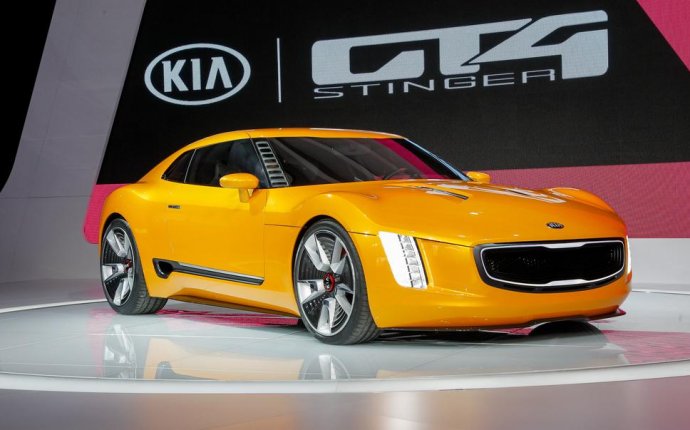 Kia Sports Car GT4 Stinger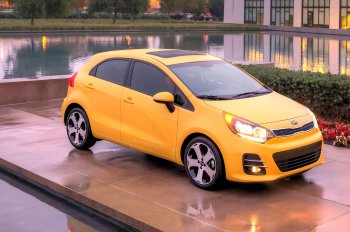 Kia's new sports car will arrive a bit sooner than, according to a report from . The new coupe, supposedly called the Kia GT, may debut later this year, setting the stage for other GT-badged cars in the future, including a Rio GT hot hatchback.
We first got an indication of Kia's sports-car ambitions with the GT4 Stinger concept car shown at the 2014 Detroit auto show, a rear-wheel-drive coupe powered by a 315-hp, 2.0-liter turbo-four. While we don't know much about the production Kia GT at this point, it's highly likely to keep the concept car's RWD layout; Kia told us in 2014 that a rear-drive layout was a must for a potential sports car.
From what we can see, it seems like the Kia GT will sit somewhere in between the 200-hp Scion FR-S/Subaru BRZ twins and more powerful sports cars like the 332-hp Nissan 370Z and the 310-hp Ford Mustang EcoBoost. In terms of styling, Autocar says that the sports car will incorporate design cues from the GT4 Stinger as well as the elegant Kia GT four-door-coupe concept shown in 2011.
With the Kia GT slated for production starting in 2017, we may see a version of this new model debut within the next few months; Autocar predicts a launch at the 2016 Paris auto show in October.
Rio GT hot hatch on its way
Kia's sporty GT models will expand beyond the new sports car, too, as the company is reportedly planning to introduce a Kia Rio GT hot hatchback after the subcompact model is redesigned. Setting its sights directly on the Ford Fiesta ST, the Rio GT is slated to receive a 1.6-liter turbo-four with at least 180 hp. Along with all next-generation Rio models, the hotted-up GT will use an all-new platform that's said to bring weight savings and improved driving dynamics to Kia's smallest model sold in the U.S.
Source: www.automobilemag.com