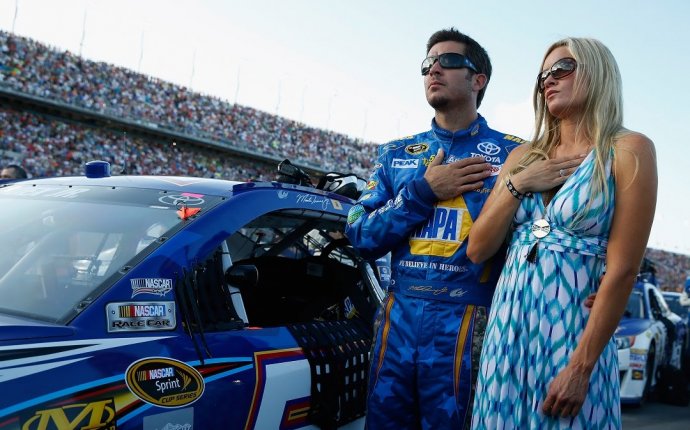 Hottest Race Car drivers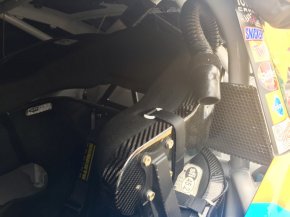 431 shares
share
tweet
sms
send
DAYTONA BEACH, Fla. – Locked into the seat of a race car for hours on end, drivers have heat coming at them from all directions.
Temperatures inside the cars range from 120 to 130 degrees in early races like the Daytona 500 – kicking off the Monster Energy NASCAR Cup Series season on Sunday – and can spike up to 160 in the middle of the summer when teams return to Daytona for the Coke Zero 400.
But the cars don't have built-in air conditioning. Seriously.
It's just one of the many ways stock cars are different from passenger cars, and a traditional air conditioning system would add a significant amount of extra weight. So what does it feel like in the heat for hours during a race?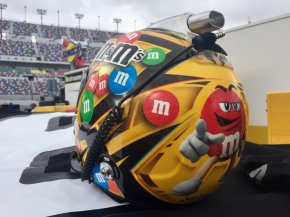 "It's about four different kinds of miserable, " said Chris Buescher, who drives the No. 37 Chevrolet. "The heat is the worst part about it. If we raced through the winter and our offseason was in the summer, I don't think you'd hear anybody complain. The temperature inside these cars – a lot of it comes from safety, oddly enough, but I'll take the heat for an added safety factor any day."
To manage the heat, drivers use a ventilation system to blow air on them through hoses and sit on a bag that pushes cool air up from the seat. Air from the hoses hits the drivers' feet from under the steering wheel and their head from the top of their helmet.
Although the system only lowers the car's temperature by about 10 degrees, the idea is to keep air flowing and from getting stale more than anything, said Wesley Lape, the interior mechanic for Kyle Busch's No. 18 Toyota.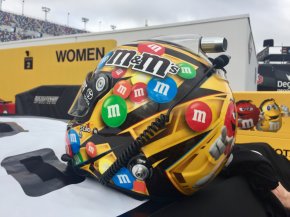 "We get fresh air from outside the car to go in his helmet, but it goes through a CO2 filter to filter out all the exhaust fumes and other stuff that's out there, " Lape said. "It blows over his face and the top of his head.
"He's also got a back blower, so he sits in his seat and there's a bag with holes in it along the back of his legs and up his back, and it blows air through there to keep [it] flowing."
Some drivers – such as Busch and 2015 Daytona 500 winner Joey Logano – also wear full- and partial-foot heat shields to protect their feet from burns caused by the boiling temperatures directly under their pedals.
While technology and equipment can only do so much, drivers also know learning how to handle crazy temperatures is simply part of the job.
"It's weird to say you get used to 140-degree temperatures, but you're focused, " Logano said. "If I was just sitting there baking and not doing something, it would be horrible. But I think because you're racing – you're driving – your mind's off of it. You're not thinking about it much."
Source: ftw.usatoday.com