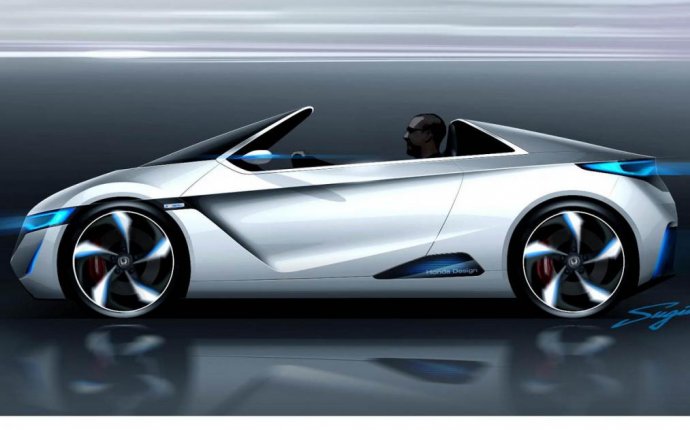 Honda Sports Car Concept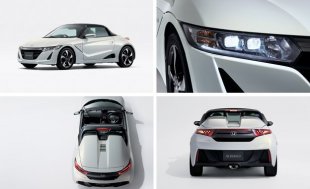 Honda is on a mission to get its sporty groove back. We've already seen the new Acura NSX; the Civic Type R was revealed at the recent Geneva auto show; the company's comeback as a Formula 1 engine supplier is underway; and now Honda has added a new, somewhat smaller, performance car to its range. First shown in concept form at the 2013 Tokyo show, the S660 is a spiritual successor to the tiny Beat roadster of the early 1990s.
Like the Beat, the S660 features a mid-engine layout with a 660-cc, three-cylinder turbo that keeps it within the parameters of a kei car (a special class of ultrasmall subcompacts) in its home market of Japan. Sure, it looks cool, but why should Americans care? Well, as we reported in January, an inside source told us that the company is also currently working on an export version with a more powerful, 1.0-liter turbo rumored to pump out more than 125 horsepower—and that it's earmarked for the United States. That's reason enough to take this little funster for a spin.
From Show Floor to Track Paddock
As we arrived at Sodegaura Forest Raceway, 90 minutes southeast of Tokyo, three S660s sat in the paddock. They looked almost identical to the 2013 concept car that spawned the new model. The S660 is the result of an in-house contest that began four years ago, wherein more than 400 young engineers submitted ideas for new vehicles to company bosses, and the S660 design came out on top.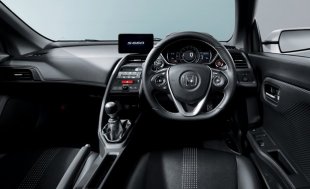 It's between 5000 and 7700 rpm that the engine really comes to life, though, letting out a high-pitched and metallic raspy roar that belies its tiny displacement. /p p Like the S2000's legendary gearbox and shifter, the S660 features a positive-feeling, six-speed manual transmission with delightfully short throws and gear ratios that are superbly matched to the engine. It also has well-positioned pedals and a light clutch. /p p Granted, there's not a lot of power on tap, but even when flung into a corner at 60 mph, it's difficult to get the planted rear end to budge. Honda's "Agile Handling Assist" system can brake an inside front wheel to enhance turn-in and cornering stability, while specially developed 16-inch Yokohama Advan Neova tires provide traction levels previously unheard of in kei cars. /p table border="0" cellpadding="2" cellspacing="0"x">
All that grip and the fact that the traction control can't be switched off means there's no oversteer to play around with. But there's no understeer, either, just an at-the-limit neutrality that's fairly rare these days. As for the steering—which is accomplished via an extrasmall, 13.8-inch wheel—it's weighty enough to feel substantial, offers crisp responses, and provides decent feedback about what the front tires are doing.
The cabin is tight but comfortable. A six-foot-two-inch driver can fit behind the wheel and change gears without smashing his knees against the steering wheel—only just, mind you. The large, centrally located tachometer sets a sporty tone, while the dash-mounted screen offers drivers the option of a g-meter that displays lateral and deceleration forces in real time.
Our only issues with the S660 are the lack of outright power and its fiddly softtop roof, which must be manually deconstructed and placed in the tiny trunk. But other than that, the S660 takes the kei-car genre to new heights—we just hope Honda can bring it to our shores.
Source: www.caranddriver.com